Recently Apple started selling Linksys mesh routers. Called the Linksys Velop Mesh Wi-Fi System, this is the first router Apple has sold aside from its AirPort line. With Apple not having made AirPort hardware improvements in years, Velop is the first Mesh system blessed with an Apple Store presence.
Linksys Velop Mesh Routers
In a statement given to 9To5Mac, an Apple spokesperson said that the mesh routers are a good choice for people with larger homes:
People love our AirPort products and we continue to sell them. Connectivity is important in the home and we are giving customers yet another option that is well suited for larger homes.
The Linksys mesh routers come in two varieties: a 2-pack system for US$350 and a 3-pack system for US$500. It's a tri-band Wi-Fi network and is rated to cover 2,000 square feet. Each router, called a node, is configurable with the Linksys iOS app.
Although Apple has released sporadic updates to AirPort devices, such as to patch the KRACK and Broadpwn vulnerabilities, Apple disbanded the AirPort team and hasn't updated the hardware.
AirPort Alternatives
If you don't have a large home, a mesh router system wouldn't make sense for you. Instead, The Mac Observer has a couple of alternatives: the Synology RT2600ac and RT1900ac.
A good reason that people buy AirPort Extremes is because of the integrated Time Machine backup. In Synology's router management web interface (SRM), it also supports Time Machine. Just attach an external hard drive, enable Time Machine support in SRM and you're done.
These routers also support AirPrint and Google Cloud Print on any USB or network printer you have. Finally, Synology has a free VPN Plus Server, which you can manage from SRM to protect your home network.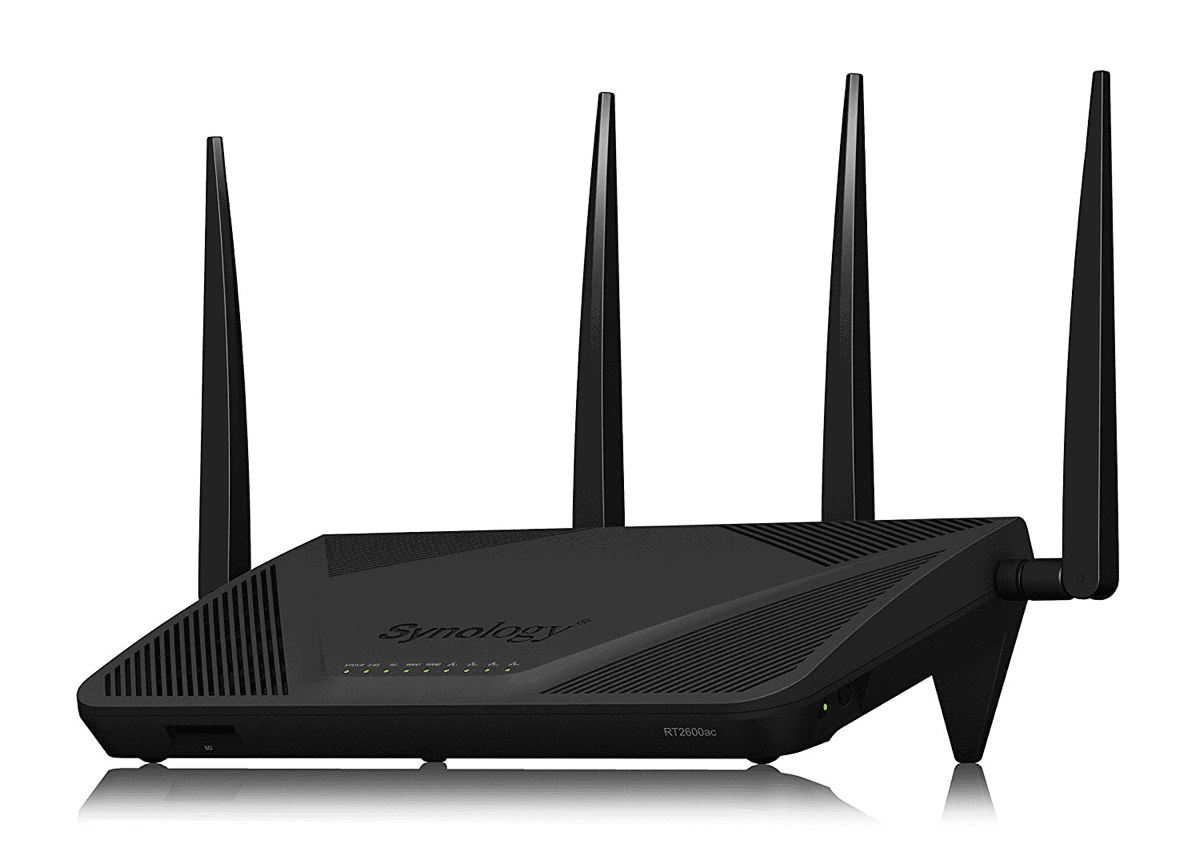 The Synology RT2600ac router is sold on Amazon for US$194.99, while the RT1900ac is US$119.99. The RT2600ac is a dual-band, 4×4 router, whereas the RT1900ac is a dual-band, 3×3 router. The RT2600ac has an extra antenna for each band that almost doubles the range of the RT1900ac. But for small homes or apartments, RT1900ac is likely enough for your needs.
[Update: this article originally stated that Apple wasn't supporting AirPort, and now correctly notes that Apple hasn't released new AirPort hardware in years. – Editor]