If you've been procrastinating on buying those USB-C adapters for your new Touch Bar MacBook Pro it's time to get motivated because Apple's discounts are about to end. The discounts are available through March 31st, which means you need to buy yours today or Friday before the prices go up.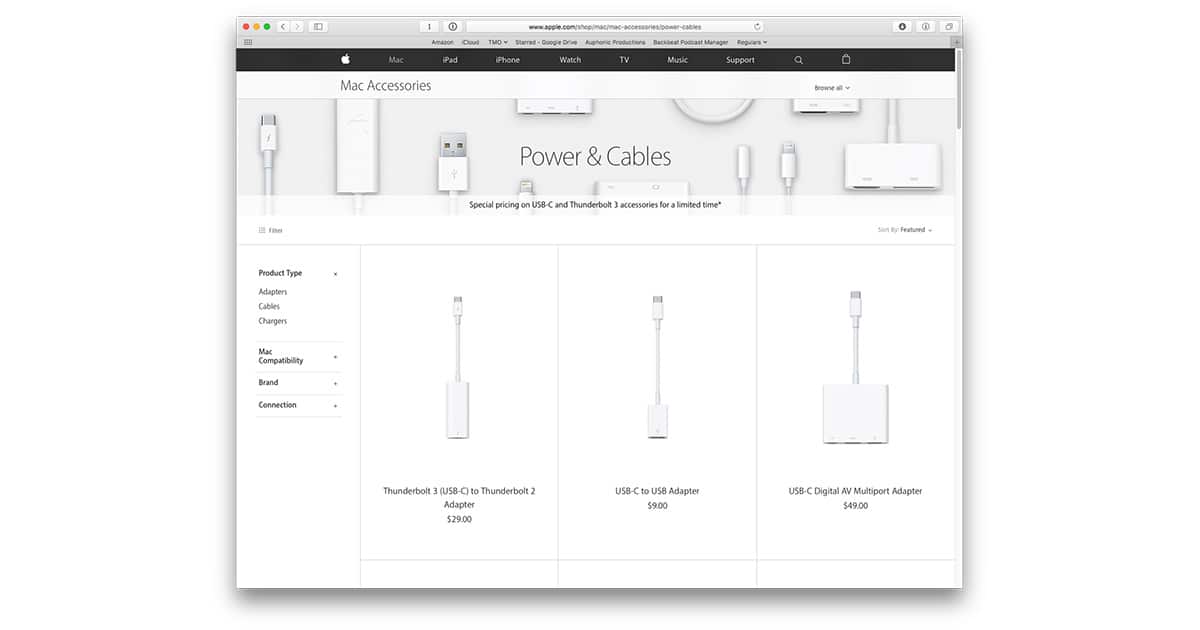 Apple offered the discounts after customers complained about having to buy all new adapters. The deals were originally set to end on December 31st, 2016, but were extended out to the end of March.
You can buy Apple's USB-C to USB adapter for US$9 instead of $19, Thunderbolt 3/USB-C to Thunderbolt 2 adapter for $29 instead of $49, and the USB-C Digital AV and VGA multiport adapters for $49 instead of $69. That is, unless you wait until Saturday and then you get to pay regular price.
Apple is offering the discounts in its stores and online, too.