The Apple Watch market share fell by 7% in 2018, but it still dominates the smartwatch industry at 41% (via Counterpoint).
[Get Ready for an Apple Watch Challenge on September 1]
Apple Watch Market Share
In the latest research by Counterpoint's Global Smartwatch Tracker, global smartwatch shipments grew 37% YoY in Q2 2018. In 2017 Apple had 48% of the market, and in 2018 it fell to 41%. The amount of market share Apple lost is what Google is holding at with its Android wearables at 7%.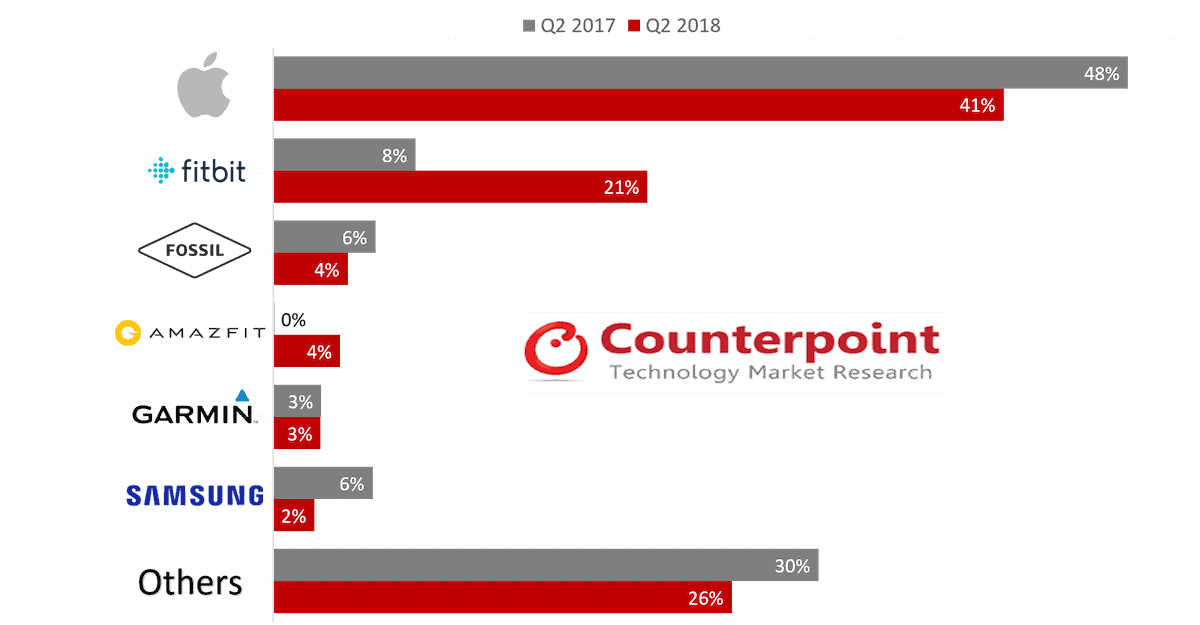 Research Director Neil Shah noted that the Apple Watch Series 1 is the most popular, despite Apple adding LTE connectivity to the Series 3.
…Series 1 remains the most popular model contributing to almost nine out of ten Apple Watch sold in Q2 2018. While this is great for Apple from an ecosystem perspective, from an ASP perspective it is not the same bump as Apple would expect with newer iPhone models every year.
Most people seem to be choosing the Apple Watch for its fitness capabilities, and less as a temporary replacement for their iPhone with LTE models. With the Apple Watch Series 4 right around the corner, will Apple be able to convince people to replace their Series 1 models?