Apple's total Apple Watch shipments since the smartwatch was first introduced in 2015 have topped 30 million units, according to Strategy Analytics. Based on the firm's analysis, that puts Apple behind Xiaomi in the wearables market.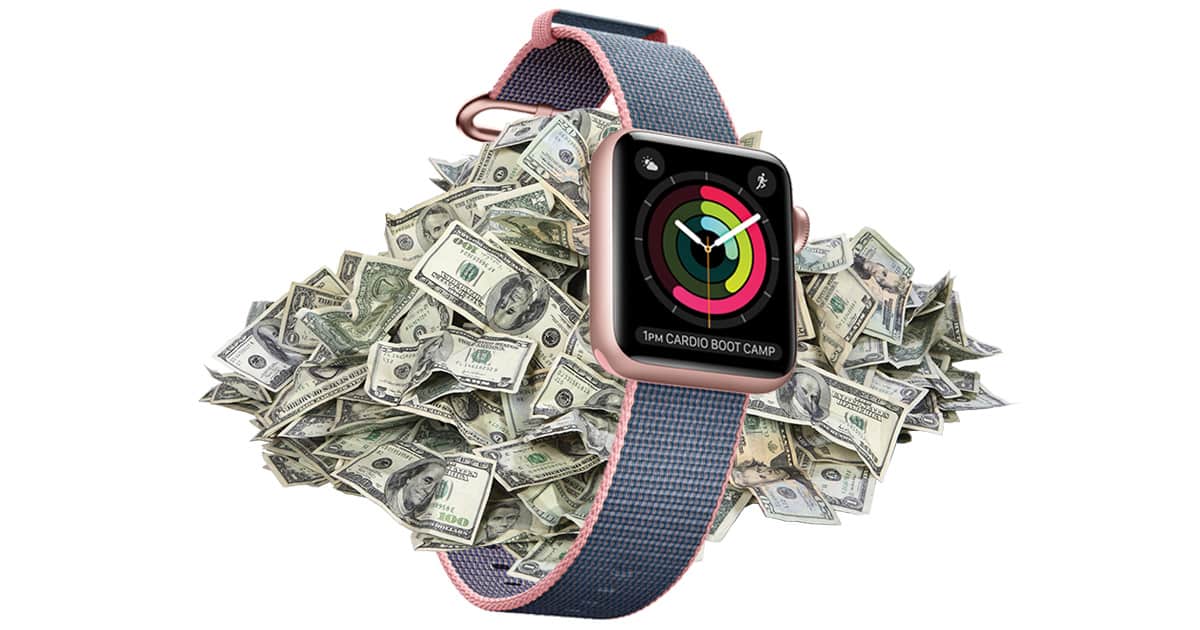 "Apple shipped 2.8 million wearables worldwide in Q2 2017, growing 56 percent annually from 1.8 million in Q2 2016," said Strategy Analytics Director Cliff Raskind. "Apple has for now lost its wearables leadership to Xiaomi, due to a lack of presence in the sizable fitness band subcategory."
He added that the rumored Apple Watch Series 3, expected to ship this fall, could change that. Raskind said, "The rumored upcoming Watch Series 3 launch with enhanced health tracking could prove to be a popular smartwatch model and enable Apple to reclaim the top wearables spot later this year."
According to the firm, Apple shipped 2.8 million units during the second quarter of 2017, compared to Xiaomi's 3.7 million. Fitbit says it shipped 3.4 million units for the quarter, and like Xiaomi, the majority of those are lower priced fitness tracking bands.
SA's report follows Fitbit's second fiscal quarter earnings report where it said sales increased 14% compared to Q1. The fitness tracker maker reported US$353 million in revenue but a $58.2 million loss. So sales are up, but not enough to have kept the company out of the red last quarter.
Fitbit also said it plans to ship a smart watch this fall that CEO James Park said, "Will deliver the best health and fitness experience in the category."
That's exactly what Fitbit needs if it really wants to take on the Apple Watch, especially with Apple's smart watch gaining momentum. Right now it looks like Apple Watch is the big name in the smart watch space thanks to its estimated 30 million units shipped, so for now that leaves the lower priced fitness tracking band market for Xiaomi and Fitbit to fight over.