The Criterion Collection announced that the Criterion Channel will launch April 8 and will be available on Apple TV, iOS, Roku, and Amazon Fire TV (via Variety).
[Looking at Apple Job Hiring For Streaming Video]
Criterion Channel
The Criterion Channel is aimed at classic movie fans, and will have titles like Guillermo del Toro's "Pan's Labyrinth," Spike Lee's "Do the Right Thing," David Lynch's "Mulholland Drive," Akira Kurosawa's "The Seven Samurai," Sidney Lumet's  "12 Angry Men," Robert Altman's "3 Women," George Sluizer's "The Vanishing," Fritz Lang's "M," and a lot more.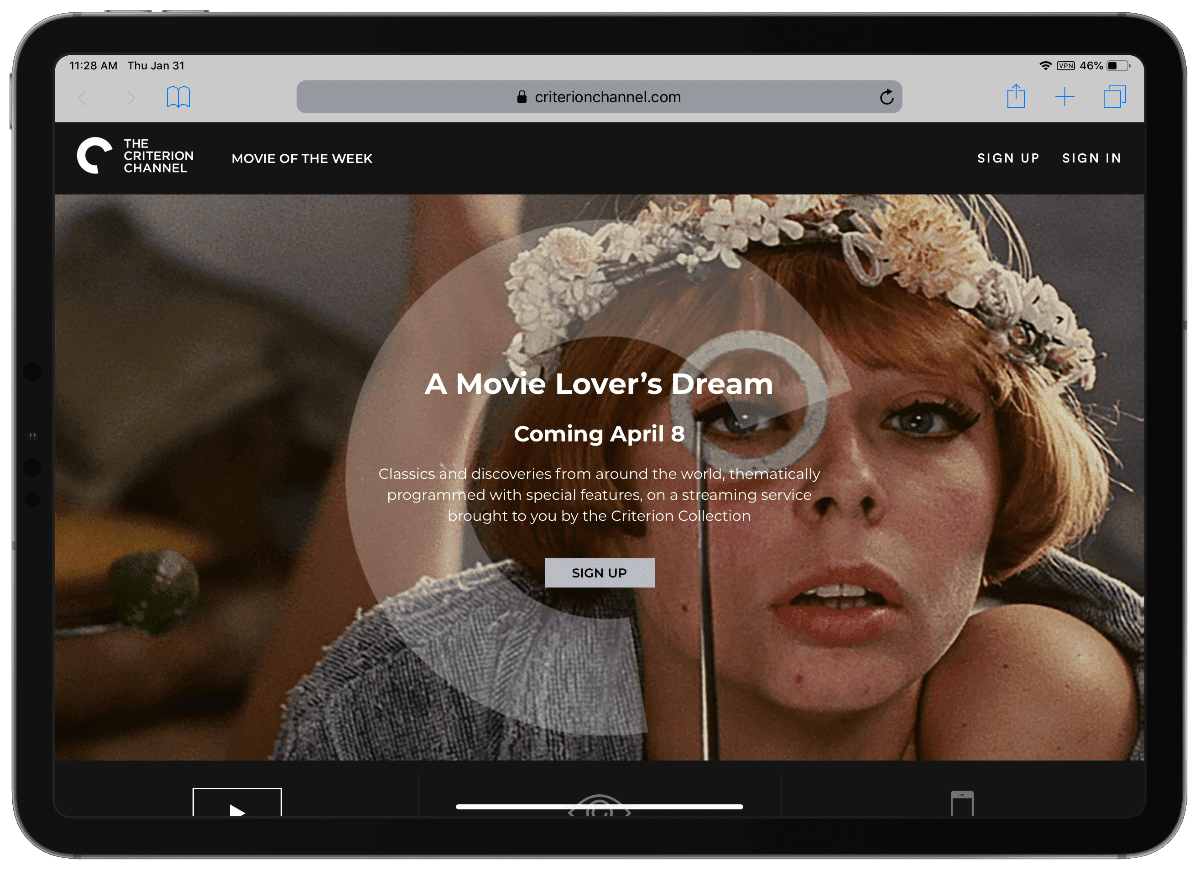 It will be a streaming service costing US$10.99/month or US$99.99/year. There will be "constantly refreshed selections" of content, and a Sunday Spotlight feature will focus on a different director, star, genre, or theme every week.