The just released iPhone 8 and iPhone 8 Plus have the top ranked smartphone cameras, beating out the Google Pixel and HTC U11.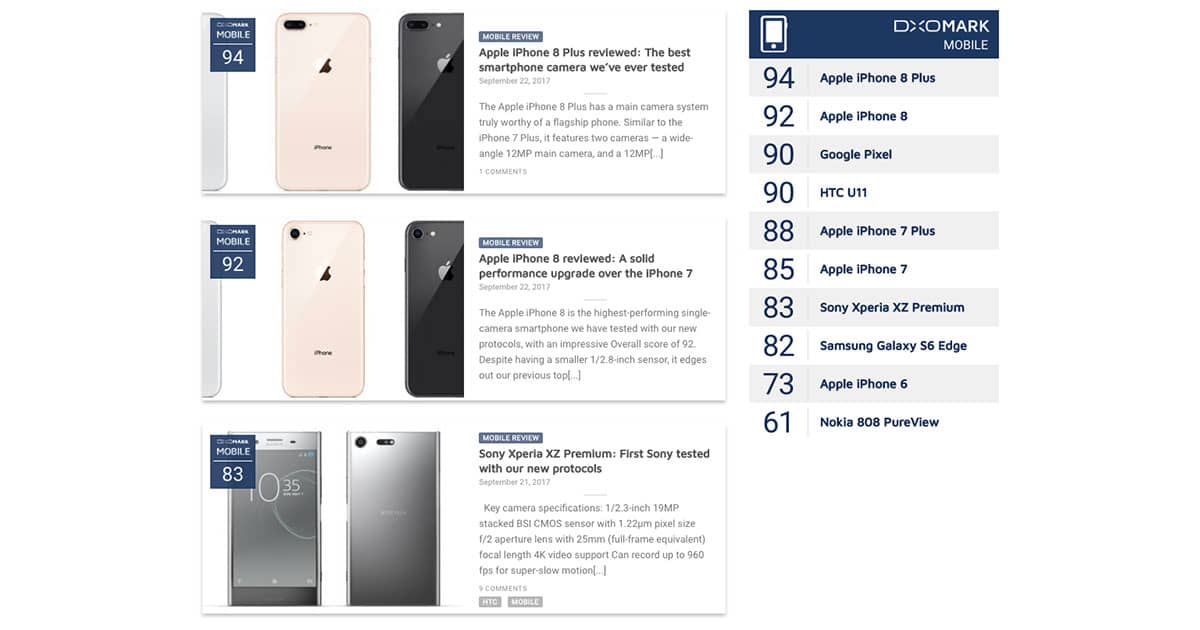 DxOMark said in its camera ranking,
The iPhone 8 Plus scored 94 out of 100 in DxOMark's tests with the iPhone 8 close behind at 92. The Google Pixel and HTC U11 both earned 90.
On the iPhone 8 they said, "Apple iPhone 8 is one of the best-performing mobile device cameras we have ever tested."
They also praised the new iPhone models HDR (high dynamic range) photos saying they're better than the same images from the iPhone 7 and iPhone 7 Plus. The cameras also handle low light better and offer improved color accuracy based on their tests.
DxOMark is known for its camera tests and comparisons, and has analyzed more than 10,000 cameras. Earning the highest mobile phone camera ranking ever is pretty impressive, and it sets a high bar for the iPhone X which is supposed to have even better cameras.