The New York Times app has now been updated with a personalized news feed. It's a new feature that is meant to "help readers find stories relevant to them." (via NYT).
[Deep Learning About Deep Learning]
New New York Times App
The NYT publishes around 160 articles per day, and only a small amount of those make it to the front page of the app. To help readers find more articles they might be interested in, the app is introducing a news feed. Unlike social media news feeds, this one will serve actual news.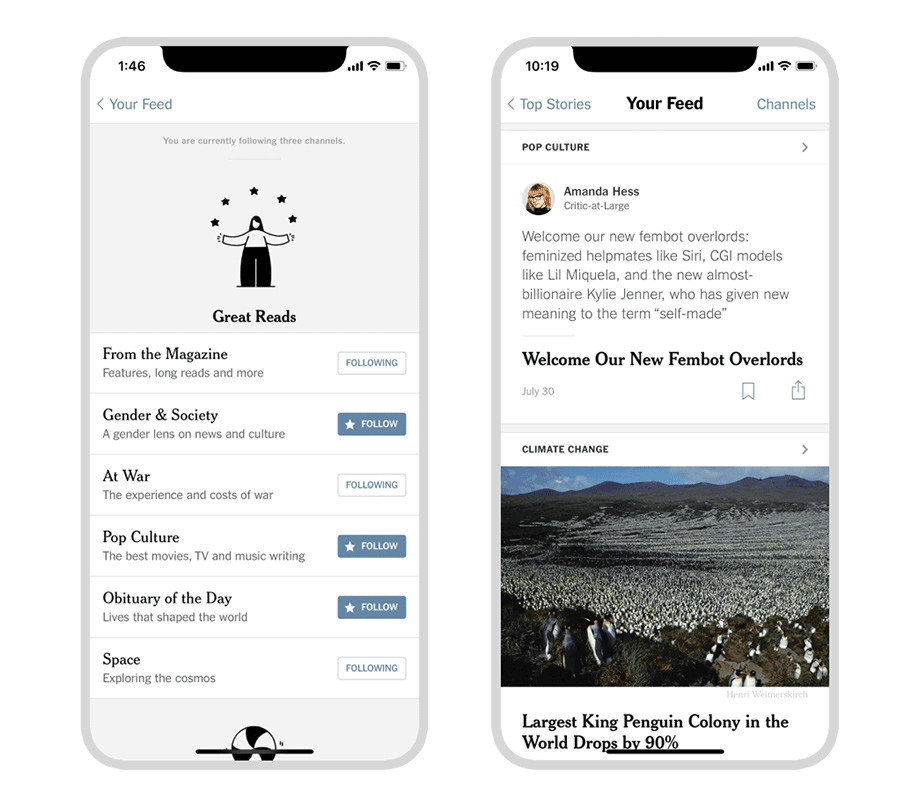 We've created a new space within our iOS app called Your Feed where readers can choose from 24 channels to follow, giving them more control over their experience with The Times. Some channels pull stories from existing New York Times sections and columns, such as Modern Love, while other channels, such as Gender & Society, pull content from a variety of sections.
Other channels will include commentary from reporters and editors. This context will only be found in Your Feed, and it's an experiment to bring more insight to news and stories. The commentary is pulled from NYT's Slack via a bot.