Today Pandora announced the launch of its podcast platform, the Podcast Genome Project. There are over 100,000 episodes covering a wide range of topics.
[Pandora Wants to Fix Podcast Discoverability with its Genome Project]
Podcast Genome Project
The goal of the project is to offer you personalized podcast suggestions so you'll never be searching in vain for the next show to listen to. It figures out what content to suggest based on shows you thumbs up, skip, collect, and more.
Pandora is personalized. We pioneered personalizing your music listening experience with over 90 billion thumbs… and we've now extended it to podcasts. Thumb up podcast episodes you love, and we'll recommend more podcasts like it! Thumb down episodes you don't like, and we'll tune our recommendations accordingly.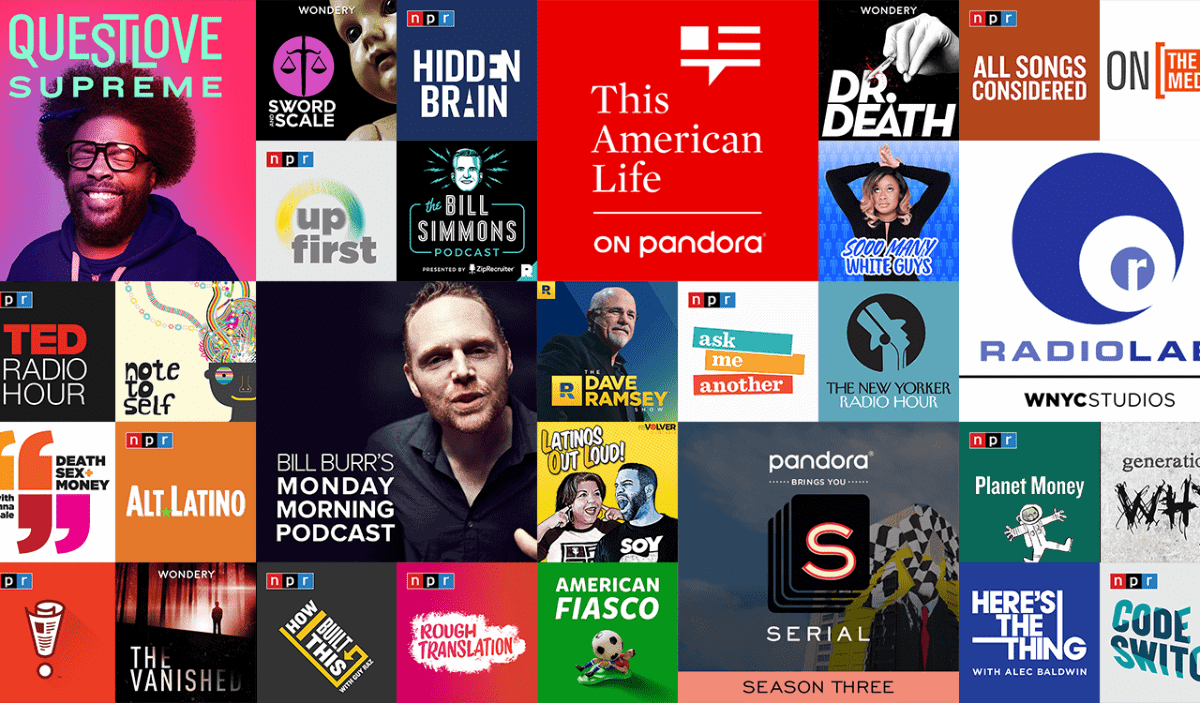 If you're a podcaster and want to be included on Pandora, fill out this form to get started. Podcast submissions are reviewed and approved individually, so please allow time to hear back and don't submit the same podcast twice. When your podcast is approved, you'll hear from the Content Partnerships team with the next steps. Once your podcast feed has been onboarded, subsequent episodes they receive will be automatically added to Pandora.