The Pandora podcasts engine, called Podcast Genome Project, launches in beta today. It will mix human curation and algorithms to suggest podcasts for you.
[Pandora Wants to Fix Podcast Discoverability with its Genome Project]
Pandora Podcasts
Similar to Pandora's Music Genome Project, the Podcast Genome Project will analyze and make recommendations based on over 1,500 attributes. It also takes user feedback into account, like thumbs-up and thumbs-down, ratings, skips, and plays. It will take a bit for the app to learn your preferences.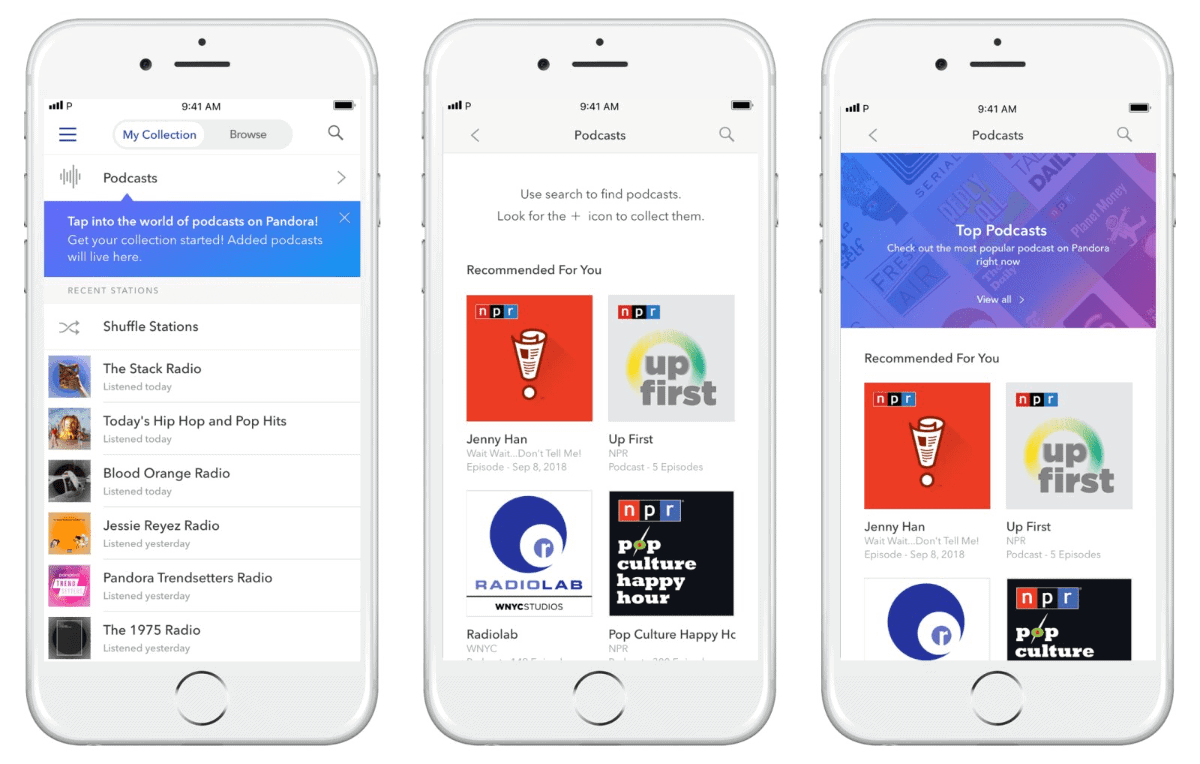 The podcast library features content from Gimlet, Maximum Fun, NPR, PRX+PRI, The New York Times, The Ringer and WNYC Studios. More content will come in the future. New and paid users can sign up on Pandora's website. You'll get access in the upcoming weeks.
[Pandora Inks Deals with Sony and Universal as it Prepares to Take on Apple and Spotify]