On August 22, Parallels Desktop 13 (PD13) for Mac was released with support for macOS High Sierra and easy Windows 10 purchase and installation. This new version, as Parallels always manages to do, brings exciting new features and performance improvements.
Parallels Dektop is an app for macOS that allows the user to install and run other OSes concurrently, Integration with Windows is especially tight and allows users to exchange data easily and even run Windows in full screen mode on a Mac at near native speeds.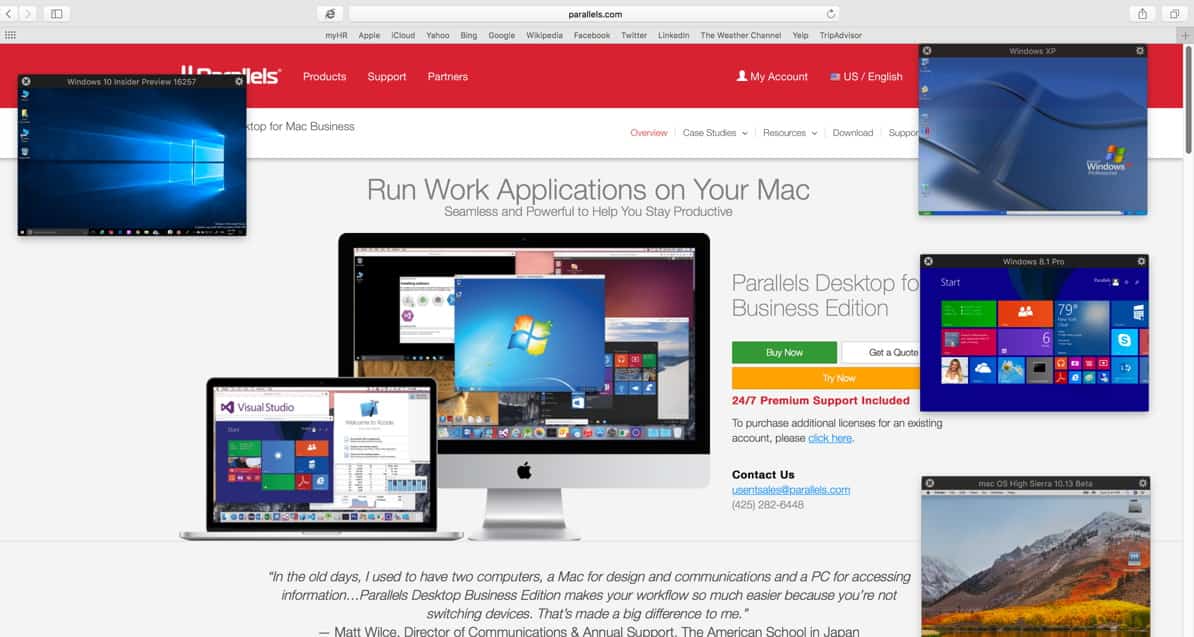 One thing to know, perhaps the most important, is that PD13 allows users to purchase (from Microsoft) and install Windows 10 directly from within the app. Also supported is the ability to import an entire PC into the Windows installation of PD13 on a Mac.
Other Notable Features
Live and active Picture-in-Picture (PIP) thumbnails of any installed virtual machine. PIPs remain on top even when a Mac app is in full screen mode. (See screen shot above.)
Full support for macOS High Sierra as both host and client. Optimized for macOS Sierra.
Touch Bar support for the new MacBook Pros. According to Parallels, PD13 makes it simple for MacBook Pro users to add Windows applications to the Touch Bar, and use Touch Bar within Windows applications.
Easy and free download and install of the latest versions of Ubuntu, Fedora, CentOS, Debian GNU/Linux, Linux Mint and Android, and more.
Up to 100 percent performance improvement for external Thunderbolt SSD drives which brings it to near native performance.
The Pro edition provides support for Apple's iMac Pro. The user can assign up to 32 cores and 128 GB of vRAM per virtual machine.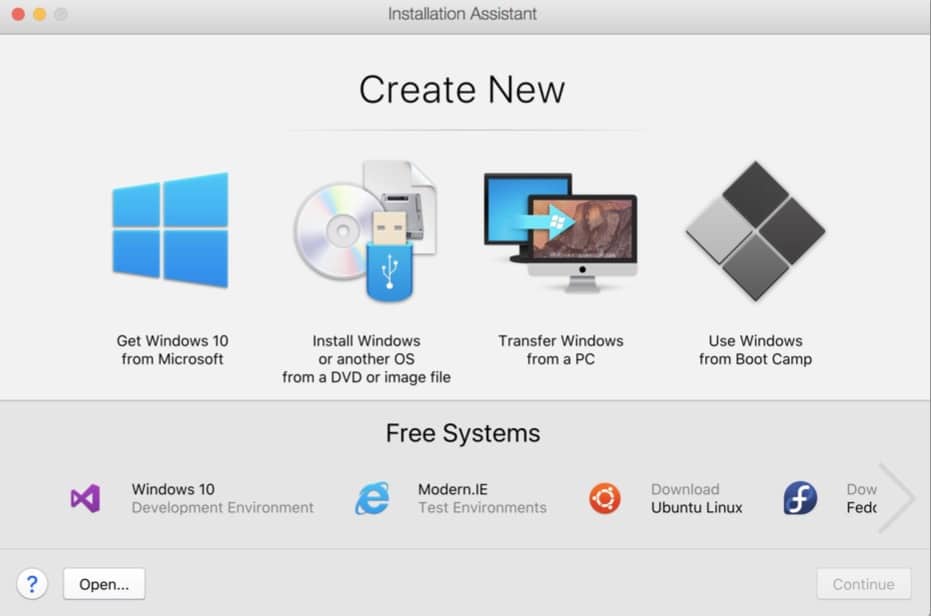 Availability and Pricing
Parallels Dektop is available immediately. There are several pricing options. Parallels Desktop 13 for Mac is priced at US$79.99. Upgrades for existing Parallels Desktop 11 and 12 for Mac perpetual license customers are priced at $49.99. See the Parallels site for all the different versions, details, and prices. There is a student edition for $39.99.
Look for a review here at The Mac Observer in the coming weeks.