Apple chip designer ARM Holdings is about to get bought by Japan's SoftBank in a £24.3 billion (about US$32.16 billion) deal. SoftBank plans to keep ARM in the UK while using the deal to make itself the preeminent mobile chip designer and cash in on the growing "internet of things" product market.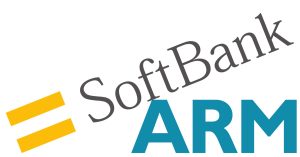 ARM is well known for the A-series processors it designs for Apple's iPhone and iPad lineup, and it's the company behind the processors inside many Android-based smartphones. It spun off from computer maker Acorn in 1990 with an investment from Apple to produce the processor for the Newton MessagePad—a deal that has worked out well for ARM and Apple.
This deal will give SoftBank a strong position in the mobile device chip market, and sets up new opportunities as the put-every-device-on-the-internet trend grows. SoftBank chairman Masayoshi Son told the Financial Times,
I did not make the investment because of Brexit. The paradigm shift is the [internet of things] opportunity. It will be a big opportunity for all of mankind and products used.
His Brexit comment refers to the plummeting value of the Pound Sterling in the wake of a a UK referendum vote to leave the European Union.
UK chancellor of the exchequer played off that saying, "Just three weeks after the referendum decision, it shows that Britain has lost none of its allure to international investors."
Not everyone, however, is pleased with the deal. ARM founder Hermann Hauser called the deal "sad," and was caused by Brexit. "The future of ARM could have been determined by the UK management team," he said. "Now it will be determined in Japan."
Assuming his disappointment is shared by ARM's current management it opens the possibility that ARM could be open to other suiters, which could be an opportunity for Apple. If Apple wants to have more control over its A-series chip design, and keep ARM out of SoftBank's hands, it could step in and start a bidding war.
Apple set a precedent for making its own chips with its Anobit Technologies purchase in 2012. The Israeli-based company builds Apple-designed storage chips for the company's products, and is an excellent example of Apple wanting to control the entire design and production process for its devices.
That said, Mr. Hauser isn't part of ARM any more, and his comments may not reflect the current management's feelings. Still, an Apple owned ARM could mean less reliance on Intel for chips and maybe even a Mac running in-house designed processors.