From September 1–September 3, Disney will promote Star Wars: The Last Jedi by creating an AR game in its app. Disney has updated the Star Wars app for iOS to version 2.3.1, and players can unlock a character early by scanning an image on the Star Wars website.
Find the Force
Star Wars gamers can visit any of 20,000 participating stores which will have an image that users will have to scan with their iPhone.
When you scan a code it will show one of 15 characters in the app which will rotate across the entire three-day run of the promotion. The character will appear on the iPhone screen in AR, looking as if it's in the same room, and you can take photos and videos of it before sharing on social media if you choose.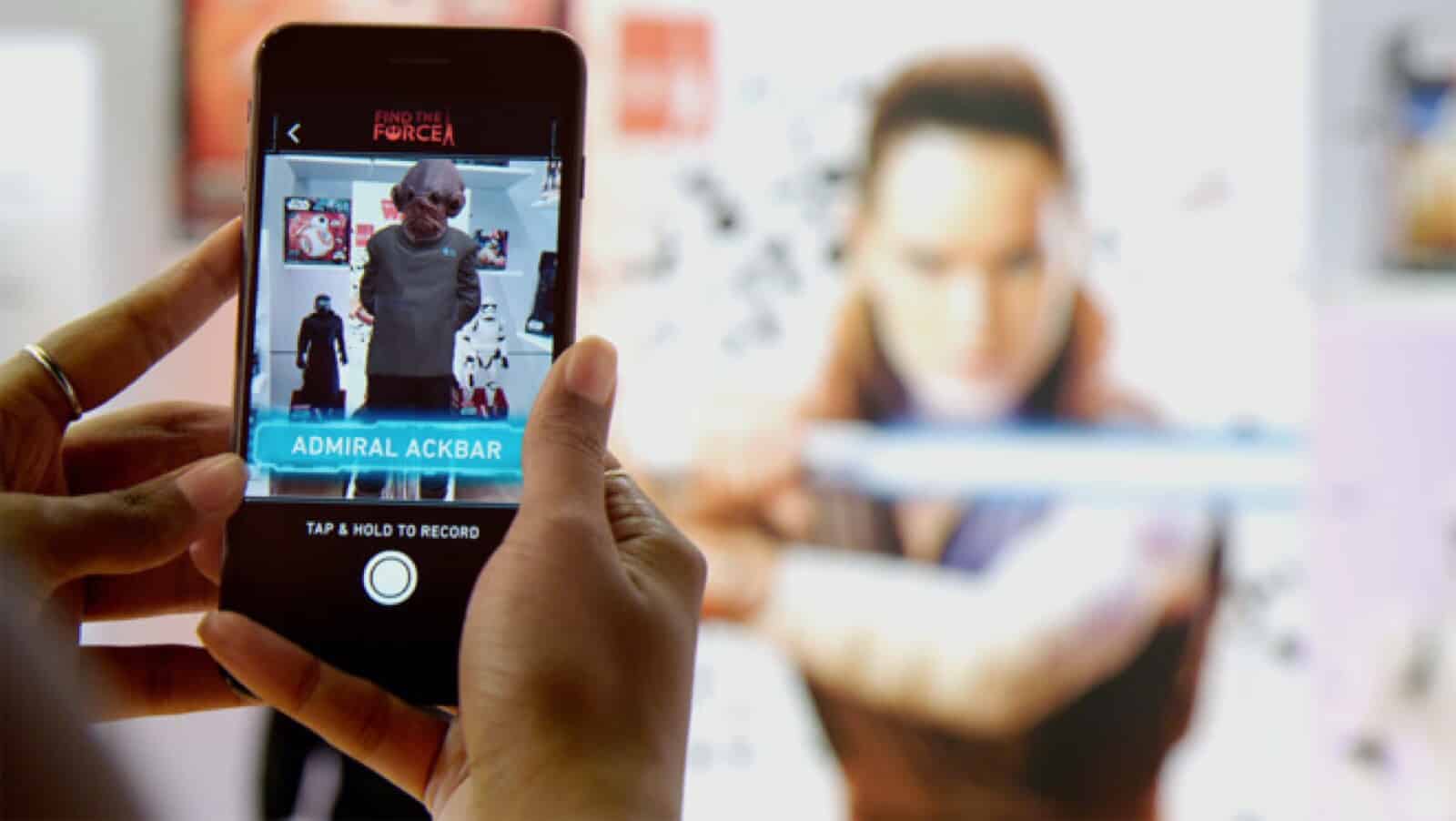 Scanning the codes will also add a data chip to the app for each AR character experience triggered. These data chips can be used to unlock more digital rewards, including video clips from the franchise.
In certain areas around the world, people sharing pictures and videos with the AR characters via Twitter or Instagram using specific hashtags across the weekend will be entered into sweepstakes. The grand prize for the sweepstakes are tickets to attend the premiere of "Star Wars: The Last Jedi" in Los Angeles this December, as well as a private tour of Lucasfilm in San Francisco.