The great news is that Blue Microphone's Ella planar headphones sound amazing. The mixed news is they lack the secure fit that made me fall in love with Ella's predecessor, Mo-Fi. But if you're planning to sit or lie down and listen to high fidelity songs, Ella will kiss your ears into a joyous state of bliss.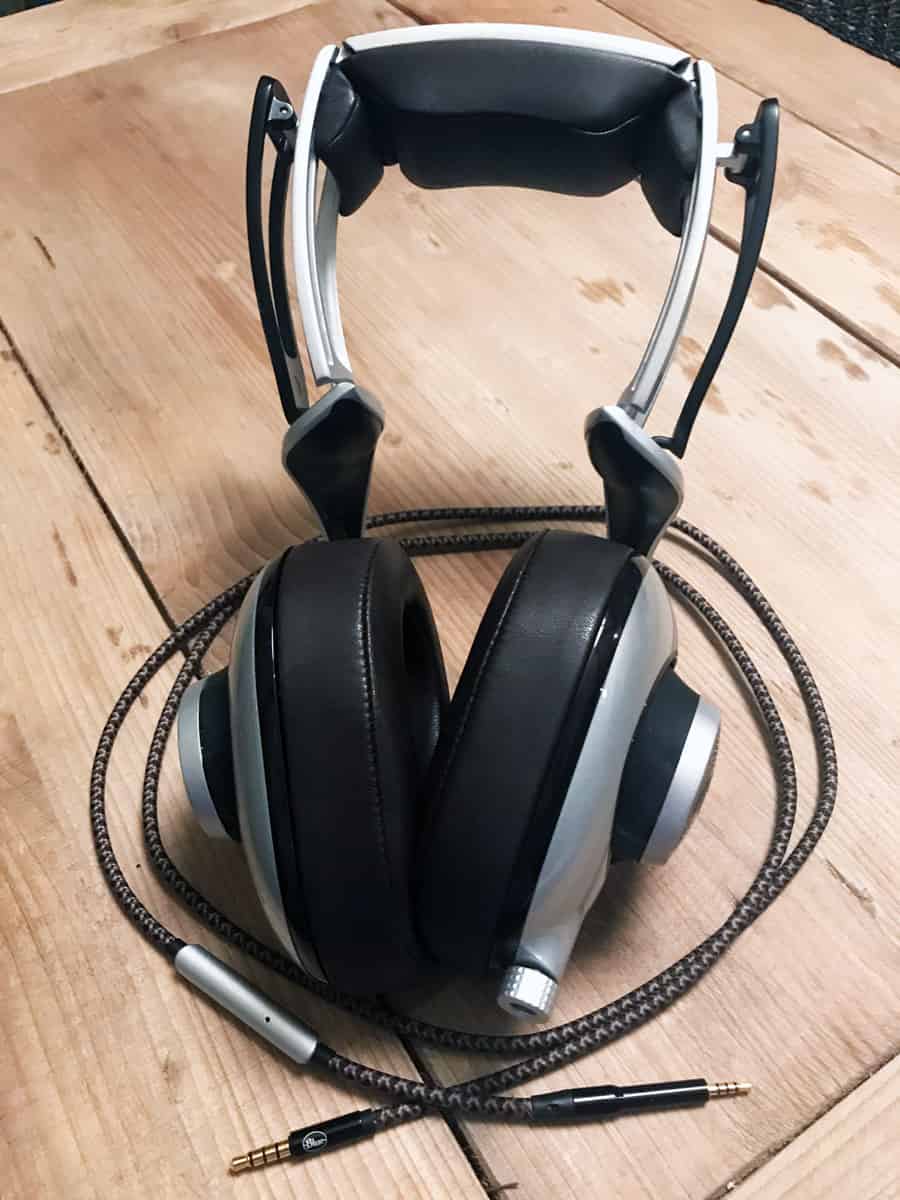 In the Ella Box
Soft carry case
1.2-meter audio cable with Apple iPhone/iPad controls and microphone
3 meter audio cable
3.5mm to 1/4" adaptor
Planar Magnetic Headphones
I don't want to go deep into what a planar speaker is, mainly because I don't want to get myself in too much trouble. The (extremely) short version is that planar magnetic speakers use two magnetic fields to move a diaphragm, which is usually a flat film. This differs from dynamic driver speakers, which use a magnetic coil to move a smaller diaphragm.
Many audiophiles believe planar magnetic speakers offer more clarity, less distortion. They also offer better "transient response," a technical term that eventually gets down producing low notes better.
If you're interested in this analog tech, here's some further reading:
The bottom line, though, is that Ella sounds great. I'll go into why, below.
Ella Sound
Overall, Ella produces lows, mids, and highs with beautiful clarity. My favorite feature is that Ella offers strong, defined bass without tromping its way into the mids. This is one of the things planar magnetic speakers are known for, and Blue's entry into this market delivers well.
Ella also knows separation, while being able to deliver a buzz-fest sonic assault. Songs like "Black Grease" by The Black Angels (see my testing list at the end of this article), "The Blue Mask" by Lou Reed, and "At Home He's a Tourist" by The Gang of Four come at you like a rabid badger juggling chainsaws, and it's glorious. That kind of messy noise can easily feel cluttered with some headphones, but Ella sings the chaos crisp and clear.
But Ella is also capable of deftly placing instruments one at a time for your listening enjoyment in songs like "Ted Just Admit It" by Janes Addiction or "Red Moon Crying" by Phat. In "Behind Blue Eyes" by The Who, if I close my eyes I can feel Roger over here and Pete over there, and that's on an early 70s tune.
Lastly, I've never suffered from hearing fatigue using Ella. That's a big deal to me.
Pricey (For a Reason)
As noted, Ella sounds amazing. Like, $699 worth of amazing. Which is handy, because Ella costs $699, competitive with other planar magnetic offerings. If you think spending that much money on headphones is crazy, you aren't alone. Feel free to move along with nary a backwards glance at those whacky audiophiles who spend such money.
Built-in Amp
Ella has a built-in 250mW amp. A knob located on the bottom of the left earcup offers access to three different modes: Off, On (designed for mobile devices), and On+, which "restores the low-end character to vinyl-era music."
In practice, all three modes are useful, though I usually listened in On mode, whether or not I was on a mobile device.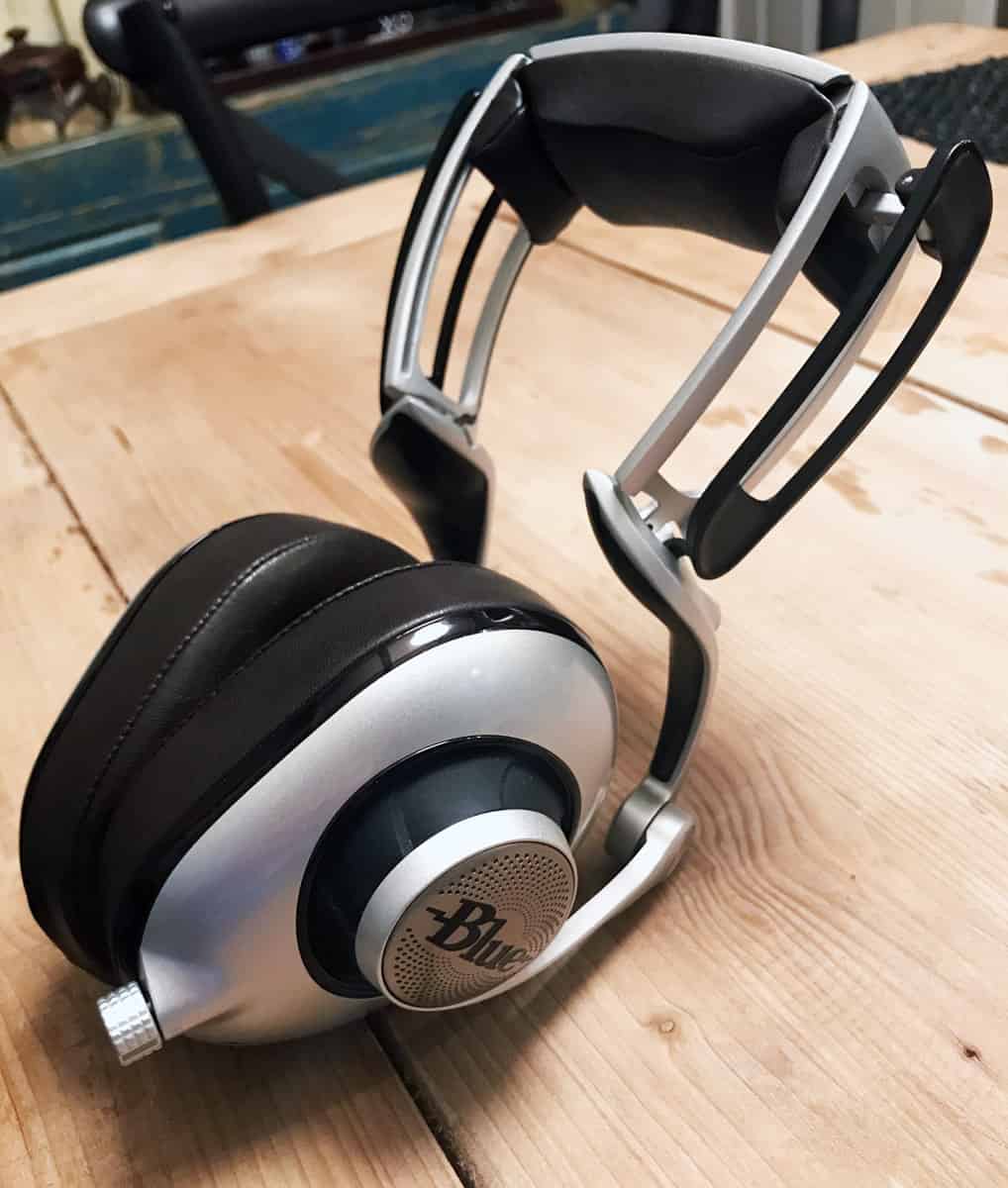 Battery
Ella has a 1,000mAh built-in battery to power its amp. Charge time from a flat battery to fully charged is 3-4 hours. Blue says Ella lasts up to 12 hours of playtime, and in practice, I'd get 11-12 hours of actual playtime spread out over several days.
But, the folks at Blue being clever, Ella works without the battery in Off mode. Another clever bit is that if you've left the amp on, Ella powers the amp off when you take the headphones off and they close. When you open them back up, the amp powers back on.
Next: Blue Microphones Ella Headphones Are Comfy, but Not Portable