I got my hands on a flying camera called the AirSelfie 2. It's technically not a drone because it isn't able to fly by itself. But that doesn't stop it from being a neat little gadget.
[CES – Drone Selfie Camera 'AirSelfie2' Showed Off]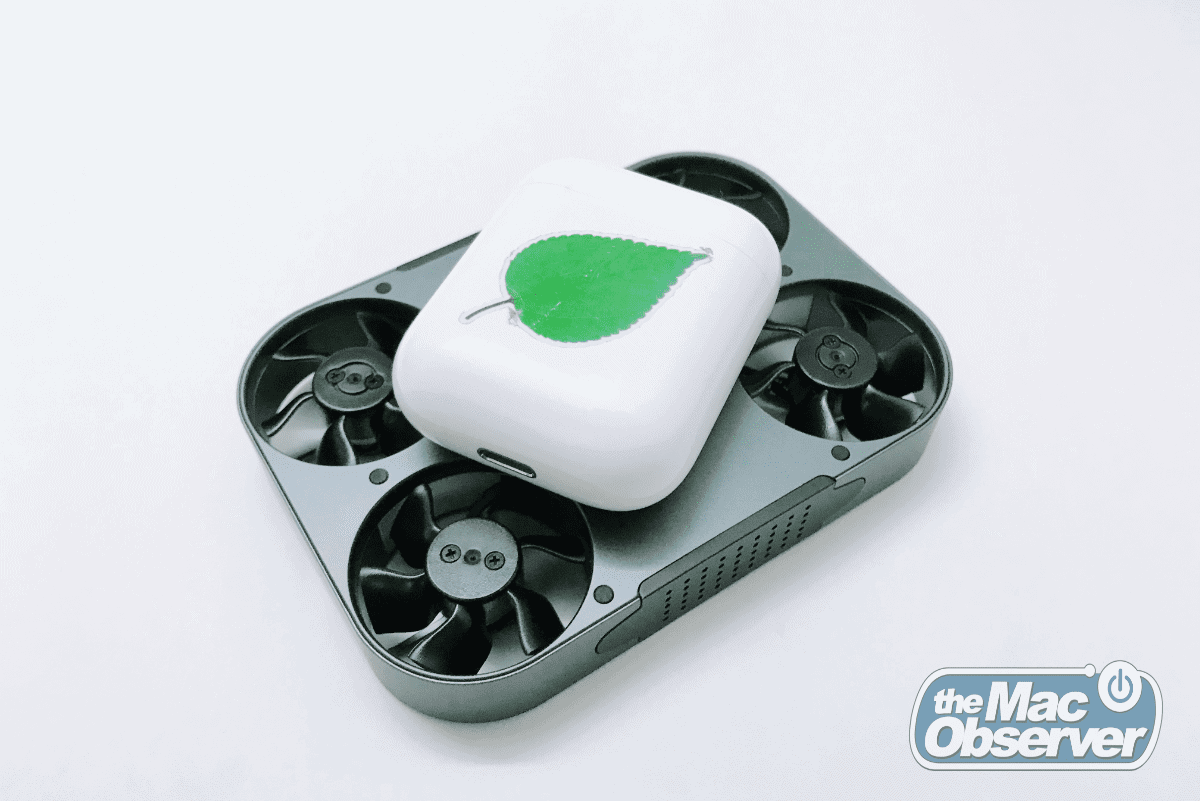 Specs
Dimension: 98.5mm x 71.2mm x 13.6mm
Weight: 2.8 oz (80.3g)
Case Material: Aluminium
Photo Resolution: 12 MP
Video Resolution: FHD 1920 x 1080p @ 30fps
Memory: 16 GB micro SD
Flying Time: 5 minutes
Propeller Size: 6 blades fixed outside of motor, 1.18″ x 0.2″ (30mm x 7mm
Experience
It's a small device; compared to my iPhone 7 Plus it's about the same width and two-thirds of the length. I had to use iOS 12's new Measure app because leave it to a millennial to not have a tape measure. I also put my AirPods case on top for reference.
Like drones and other flying things, it takes practice to use it. I'm still getting the hang of flying it, so I just held it to take a selfie. With a 12MP camera, you'll roughly the same quality out of it as an iPhone camera. Once you download the AirSelfie2 app, you turn the drone on and it connects with its own built-in Wi-Fi. Then, gently toss it into the air and it will take off.
It can be used indoors and outdoors, and its motors can send it up to 65 feet in the air. Luckily, if it drifts too far away because of wind, the app has a kill switch to turn off the motors, and you can catch it or let it fall.
My only concern with the AirSelfie 2 is the battery life. You get about five minutes of flight time, give or take, which seems bad to me. You can buy one that comes with a carrying case/portable charger. Still though, you'll have to be quick to take the shot you want. The AirSelfie 2 sells for US$199.95, or US$249.95 if you want the portable charger with it.