• Okay, you've been happily enjoying your 4K/UHD TV and Apple TV 4K for awhile now. Or you're shopping for the duo for the holidays. So what should you make of the 8K TV fuss? The answer is: not much.
Customers tend to keep their TVs for a long time, and just about no one who's into 4K nowadays is interested in 8K. It's just a technology demo and publicity stunt. Fodder for alluring articles. The 8K technology may even fall into the graveyard of 3D and curved TV displays. But if you'd like to stay informed, all the while amusing yourself, here's a great wrap-up. "Hello, 8K displays: TV's next must-have feature isn't really a must-have."
How will you suspect when it's time to spring? Optimistically? Maybe if Apple ::cough:: ships the Apple TV 8K and 50 percent of Netflix is in 8K/Dolby Vision. Then you'll know 8K is for real. I estimate 2023. And quite possibly never. The whole 8K thing might just fail in the market. Like 3D. Nothing to see here.
When a technology appears to be on the verge of failing, it's a sure sign something totally unexpected will come along to take its place. The TV industry is ever on the lookout.
Apple's September 12 Event
• Apple's fall iPhone event is September 12th. Odds are it'll include an Apple Watch Series 4 roll out as well. It's time to get briefed.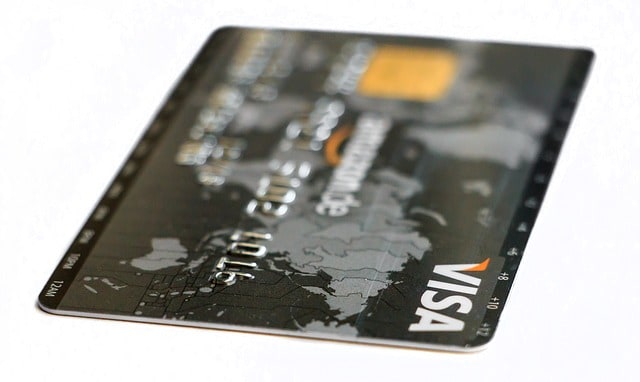 More Debris
• Few companies can protect your credit card online. Apple, Amazon, and Google do a pretty good job. Others have failed miserably. Just like the discredited simple username/password combo, it's probably time for the industry to figure out a way to no longer keep your credit card number on permanent file. There has to be a better way. The convenience of a stored card number is now too high a price to pay. Case in point: "British Airways app and website hack exposes full card details of 380,000 customers."
• Google is a company that manages to, depressingly, convolute its very high technical skills with long term, hidden agenda. These two articles will fill you in on something important Google is doing with its Chrome browser. Dropping "www" from the address bar. And the very suspicious AMP project.
This is abuse of power by Google. It's tiresome. I'm sticking with Safari.
• Any sufficiently advanced technology is not only indistinguishable from magic, but can also be misused for unintended consequences. For example, have you ever thought about Facebook as a weapon? Others have.
• Finally, here's something a bit more fun and upbeat. Soon, macOS Mojave will be released to the public. If you've thinking of doing a clean install, MacRumors explains how to do it. "How to Perform a Clean Installation of macOS 10.14 Mojave."
---
[Note: Particle Debris is just one page this week.]
Particle Debris is a generally a mix of John Martellaro's observations and opinions about a standout event or article of the week (preamble on page one) followed on page two by a discussion of articles that didn't make the TMO headlines, the technical news debris. The column is published most every Friday except for holiday weeks.