Disk Drill is a popular macOS utility that can recover data. Whether it's on your Mac hard drive, an external hard drive, or a USB stick, Disk Drill does it all. And with Disk Drill 3 you can use it to recover iOS data.
[Which Data Recovery Software Should I Use on my Mac?]
Disk Drill 3
I haven't used Disk Drill before, so I have no comparison against older versions of the software. But the website says it's faster than previous versions, has a better user interface, and can recover up to 30% more data.
Disk Drill 3 can also clean up duplicate files, and it has S.M.A.R.T capabilities to monitor your disks for hardware issues, whether it's an internal or external disk. Disk Drill 3 is available as a free download.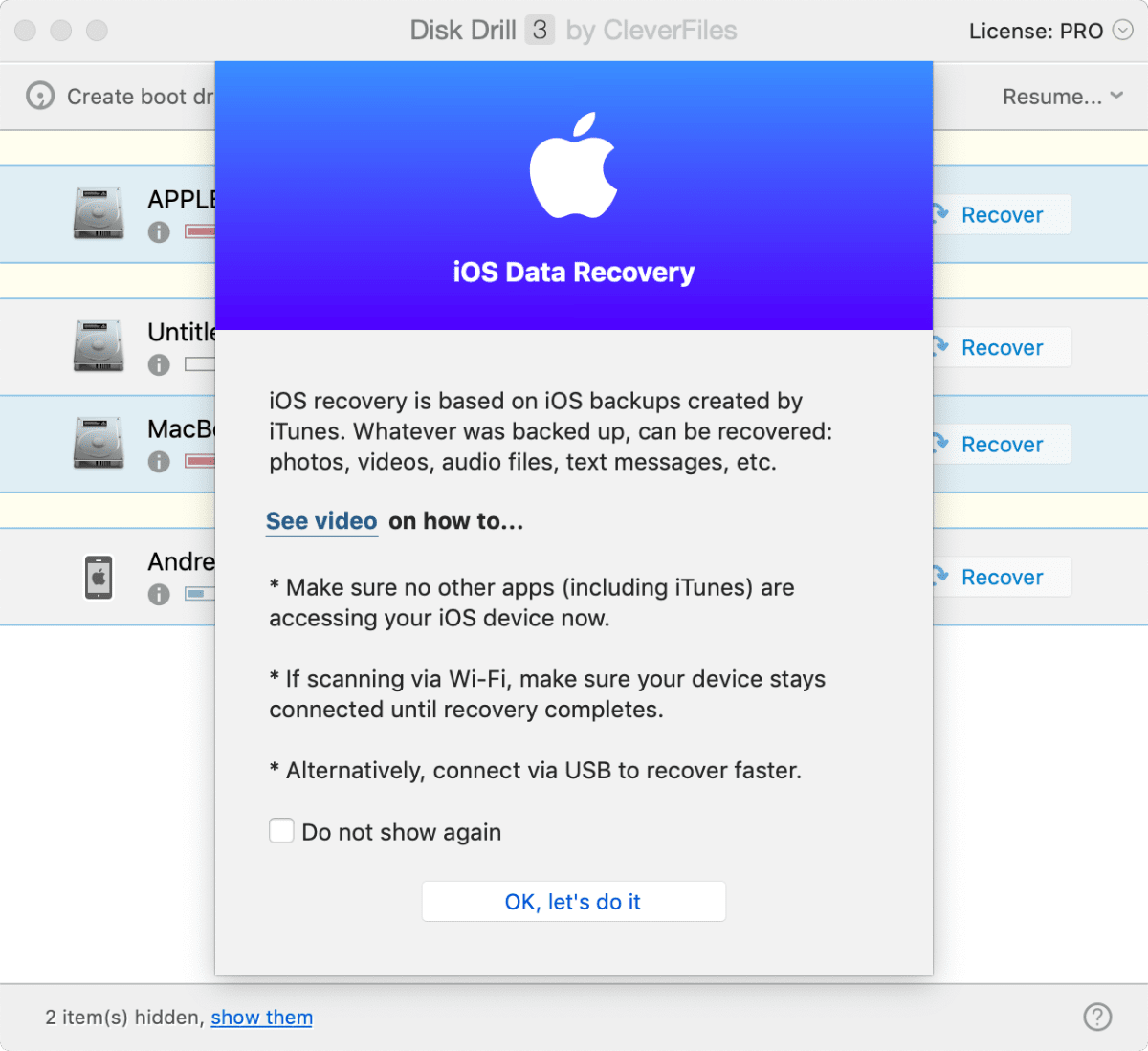 The Pro version is US$89 for one person to use on up to three Macs. There's an Enterprise version for US$399 that gives you unlimited users and Macs. Meanwhile, there's a version of Disk Drill on the Mac App Store for US$39.99, although I'm not sure if it's the exact same version.
Recover iOS Data
Disk Drill 3 adds the ability to recover iOS data from an iPhone, iPad, or iPod touch. This is great news if your device is damaged and you need to recover the information. If you've backed up your device to iTunes, Disk Drill can go to work. If you use iTunes to encrypt your backups, you'll need the backup password to get started.
Connect your iOS device

to your Mac via Lightning cable.
Open

Disk Drill

, where you'll find your device listed.
Click

Recover

, then choose the data you want to recover: Photos, videos, contacts, calendars, Voice Memo recordings, messages, bookmarks, and even call history data.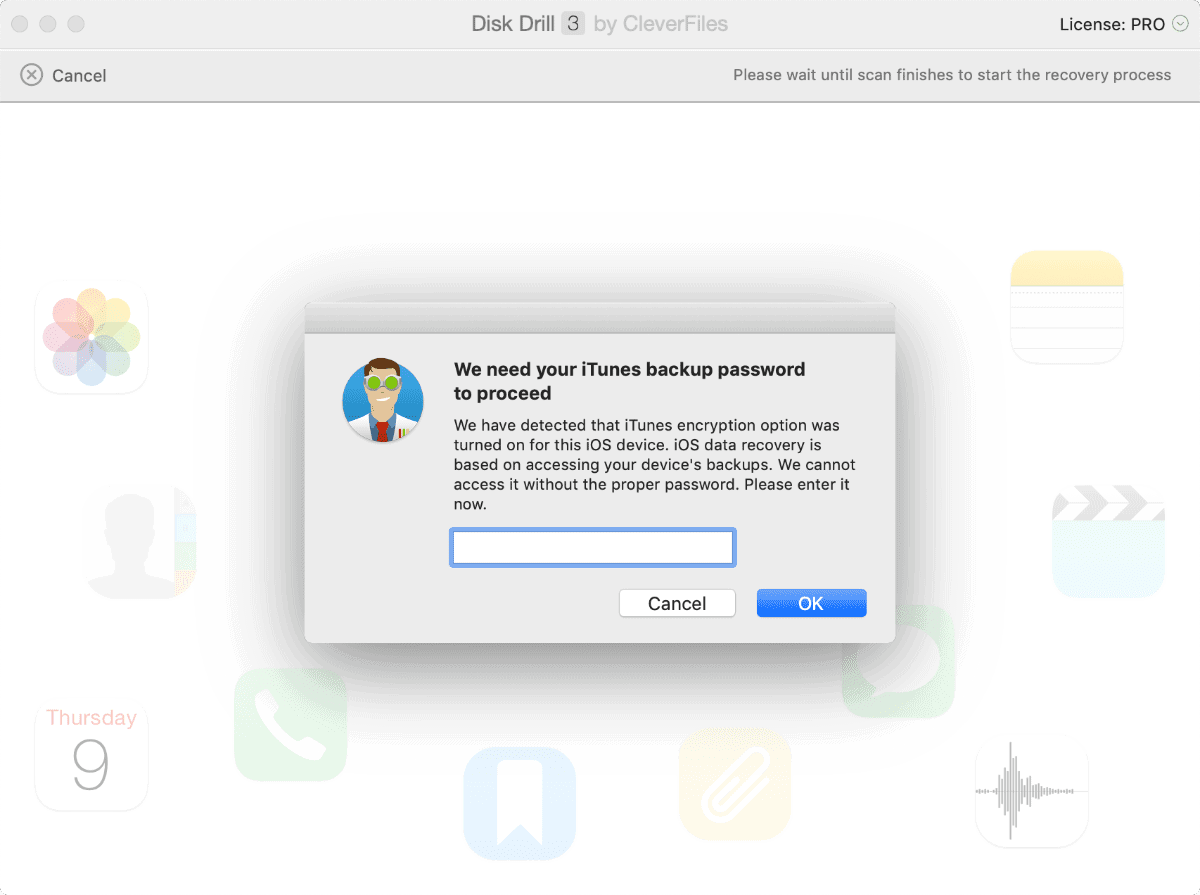 If you have a device with a lot of storage, Disk Drill 3 can recover data from it without an iTunes backup by creating one of its own. This process can take several hours though, depending on the amount of data you have. Recovery happens fairly quick though. Another issue is that it scans your entire iCloud Photo Library, and you can't choose to have the app ignore it. But all-in-all it's a great product.