Some users may not know that there is a way to connect their HomePod to a new Wi-Fi network. When it comes to a user's HomePod, connecting it to Wi-Fi is rather simple. Most of the time, you only need to ensure that your HomePod is connected to the same network as the device you used to set it up. While this may seem straightforward, things may not always be as simply as they seem.
Sometimes, there may be some reasons a users needs to connect their HomePod to a new Wi-Fi network. With that in mind, I will show how a user can switch Wi-Fi networks on their device, as well as some last-resort options if you are having major issues. Following this guide, users will be able to connect to a new Wi-Fi network on their HomePod.
Considering all of the features that come with a HomePod, there's a reason a lot of Apple users consider it their go-to when choosing a smart-speaker. With high-fidelity audio, Apple's Spatial Audio, room-sensing as well as the ability to pair two HomePods together to create a stereo pairing, the HomePod is a great addition to a home for any fan of Apple devices. Of course, a HomePod is only at its best when connected to the right network. Continue reading to find out more.
Connect Your HomePod to a New Wi-Fi Network
To connect to a new Wi-Fi network on your HomePod, follow these steps:
Time needed: 2 minutes
How to connect your HomePod to a new Wi-Fi network.
From your iPad or iPhone, go to the Home app.
You can then either tap and hold or 3D Touch the HomePod icon.

Ensure that you are selecting the HomePod that you want to make changes to.

You will get a message at the top of the app that says "This HomePod is on a different Wi-Fi network than this iPhone. Move HomePod to '(Name of Wi-Fi)'".
Your HomePod will then connect to the new network after a few seconds.
Users should note that this will only work if the HomePod is having issues either connecting to a Wi-Fi network or connecting to the same Wi-Fi network as the one they used to setup their device.
You could potentially try disconnecting or disabling the router that the HomePod is connected to, though this may be a troublesome endeavor. As a last resort, if users are really having issues with their Wi-Fi, and the above solution isn't helping, they can also try performing a factory reset on their HomePod.
Factory Reset Your HomePod
Users should really only factory reset their HomePod if they are having major issues connecting to their Wi-Fi, or something else catastrophic has occurred. Performing a reset on your HomePod will require reconfiguring everything, so ensure that this is your only option should you proceed.
To Reset a HomePod directly from the device, follow these steps:
Unplug your HomePod and wait ten seconds.
Plug HomePod back in.
Wait 5 seconds, then press and hold the middle button on the top of your HomePod.
You will know you are in the right direction if the light on the top of your device turns red.
Continue holding the middle button until you hear three beeps.
You can then let go when Siri tells you that the device is about to reset.
When successful, you will hear a chime.
You will then need to set up your device.
Factory Reset HomePod with iPhone, iPad or Mac
Users can also reset their HomePod from the iPhone or iPad app.
Go the Home app on your iPhone or iPad.
Long-press the HomePod you want to select.
Your HomePod will most likely be under your Favorite Accessories list.
Scroll down and select Reset HomePod.
Choose Remove Accessory.
Select Remove.
You will hear a chime when it has reset.
Lastly, you can also reset a HomePod to factory settings through your Mac. Simply connect the device to your Mac, open a Finder window, choose your HomePod from the sidebar (under Locations) and then select Restore HomePod. Once again, you will hear a chime when it is complete.
Again, only reset your HomePod as a last resort option.
Conclusion: Connect Your HomePod to a New Wi-Fi Network
Being able to connect your HomePod to Wi-Fi is meant to be rather simple. Considering that it simply connects to whatever Wi-Fi you have paired with the device that set up your HomePod, it should be a rather easy process.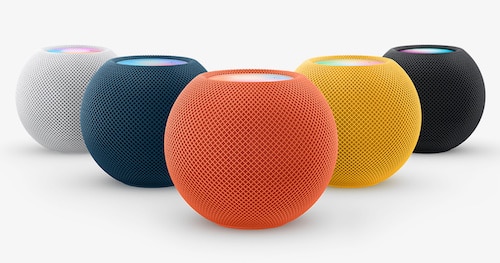 (Photo Credit: Apple.)
However, if you change the name of your Wi-Fi, or or like to take your HomePod with you while you are traveling, being able to change the network on your device is rather straightforward. Simply ensure that the device you used to set it up is connected to Wi-Fi and then work from there. Of course, if things go awry, that doesn't mean there aren't additional options for users. Determine the situation that is right for you.