For all the time I've been an Apple Music subscriber, I've used it for a single purpose: to listen to music. I've never even created a playlist of my own. I just listen to playlists that others created. Aside from that, I hadn't really discovered Apple Music's feature that lets you block someone, be it a friend, follower, or stranger. Once found out about it, I wanted to learn how I could unblock someone on Apple Music if I'd intentionally or unintentionally blocked them in the past.
If you're using this feature and you block someone, whether intentionally or unintentionally, there are two known ways to unblock someone. That is, of course, once you're ready to allow them to follow you again and know your activities on Apple Music.
What Happens If You Block an Apple Music Subscriber
First, though, you should know what happens when you intentionally or unintentionally block someone on Apple Music. Once you've block someone on Apple Music, they won't be able to see your music or find your profile. Your top-listened tracks won't show up in any of their recommended playlists, and vice versa. If you've shared a playlist with them before, though, they can still listen to it if they've added the playlist to their library.
How to Unblock Someone on Apple Music
Time needed: 1 minute.
Follow the steps below to unblock someone on Apple Music via the Music app on your iPhone.
Open the Apple Music app on your iPhone or iPad or Mac.
Tap the Listen Now tab.

Tap your Profile icon.

Navigate to the Follower/Following section.
Select the profile of the person you want to unblock.
Select the Unblock or Follow option.
You Can Also Simply Ask for The Apple Music Profile Link
Another way to unblock someone on Apple Music is simply to ask them for the link to their Apple Music profile. Follow the link and click on the Profile of that person, then tap unblock or follow to unblock them.
Use Apple Music Search Tab
Finally, if you're not too keen on asking the person for their Apple Music link, simply search for their Profile and proceed from there.
How to Share Your Apple Music Profile
In case the person you block and want to unblock doesn't know how to share their Apple Music profile, you can ask them to follow the steps below.
Launch Apple Music.
Click on Listen Now and tap on your profile at the top of the screen.
Select View Profile.
Tap on the three dots at the top of your screen and select Share Profile.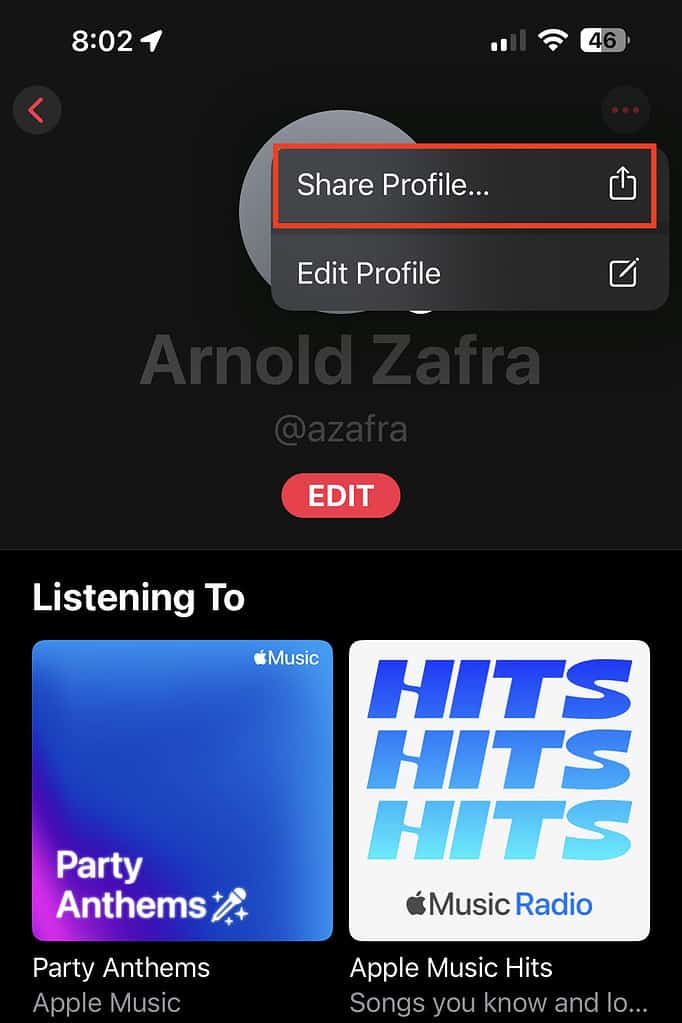 Select the messaging app through which you want to send the link.