If you have an old iPad lying around that you don't know what to do with, you could set it up as an iOS security camera. There are several apps on the App Store perfect for this.
Presence: Video Security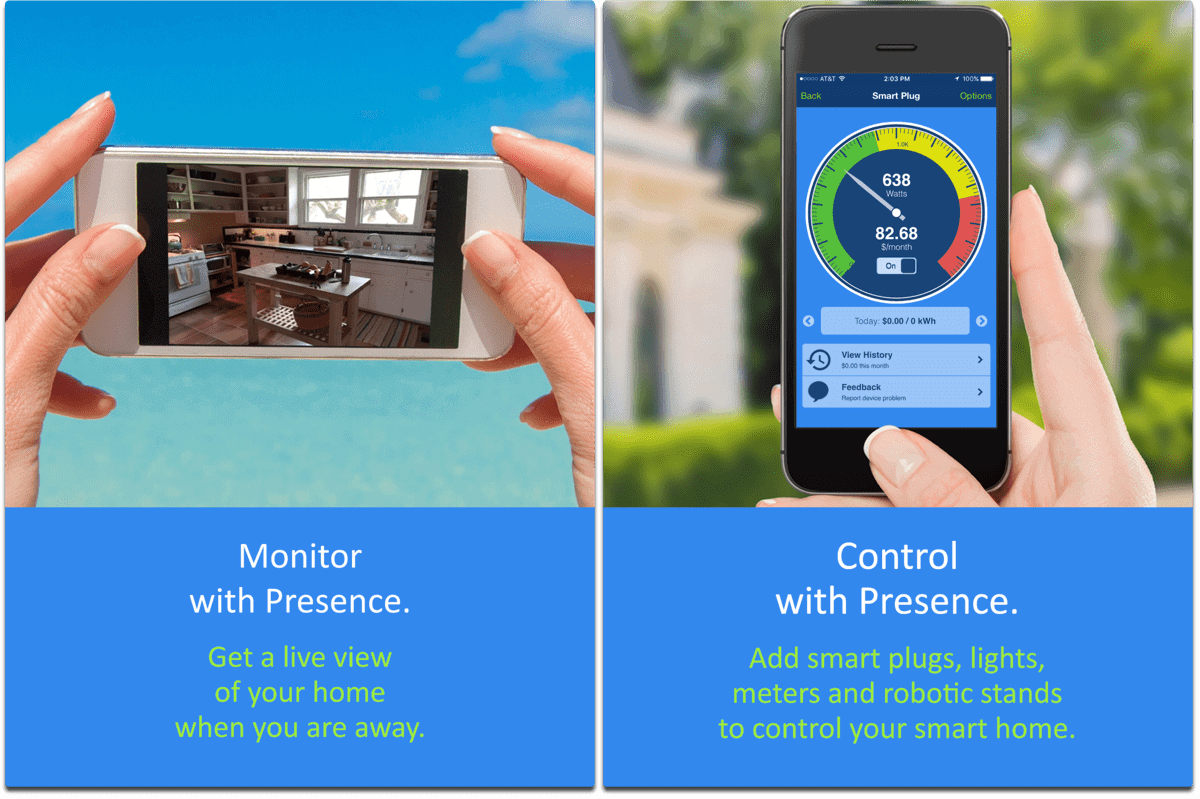 Presence is a monitoring app that gives you motion detection, 2-way video calls and compatibility with smart home appliances. It works with door/window entry sensors, motion detectors, water sensors, temperature sensors, and more. Plus, you can set up a neighborhood watch, and let other people get video alerts on their devices. You can also use the app as an automatic Twitter camera. Presence is Free.
Manything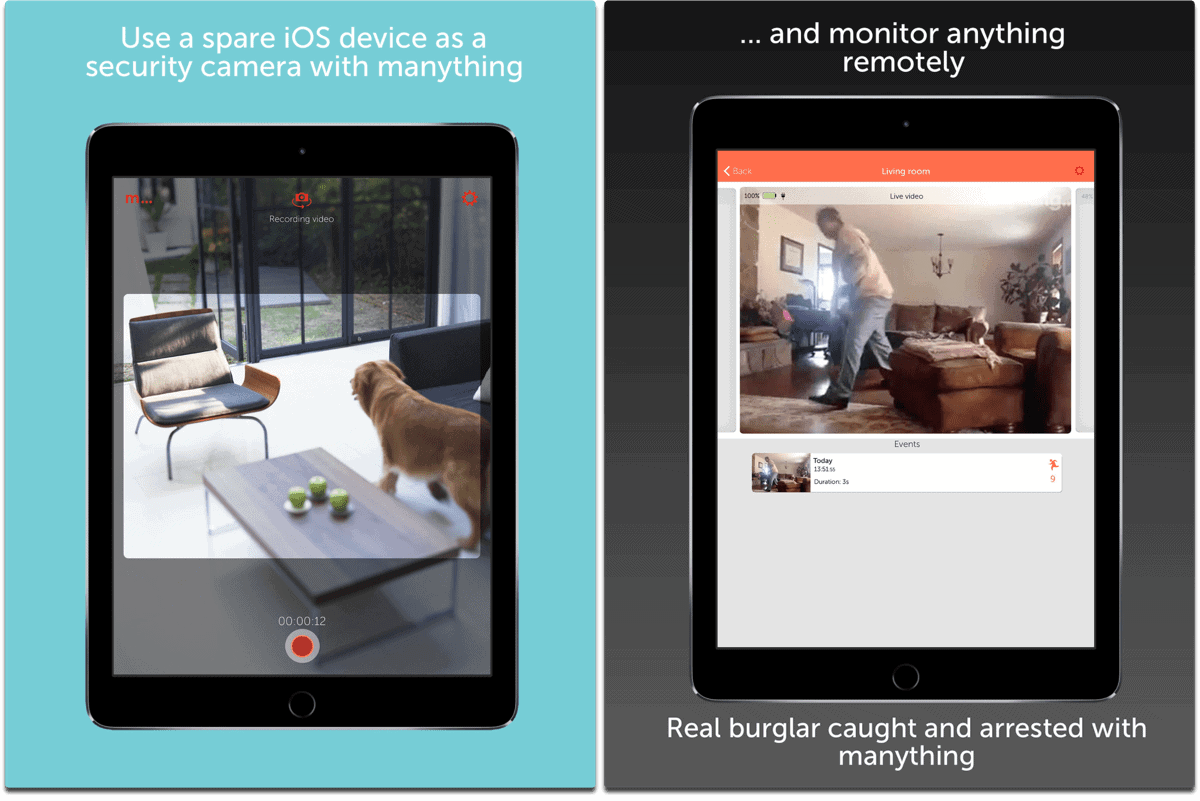 With Manything, you install it on a spare device, then install it on your main device for monitoring. It has a free subscription plan to use with one camera, or you can choose another plan to add more devices and store video in the cloud. Manything gives you motion detection, IFTTT integration, 2-way talk, and more. Manything is Free.
Alfred Camera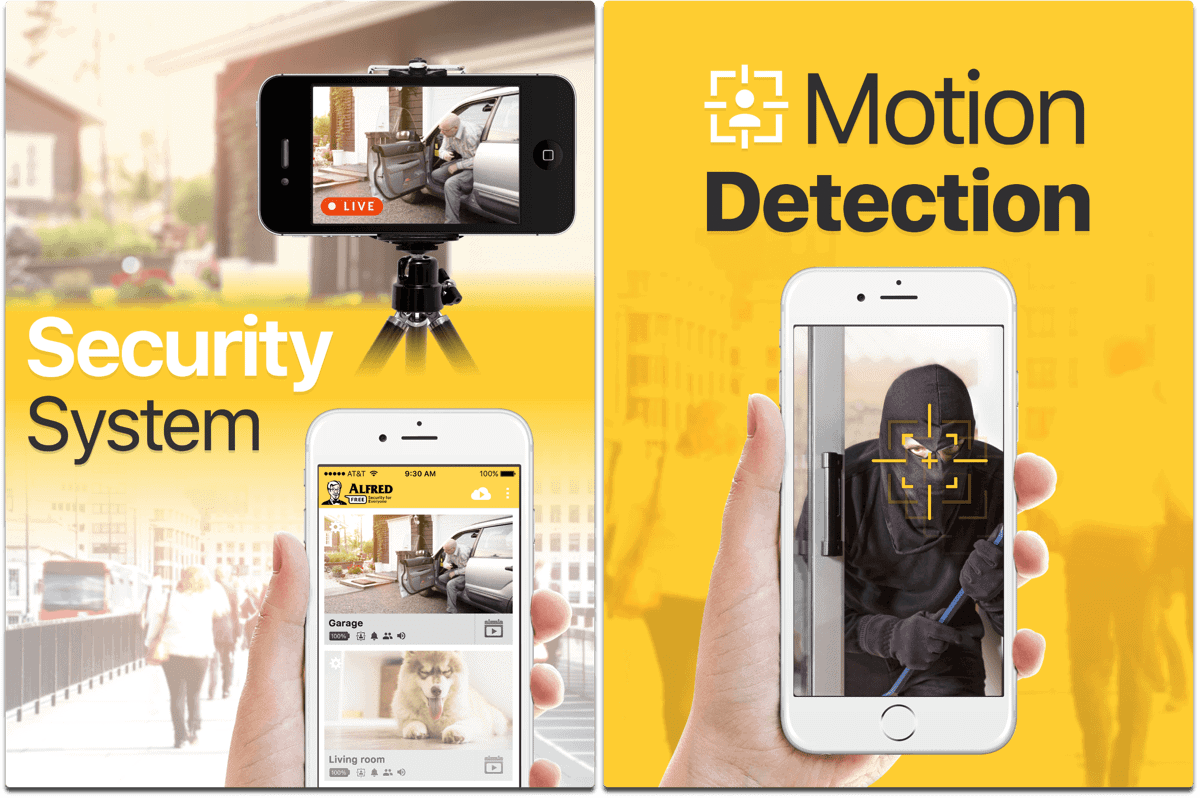 Alfred offers the same features as the other apps, and works with P2P technologies to give you the fastest connection. It can also adjust video quality to compensate for slower network speeds. You can remotely switch between front and rear cameras, turn on/off the LED light, and take snapshots remotely. Alfred is Free.
Other Gear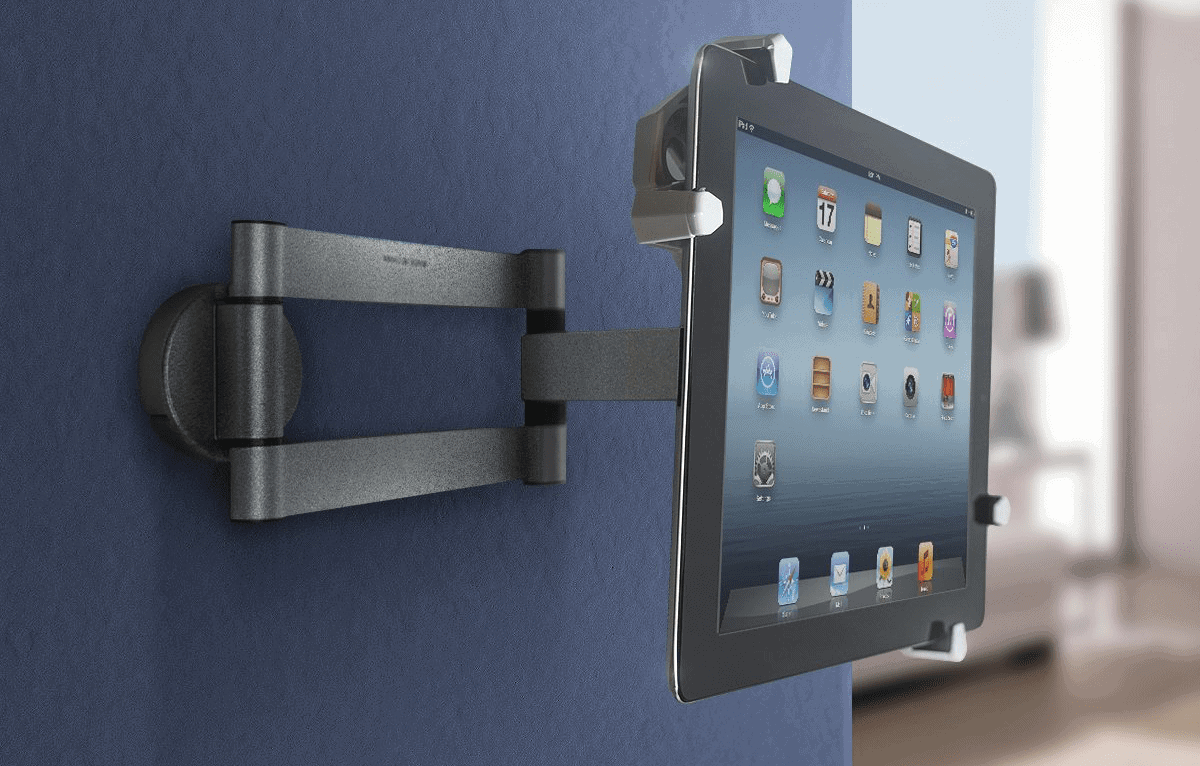 Of course, to use your iPad as a security camera, you'll want a tripod or other mounting device to use. Some tripods we recommend: