There is no dearth of good security cameras in the market. But not everyone wants to spend money on a security camera. If you have an old iPad you don't know what to do with, you could set it up as an iOS security camera. Some apps are free, while others charge for the cloud storage space.
Presence: Video Security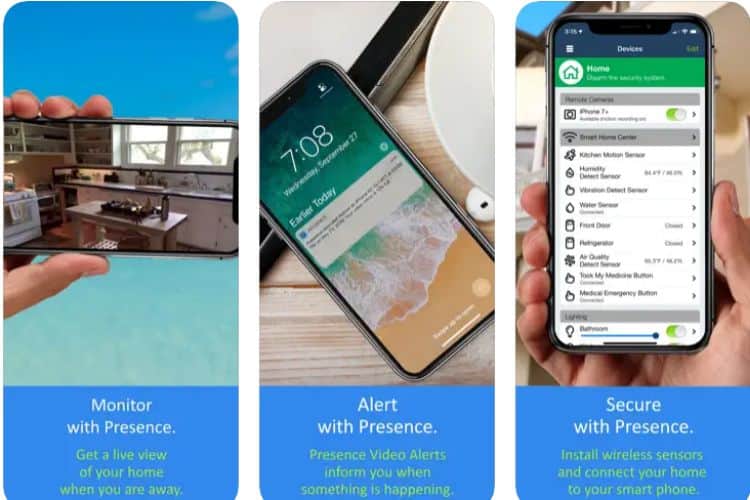 Presence is a monitoring app that gives you motion detection, 2-way video calls and compatibility with smart home appliances. It works with door/window entry sensors, motion detectors, water sensors, temperature sensors, and more. Plus, you can set up a neighborhood watch, and let other people get video alerts on their devices. You can also use the app as an automatic Twitter camera. Presence is Free and supported by ads.
Best Features–
1. Offers high resolution streaming.
2. Motion detection sensor.
3. Whenever the app detects movement, it sends a short clip to your email.
4. Capture photos while recording videos.
Manything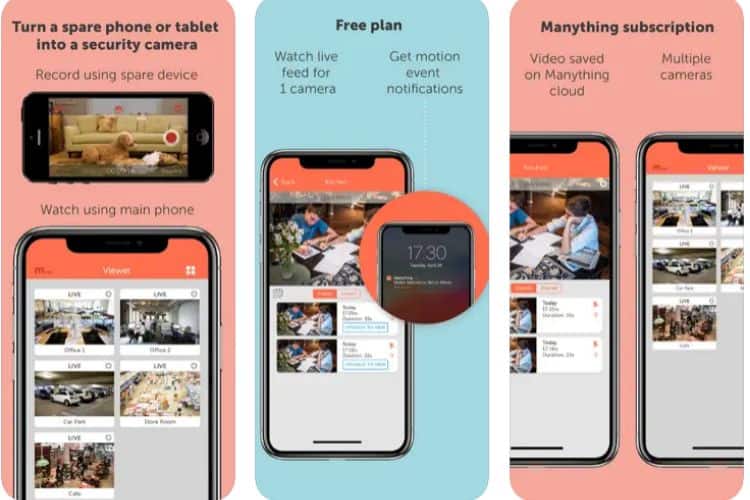 With Manything, you install it on a spare device, then install it on your main device for monitoring. It has a free subscription plan to use with one camera, or you can choose another plan to add more devices and store video in the cloud. Manything gives you motion detection, IFTTT integration, 2-way talk, and more. Manything is Free.
Best Features–
1. Setup detection zones and customize sensitivity of motion detection sensor.
2. Choose the video quality.
3. Low light mode.
4. 12-hours of free cloud storage.
Alfred Camera
Alfred offers the same features as the other apps, and works with P2P technologies to give you the fastest connection. It can also adjust video quality to compensate for slower network speeds. You can remotely switch between front and rear cameras, turn on/off the LED light, and take snapshots remotely. Alfred is Free.
Best Features–
1. Get instant alerts on your iPhone.
2. Recording starts automatically when the motion control is triggered.
3. Walkie talkie feature lets you interact with pets, babies, and elders.
Camy
Camy offers a slew of live video monitoring features. The most impressive feature is the one that lets you share stream links with others. These links allow anyone to access a live feed without installing the app. Camy has a dedicated baby monitor mode paired with a motion sensor feature. The app promptly sends a notification when it detects a motion. Camy is not free; the premium subscription costs $3.99 and offers cloud storage.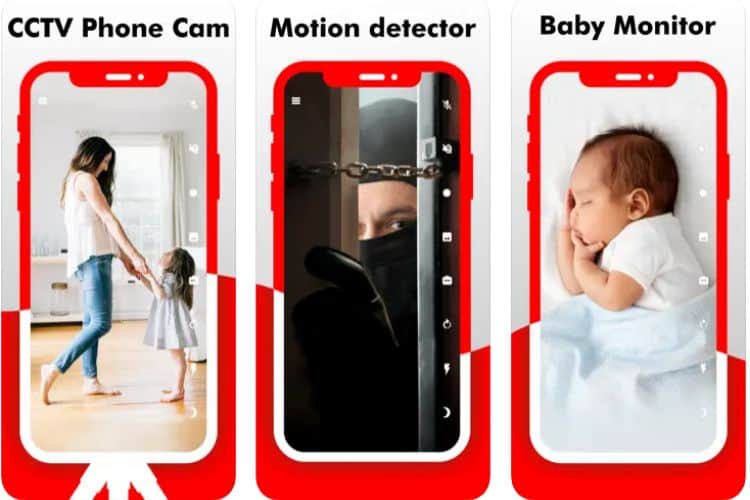 Best Features-
1. Remotely switch between front and rear camera
2. 2-Way video conferencing
3. Shareable web links
4. Remote flashlight control
5. Web version supports multiple viewers
Athome Camera
As the name suggests, the app helps turn your iPad into a home security camera. I like how Athome offers two versions of its app. One for the old device and the other for your current device. Thus they can add new features without worrying whether the old iPad and iPhone apps will support them. AtGome Camera Pro is priced at $9.99.
Best Features-
1. Multiple versions of the app
2. Set multiple zones.
3. Night Vision mode.
4. No pesky ads.
Bonus- iPad Wall Mounting Accessories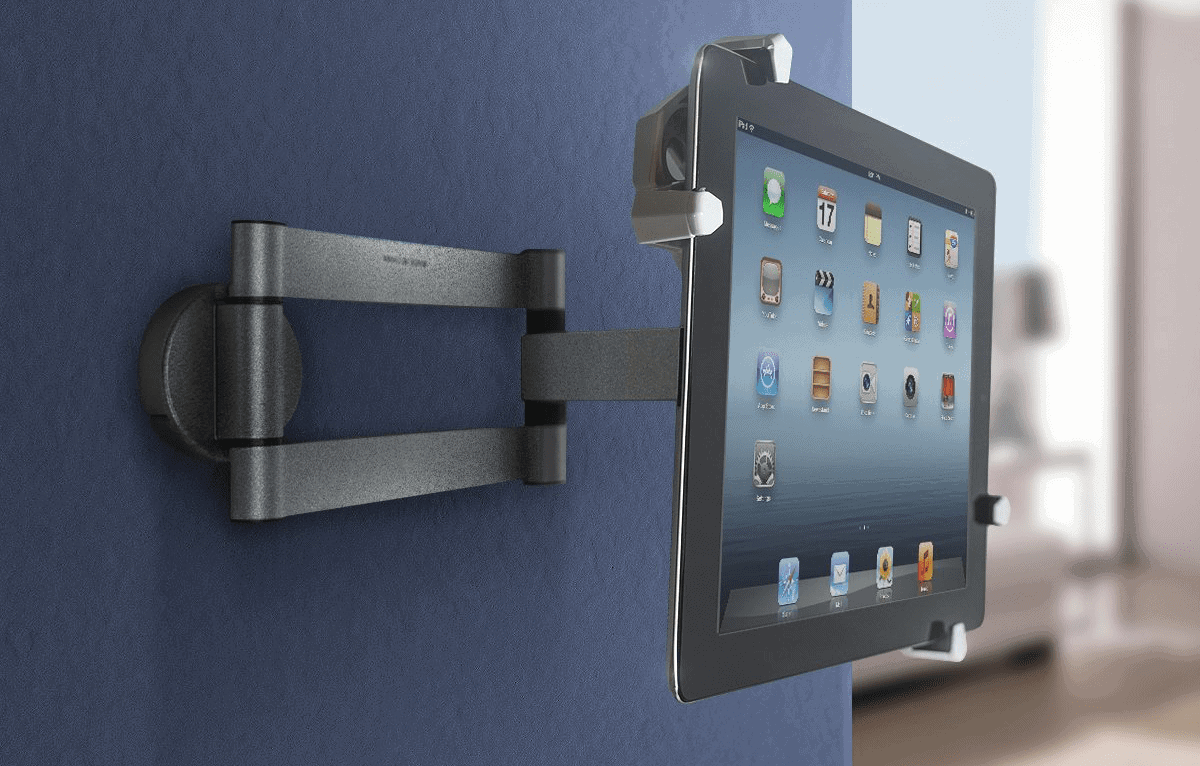 Of course, to use your iPad as a security camera, you'll want a tripod or other mounting device to use. It Some tripods we recommend:
Which iPad or iPhone do you use as a home security camera? Let us know in the comments below.