Did you know that there's a place you can go to see the print queue on your iOS device, and it'll let you cancel a print job, too? If you're like me, and you often decide that something's not worth printing after you've sent it to your printer, then this'll be very helpful for you. I personally am nothing if not indecisive.
Here's how it works. Let's say I'm printing something from Safari, so I'll touch the arrow icon…
…and then I'll select "Print" from the options that appear.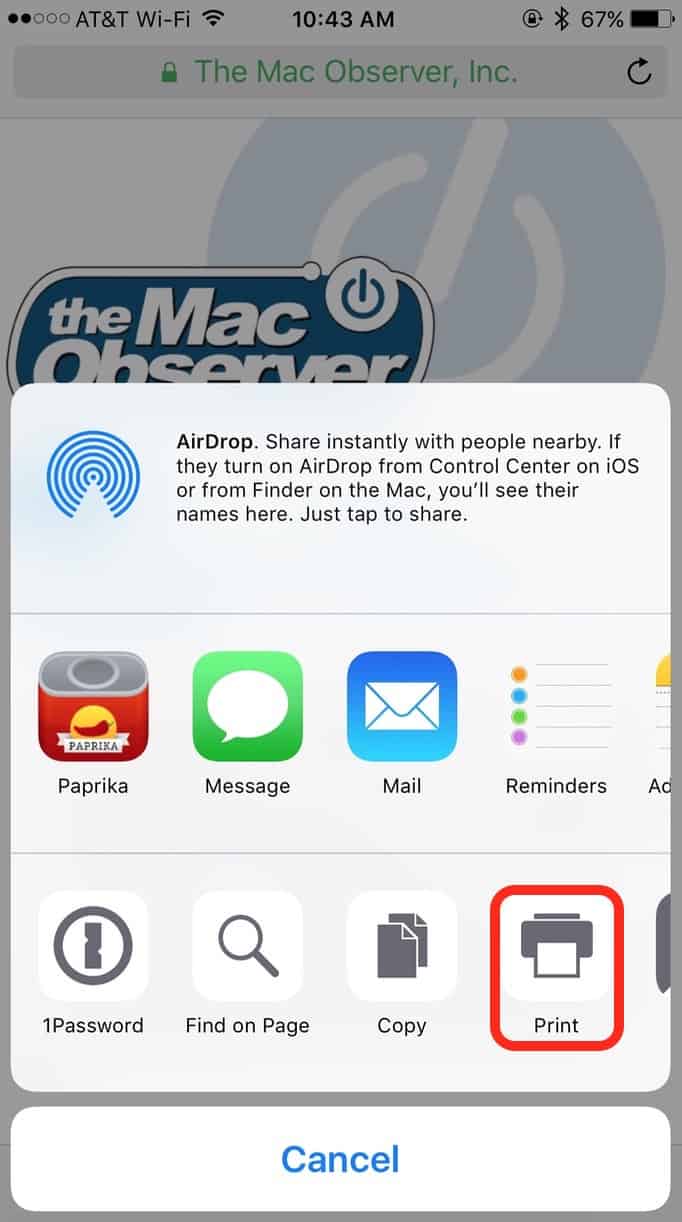 When I do so, I can pick an AirPrint printer from the available choices, set my options, and so on.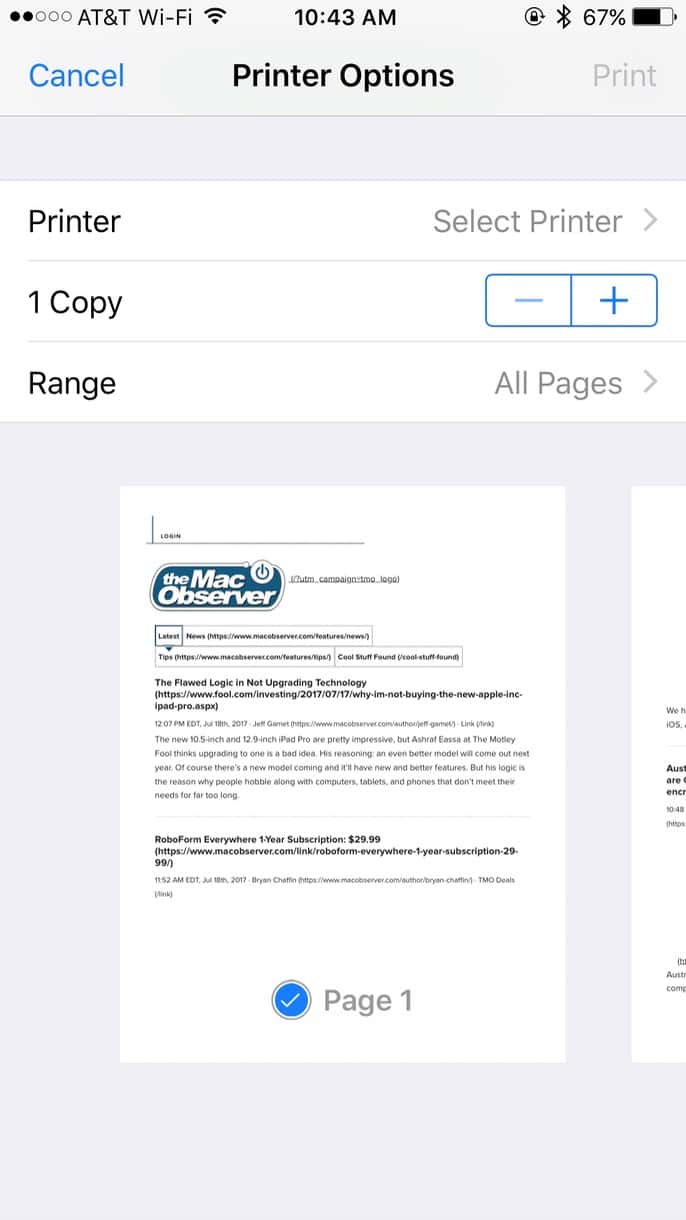 But what if I decide after I touch "Print" there that I no longer need 10 pages of a gumbo recipe? Here's where the magical print queue comes in. I'll just double-click the Home button first, and then touch "Print Center."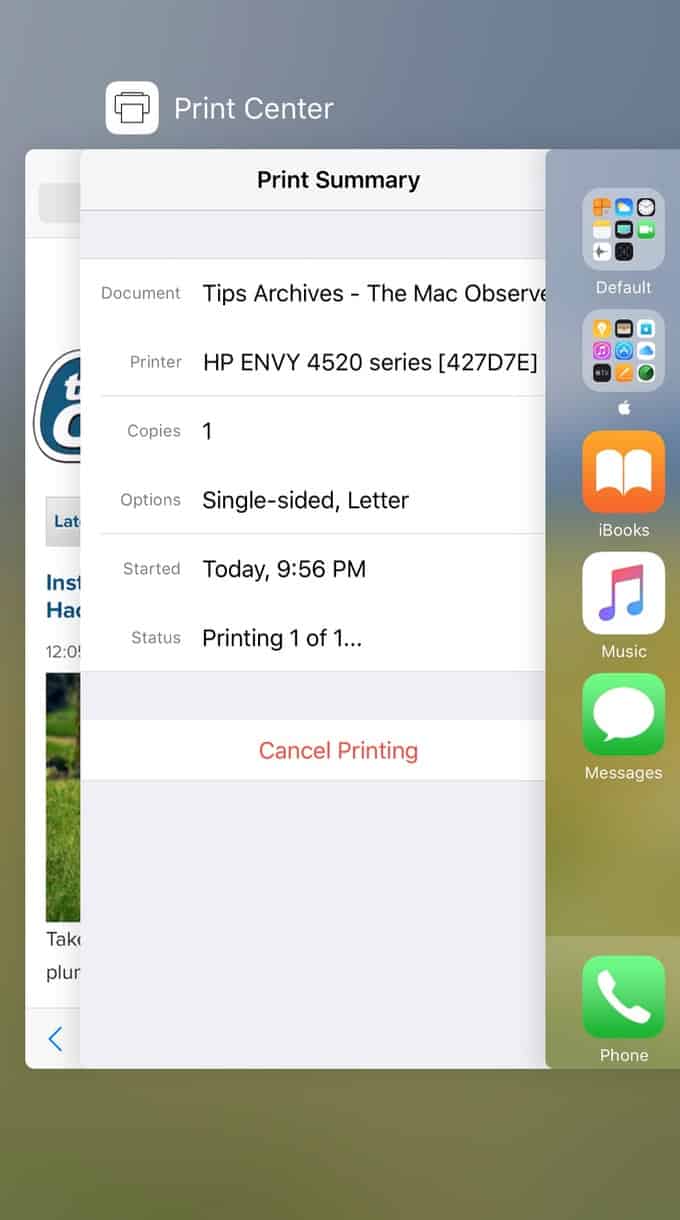 Afterward, I'll see all of the details on my print jobs, and I can cancel them if I'd like.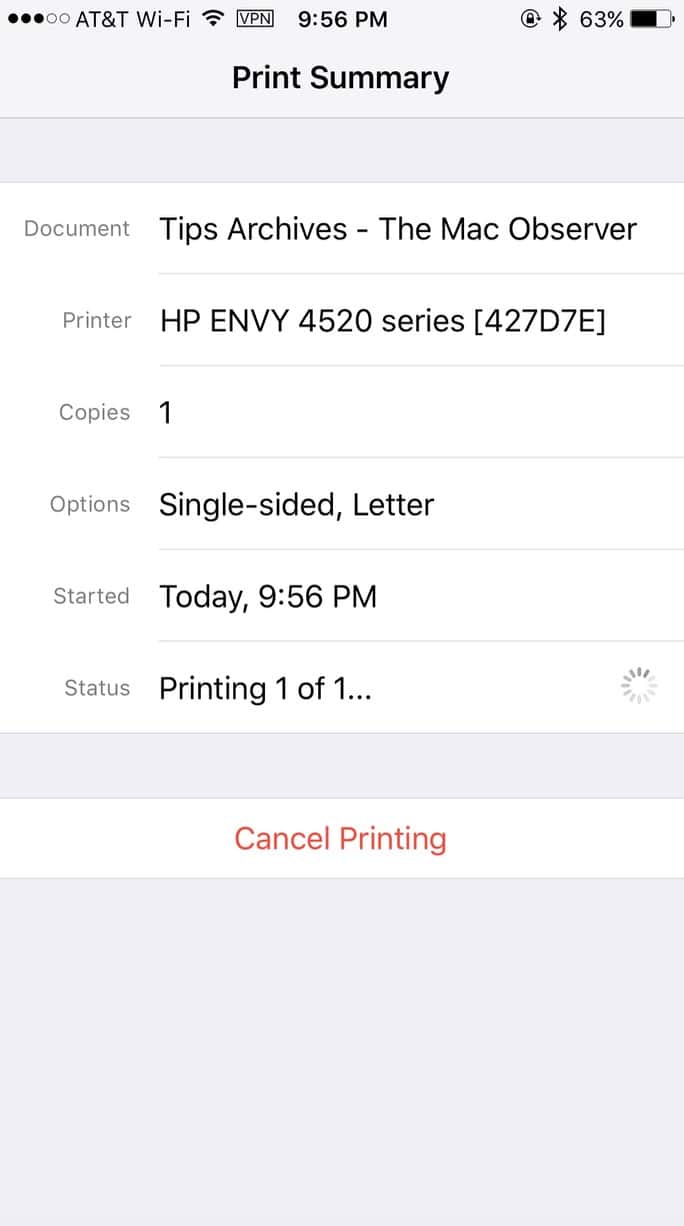 If you're having trouble getting to this, try clicking the Home button once to go out to the home screen first, and then double-click it to access Print Center. I've found that works consistently, even though Apple's documentation says you should only have to do the first part. Handy, though! Funnily enough, I tend to print more from my iPhone than from my Mac, so this is very useful for me. Especially because of the aforementioned indecisiveness.