Pages for macOS is an elegant app, offering plenty of options for creating gorgeous documents. Beginning a new document, by default, forces you to choose from the available templates. If you prefer to always start with a blank document, or if you regularly use one particular template, you can configure Pages to start out with that selection instead of the Template Chooser. This also works with Numbers and Keynote, by the way. Here's how to configure the app to start new documents the way you want.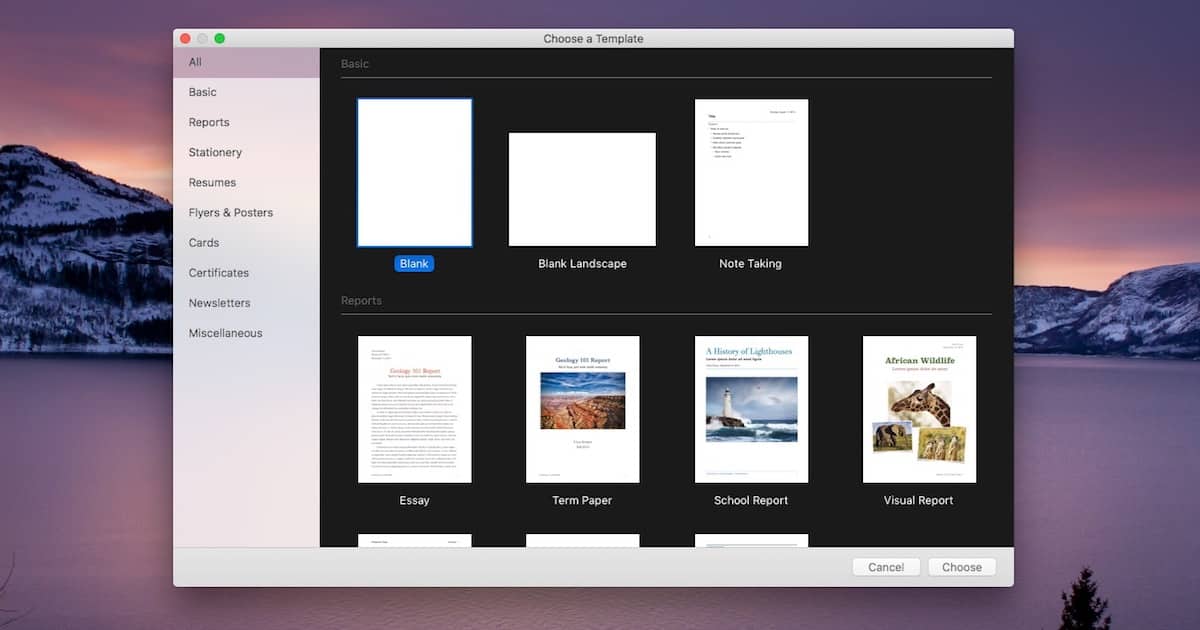 Changing the Preferences for Pages for macOS
This configuration setting is located within the Preferences menu in Pages for macOS. Just click Pages in the upper left corner of the menu bar, then click Preferences.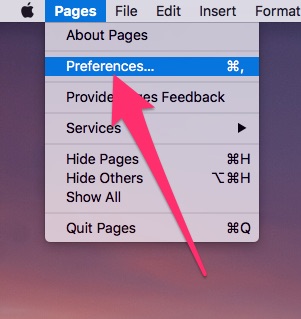 You'll probably notice that the top option from the General pane, Show Template Chooser, is selected beside For New Documents. Below that, you'll see an option labeled Use template. Click the radio button to select that choice.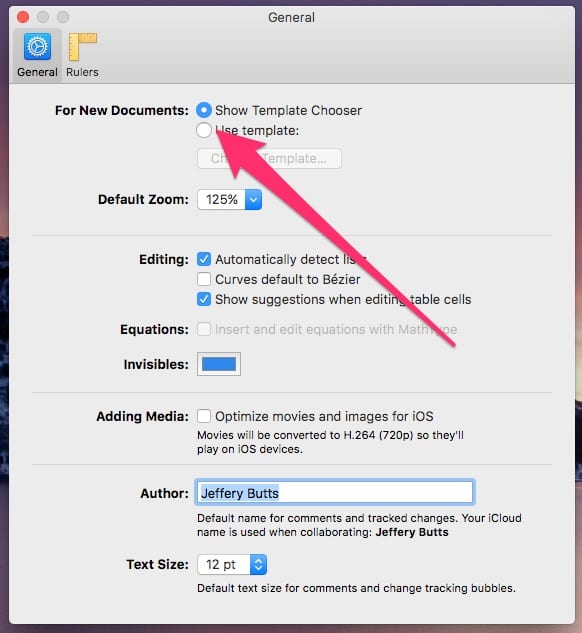 When you select Use template, it will probably automatically choose the Blank document. If that's what you want, you can exit the Preferences pane. If, however, you want to use a different template, click on Change Template.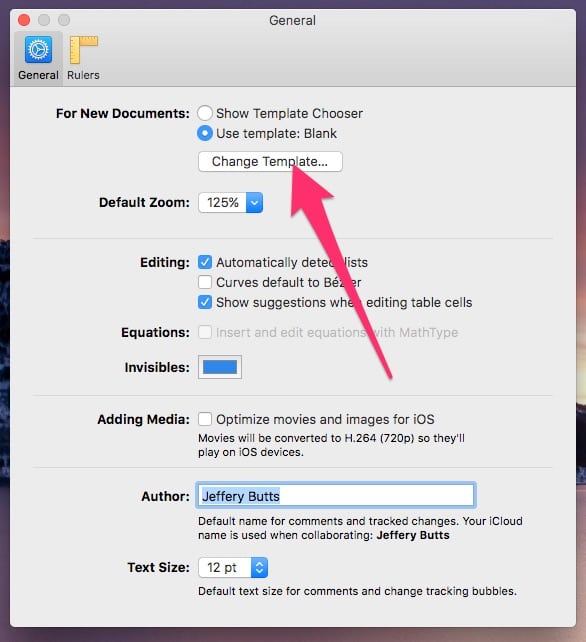 Now, a new window will open to allow you to choose your default template. Scroll through, make your selection, and then click Choose.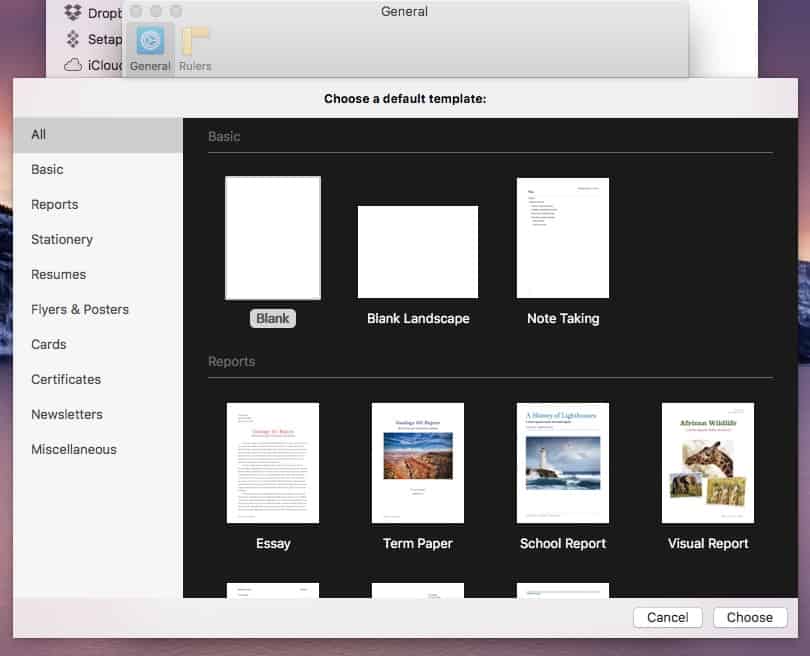 Speeding Up Your Workflow By a Couple of Steps
That's all there is to it. Every time you open a new document in Pages (or Numbers or Keynote, if you change those preferences, too), it will begin with the template you selected. If you regularly create documents from a particular template, or always generate your files from scratch, setting this option will save you a mouse click or two.
What other tips do you have regarding the iWork suite of apps? Let us know in the comments.