Much has been written now about the moral guidance for autonomous cars and trucks. I explored some of the issues myself last year in: "What Would Happen if a Future Apple Autonomous Car Made a Very Bad Decision?" There I addressed, to first order, some of the liability and political issues.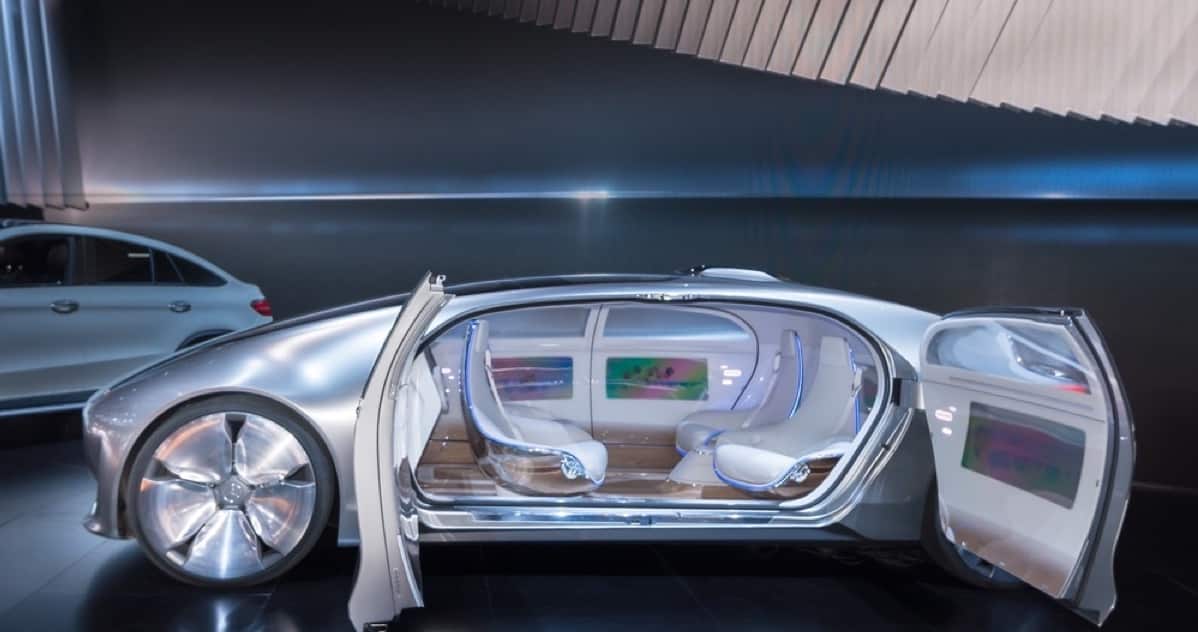 Going forward, the specific details of a moral decision about life and death decisions presents a difficult problem that involves quantifying then instantiating into software logic for these important decisions. It would be nice for society to have more time to ponder, but the pace of technology leaves us precious little time for that. In what follows, I'll look at the research then toy with a variation of Asimov's Three Laws of Robotics in order to pose the Big Question.
First off, I should emphasize that this is a subject that is being scrutinized more and more. Research is being done, thousands of automotive engineers at the major car companies plus Google, Tesla, and likely Apple are working on the problem. And it's fascinating.
Other entities are looking into the morality issues surrounding autonomous vehicles. I would think that state and federal government, the insurance companies, and the U.S. Society of Automotive Engineers are pondering the issues. And so some fanciful notions that I present later are simply to get more discussion going.
Here are some current, candidate mechanism for developing autonomous vehicle morality.
1. Prescribed Morality
There are several ways to attack this problem. One, perhaps the most traditional and obvious way, is to create a set of man-made rules. The problem with that is that different people have a different point of view, and there may be reasons to believe there is no practical resolution that fits all.
In 1942, the distinguished scientist, a Ph.D. in biochemistry and science fiction writer, Dr. Isaac Asimov ginned up the Three Laws of Robotics. My perception has been that the original motivation was to simply support his sci-fi writing. Later, the real prospect of actual robots in this century has cast his laws from the realm of fiction to serious conversation for 21st century robot developers.
Alas, that was 3/4 century ago, and we have new tools at our disposal as well as new ways of handling technical issues. What seemed simple and decisive then may not apply today. Also, deference to the wisdom of a few experts is not as popular nowadays, and yet there may still be valuable insights to harvest.
2. Crowd Sourcing
One of the ways modern researchers are attacking this issue is to conduct situational experiments with a large number of people in order to understand, in a statistically valid way, the most prevalent moral values of human drivers. That can product interesting results. For example, in this article at Scientific American: "Driverless Cars Will Face Moral Dilemmas," the following result was cited.
Most of the 1,928 research participants in the Science report indicated that they believed vehicles should be programmed to crash into something rather than run over pedestrians, even if that meant killing the vehicle's passengers.

Yet many of the same study participants balked at the idea of buying such a vehicle, preferring to ride in a driverless car that prioritizes their own safety above that of pedestrians.
Humans don't always crystalize their values in consistent ways. More on that later.
Along that line, an article at the MIT Technology Review is entitled "Why Self-Driving Cars Must Be Programmed to Kill." That seems callous, but it's an emerging fact. The question is, "Who and under what circumstances?"
3. Morality Engines
A third related avenue is to build AI agents that are able to, by exposure to a great number of test case human scenarios, learn to build an ethical foundation and then exercise it. See: "When should driverless cars kill their own passengers?" To quote:
The Machine is comprised of a series of ethical dilemmas, most of them making me feel uneasy when answering them. For example, what do you do when a driverless car without passengers either has to drive into a stoplight-flaunting dog or an abiding criminal?
One of the virtues (or drawbacks, depending on one's point of view) of a morality engine is that the decisions an autonomous vehicle makes can only be traced back only to software. That helps to absolve a car maker's employees from direct liability when it comes life and death decisions by machine. That certainly seems to be an emerging trend in technology. The benefit is obvious. If a morality engine makes the right decision, by human standards, 99,995 times out of 100,000, the case for extreme damages due to systematic failure causing death is weak. Technology and society can move forward.
Very likely, the evolution of autonomous car morality will be a mixture of methods #2 and #3 above. It's a technique that both reflects the values of people polled and instantiates that morality into an AI agent that does the best possible job. Even so, I am going to go out on a limb, for the sake of exploration and discussion, and propose a starting point for method #1. I'm doing this because the best way to start a discussion is to built a straw man.
Page 2:  Test case –  Martellaro's Four Laws for Autonomous Vehicles