Something is happening with the iPhone XR. No one except Apple knows for sure what the sales numbers are relative to the XS family. But interesting questions are being posed.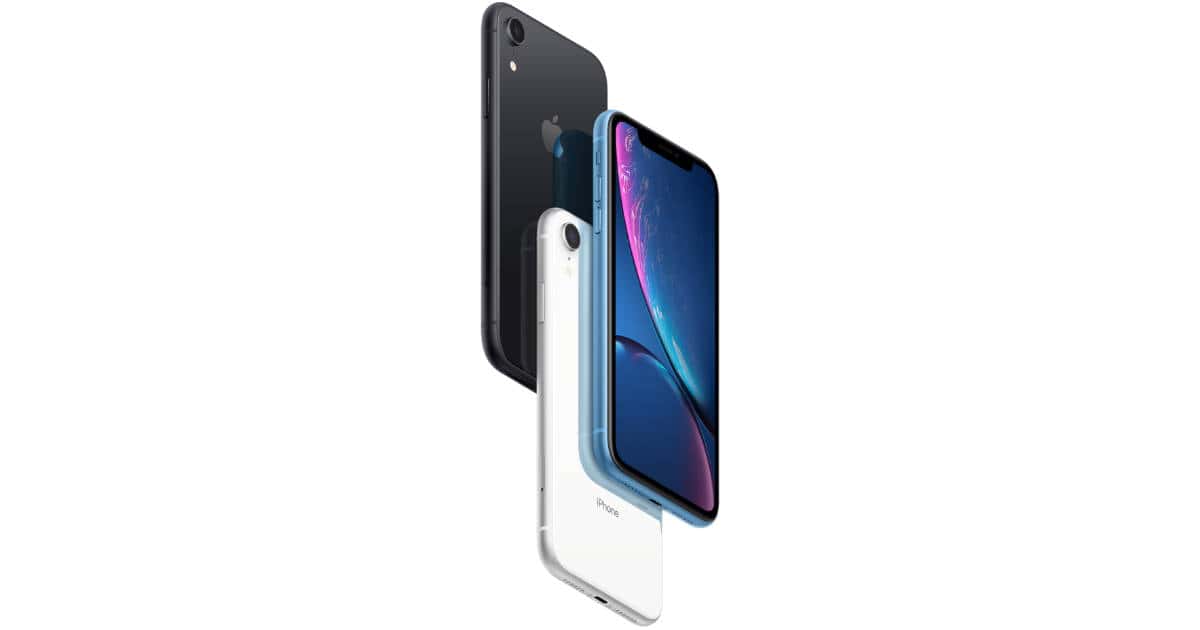 It all started with rumblings from the supply chain. When this happens, cooler heads point out that sporadic, isolated Apple cutbacks in production can't be taken as sound indicators that a model is in sales trouble. Tim Cook has told us that on several occasions. And sober analysis sets us straight. Again, "Analysts: iPhone Sales Panic is 'Overblown'."
And yet, something seems to be going on with the iPhone XR. "Goldman Sachs downgrades Apple for 2nd time this month, warns Apple may have 'miscalculated' iPhone XR pricing strategy." Goldman Sachs analyst Rod Hall wrote:
In addition to weakness in demand for Apple's products in China and other emerging markets it also looks like the balance of price and features in the iPhone XR may not have been well-received by users outside of the US.
Two things to note here. Analysts have to depend on indirect data and then make some assumptions. Secondly, how other websites size up those reports depends on the editorial slant: click-bait or professional analysis.
However, there comes a time when little bits of evidence keep cropping up, and then it's useful to ask interesting questions.
iPhone XR Questions
Some of those questions were properly posed by John Gruber. Gruber admits, for starters,
Demand for iPhone XR may well be weaker than Apple and analysts expected. I don't know. But I will say this: you can't judge this from poor-mouthing from Apple's Asian suppliers.
But there's still some smoke in this iPhone XR affair. Goldman Sachs looked at sales weakness in China and other emerging markets, not supply chain cutbacks. That opens the door to some informed speculation. Gruber has a theory.
What people don't seem to be considering is that maybe the iPhone XR is less in demand not because it offers too little compared to the XS, but rather too much.
That is to say, customers in 2017 had a choice between the Touch ID of iPhone 8 and the more exotic iPhone X. This year, customers were confronted, first, with a dramatic rollout of the iPhone XS/Max and the less spectacular XR drifted in a month later. Yes, there were many informed customers who were eager to pay less, but there were also many for whom the forced change to Face ID was an uncomfortable change. They passed.  In addition, if the fraction of those Apple estimated would wait  turned out to be too small, the XR sales would suffer accordingly.
A Mix of Customer States of Mind
It all boils down to the fractional makeup of various customer mental states. For example, my own theory is that there was a segment, larger than expected, for whom waiting for second best was not an option. Plus, as Goldman Sachs surmised, the XR price was still too high for emerging markets. A double whammy.
It's a complicated mix of customer attitudes and global markets. If one is skewed by customer irrationalities, finances, or ignorance, the iPhone product sales mix can be different than estimated. Gruber notes:
But consumers aren't objective and often aren't particularly well-informed.
Over the last decade, Apple has shown great mastery in understanding what customers want in the iPhone. But, given how (we believe) technical difficulties with the XR display caused a delay in the rollout, Apple's hand was forced. And since Apple doesn't report unit sales numbers anymore, we'll never know the real impact. If anything ,however,  the discussion has shown us what Apple has to deal with each year.