Out of all of Apple's new subscription services, there is one that is missing: Apple Books+. This is something that has been on my wishlist for a couple years.
[Apple Updates Pages with Ability to Publish Directly to Apple Books]
Apple Books+
Apple Books+ would of course be Apple's answer to Kindle Unlimited. For one monthly fee you could read all of the books your heart desires. I think Apple could do it better than Amazon.
Kindle Unlimited might have 1.4 million books available, but 1.3 million of those are exclusive to Amazon. A.k.a., self-published. You won't find many big publishers like Hachette, HarperCollins, Simon & Schuster, etc. Dan Price did the math:
That leaves barely 100,000 non-exclusive books; it's about 8 percent of the total. A large portion of these are also self-published, but some are likely to be from small publishing houses.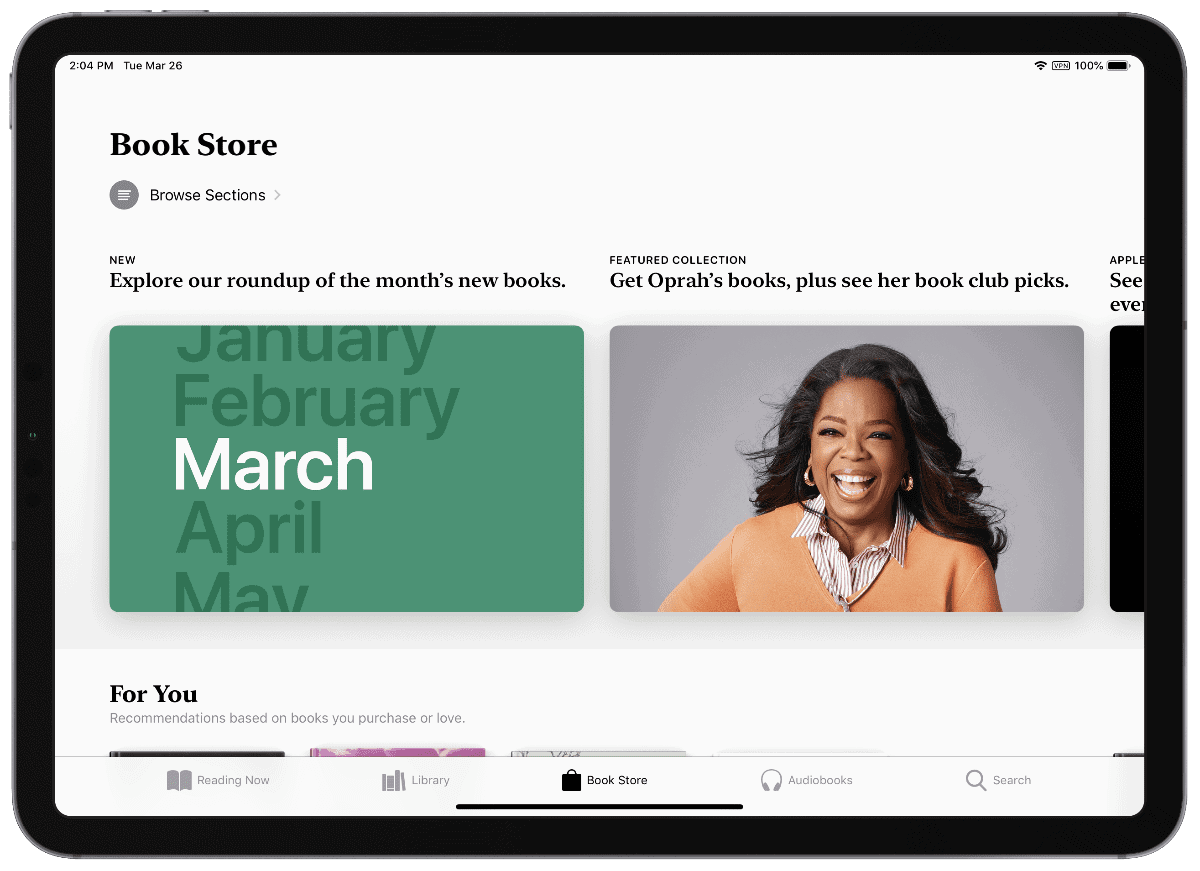 Problems
Here's where it might get tricky: DRM. DRM is a nightmare, as anyone who as ever messed with Adobe Digital Editions knows (as just one example). If I buy a book in the Apple Book store, it's almost always in the DRM-free EPUB format. This means I can load it into any eBook reader that supports EPUB.
Apple does have the proprietary iBook file format. It was originally designed for textbooks, but you can use it to create other books specifically for Apple Books. Only Apple devices can read .iBook files.
Apple Books+ would probably only be for these .iBook files. After all, you wouldn't want people to sign up for the service and export all of the EPUBs out of Apple Books and onto piracy websites. It's different than buying one book at a time and exporting it. In this scenario, you're renting books and exporting them.
The solution: Like Apple Arcade, Apple Books+ would probably be separate from the Apple Book Store. Books created for this service could also be exclusive to it, and unlike Amazon I think Apple could get some big publishers on board. Independent authors would also benefit, if it makes it harder for their books to be pirated.
Or, publishers could just make two versions of their books: An EPUB for the Apple Book Store, and an iBook for Apple Books+. So in a way I guess it would be similar to Kindle Unlimited, with a lot of indie authors. Publishers love DRM, and if enough get on board I think it could still be a win for authors and customers.
[Dear Apple, Please Don't Give Up on iBooks Publishing]