An estimated 263,000 glitter iPhone cases sold by MixBin Electronics have been recalled after at least 24 reports of skin irritation and burning. The cases were made for the iPhone 6, iPhone 6s, and iPhone 7, and they contain glitter suspended in a liquid gel that, if leaked, can seriously irritate your skin.
MixBin Glitter Cases
Of the 24 incidents reported worldwide, 19 occurred in the United States, with one person suffering permanent scarring from the chemical burn. The recall doesn't mention which chemicals make up the glitter gel.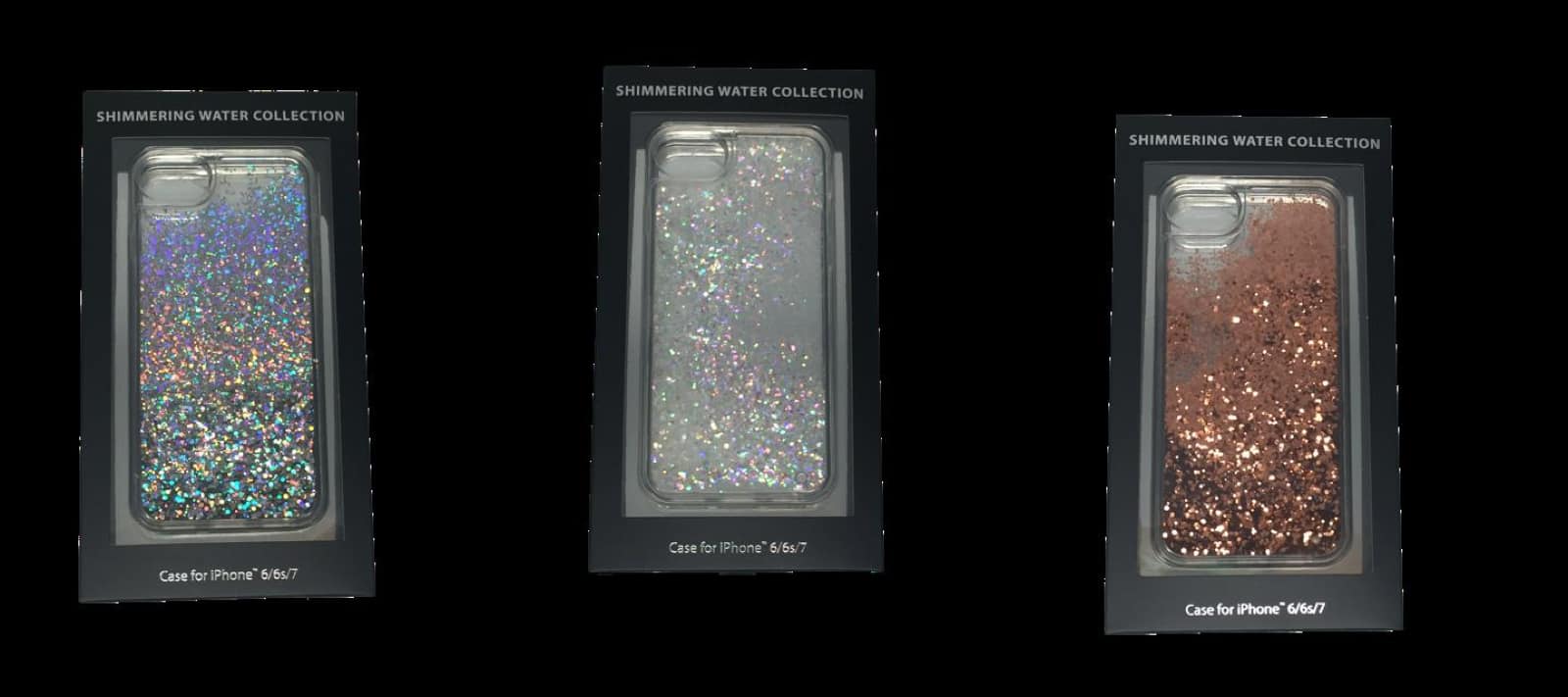 MixBin has produced these cases for top brands like Victoria's Secret, Nordstrom Rack, Henri Bendel, and Tory Burch. If you have an iPhone case that contains a liquid glitter gel, the Consumer Product Safety Commission (CPSC) urges customers to immediately stop using it and contact MixBin Electronics for a full refund.
MixBin can be reached at 855-215-4935 from 8 a.m. to 5 p.m. ET Monday through Friday, or online at phonecaserecall.expertinquiry.com or www.getmixbin.com. You can visit the CPSC website for a full list of recalled iPhone liquid glitter cases.