Apple this week scheduled the release of its earnings report for its first fiscal quarter for Tuesday, January 31, 2017. As is customary, the earnings report will be followed by a live conference call with Apple executives at 5:00 p.m. EST / 2:00 p.m. PST. This will be investors' first look at how the new iPhone 7 and holiday shopping push affected the Cupertino company's bottom line.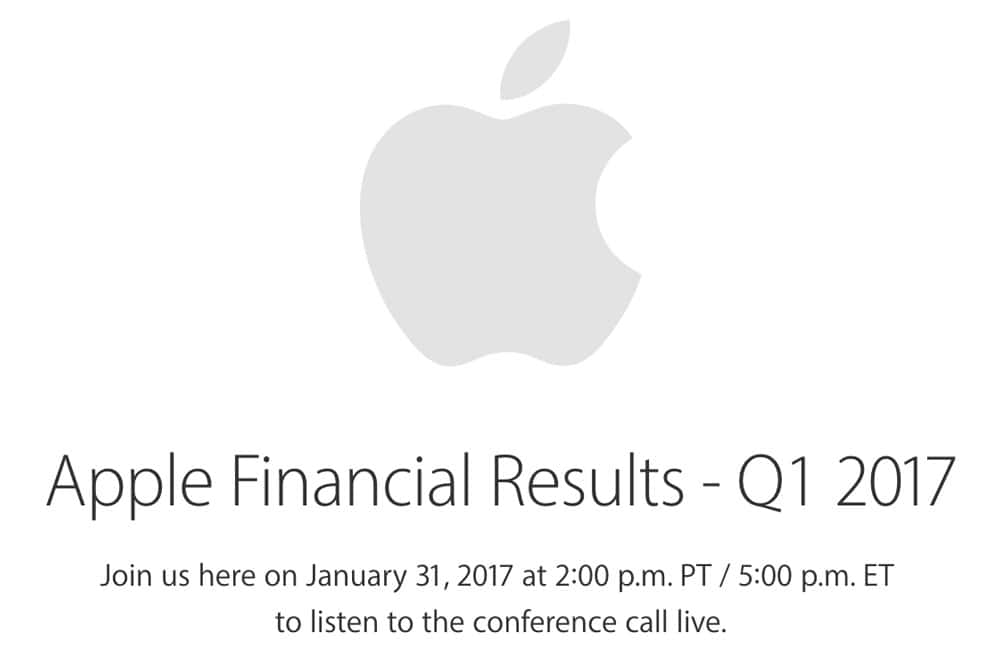 Apple's guidance for the quarter is in record-setting territory, with expected revenues of between $76 and $78 billion with gross margins between 38 and 38.5 percent. In the company's fourth fiscal quarter of 2016, the company reported net income of $9 billion on $46.9 billion in revenue. Should Apple's revenue fall within the range of its guidance, it will represent an all-time high, beating the $75.87 billion the company reported in its first fiscal quarter of 2016.
Apple's earnings report conference call will be live-streamed from the company's investor relations website. Be sure to tune in to The Mac Observer for complete coverage and analysis following the earnings report's release.