A New York City building permit is making the rounds and raising eyebrows because it's for removing the iconic glass cube entrance covering the 5th Avenue Apple store. The cube is coming down, but only temporarily, because it's in the way of Apple's renovation plans.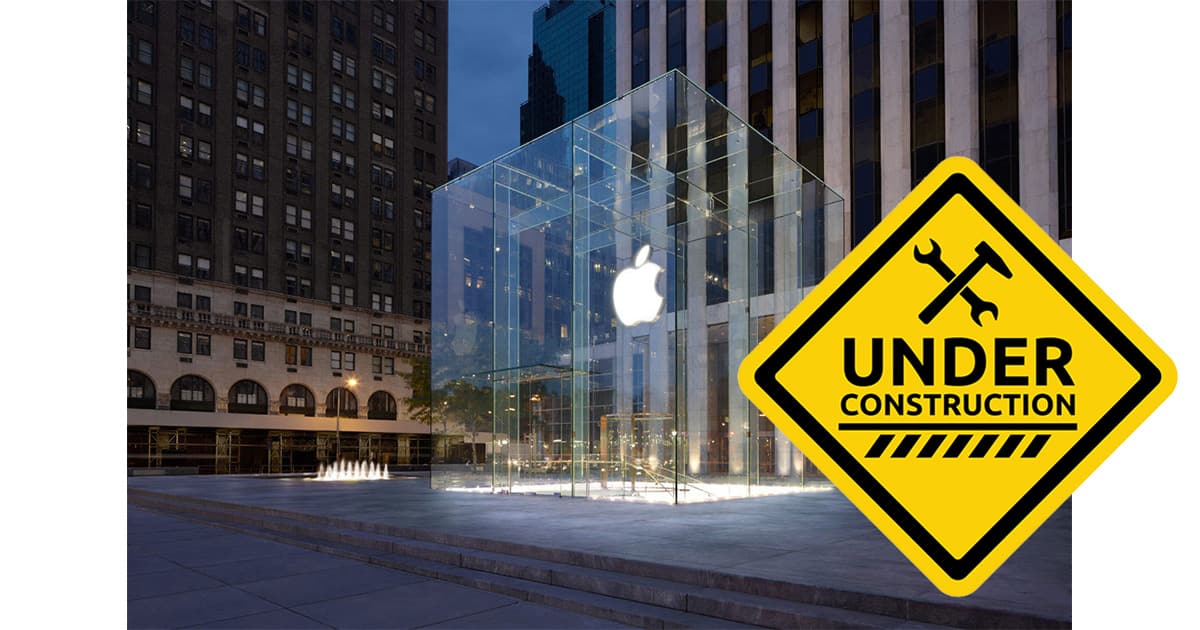 The permit, which you can see on buildzoom, shows Apple was granted a remodeling permit on April 17th for "full removal of glass cubical structure at apple store entrance." That sounds pretty ominous, but it makes sense to dismantle the cube. As Techcrunch noted, the cube covers the easiest and biggest access point into the underground store.
Apple is doubling the store's size, so there's a lot of construction material that needs to come into—and out of—the location before they're done. The project is so big that Apple has temporarily moved the store into a nearby location until the project is complete.
Apple's only comment on the glass cube has been,
We look forward to creating an incredible new Apple Fifth Avenue, where our customers will enjoy new services and experiences in a much larger space. While construction is underway all 800 employees will serve our visitors from around the world at a fully-functional store next door at 767 Fifth Ave, also open 24 hours a day. We'd like to thank our customers and neighbors for their understanding as we complete the renovation.
Since the 5th Avenue store is completely underground Apple needs something to mark the entrance so shoppers can easily find the location. The glass cube is synonymous with the store, so it's a safe bet Apple will put it back up at the end of the renovation project.
What we don't know is if Apple will reassemble the same cube, or put a redesigned version in its place. Apple replaced the glass cube once already in 2011, streamlining the look by using 15 massive glass panels instead of 90 smaller ones.
There could be plans to build an even more impressive cube to go along with the store expansion, but for now Apple isn't saying. Still, the cube structure is the single most recognizable feature of the 5th Avenue store. It'll be there when the store reopens, but it may be even cooler than before.