Apple released the first 24-inch iMac in 2021, and it has since become a favorite for Mac users. In fact, Apple claims that the 24-inch iMac is the "world's best-selling all-in-one" and after two years, it has finally got an update featuring the brand-new M3 chip. Keep reading to find out all you need to know about the new 24-inch iMac.
Powered by M3: The Next Generation of Performance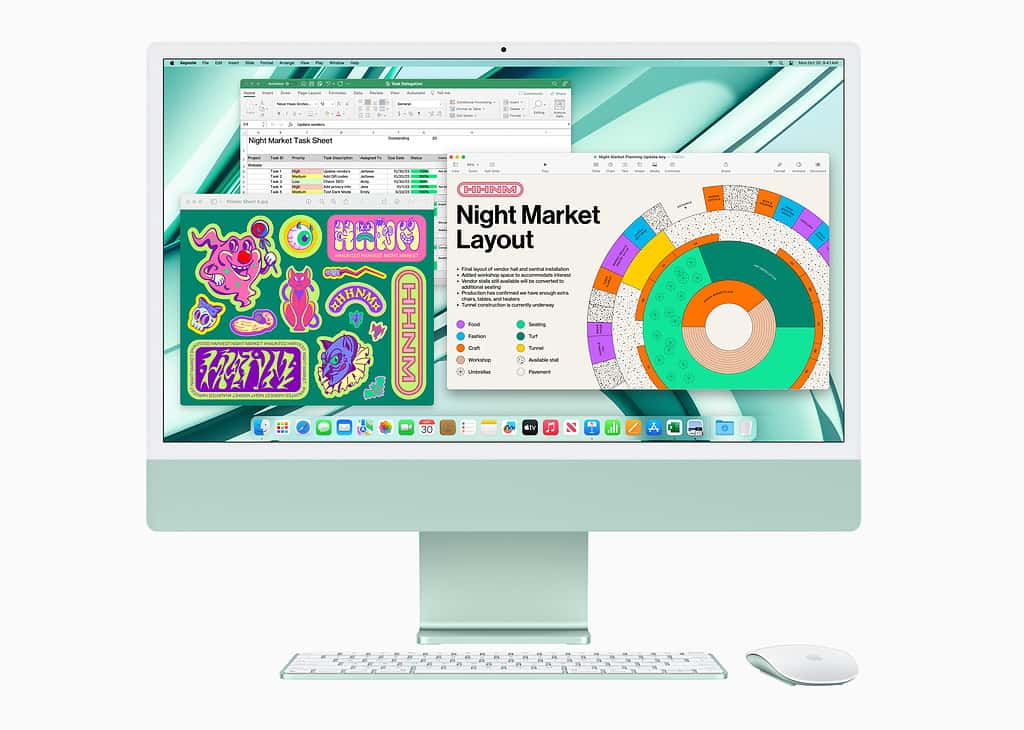 Diving into the heart of the new 24-inch iMac, what really steals the show is its remarkable leap in processing power. Apple skipped the M2 chip, and this iMac will come with the new and powerful M3 chip, Apple's most powerful chip yet, announced at the Scary-fast event.
The M3 chip truly transforms the iMac experience, offering an 8-core CPU, up to a 10-core GPU, and support for up to 24GB of unified memory. Whether you're multitasking, gaming, or diving into creative passions, you'll feel the incredible power and speed of the M3.
The chip also brings hardware-accelerated mesh shading and ray tracing for realistic and improved gaming and 3D design. This means you get incredibly realistic lighting, shadows, and reflections in your graphics, taking visual fidelity to a whole new level.
Additionally, the iMac has a 16-core Neural Engine for advanced machine learning and a powerful media engine for exceptional video performance.
Same Design, Better Display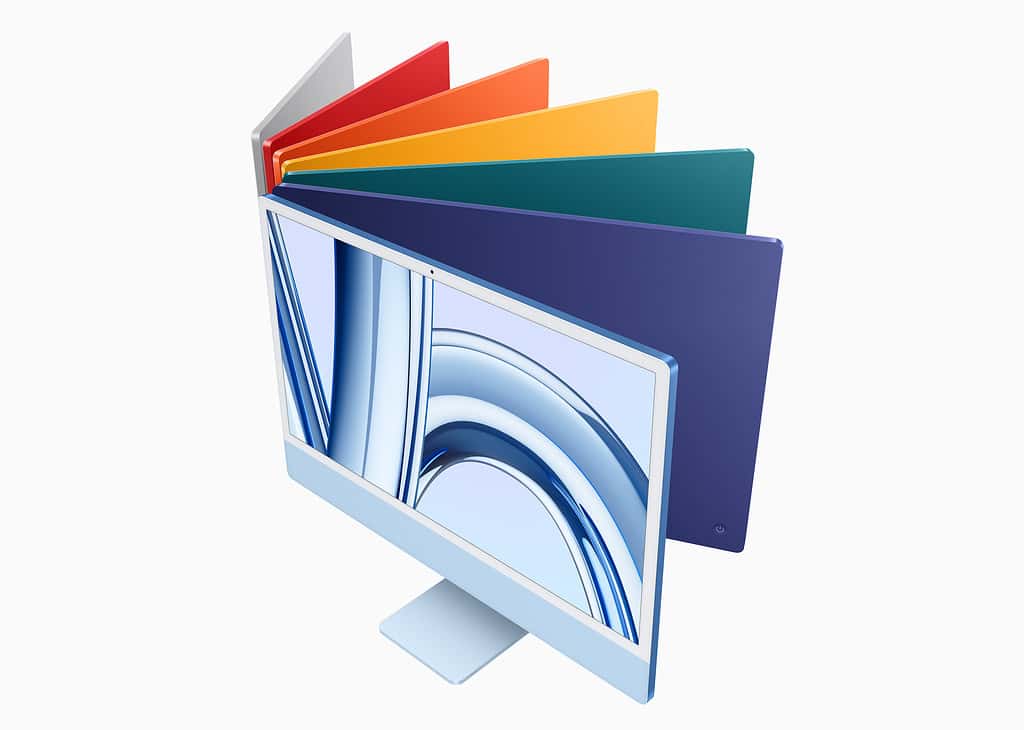 The world's best all-in-one has really gotten better, boasting up to twice the performance of its predecessor, and is still housed within the same stunningly slim design and featuring a breathtaking 4.5K Retina display.
The display is packed with 11.3 million pixels and offers a brightness level of 500 nits. It can even handle up to 12 streams of 4K video playback, which is three times more than its predecessor. The iMac also incorporates a 1080p FaceTime camera and a six-speaker system that supports Spatial Audio and Dolby Atmos for an immersive audio experience.
Also announced with its release, are some cool features that come with the integration of the iPhone with your iMac. For instance, you can send, receive messages, and even answer phone calls from your Mac. Or you can try scanning a document with your iPhone and watch it appear immediately on your Mac screen.
Should You buy the M3 iMac?
If you're a fan of the 24-inch M1 iMac, it's definitely worth upgrading to the M3 iMac. While Apple has kept the same design and size, there has been a significant boost in performance and a better display. If you're upgrading from an Intel iMac, get ready to experience 4x performance if you're coming from the 21-inch iMac and 2.5x faster performance if you're upgrading from the 27-inch iMac. And if you're just switching to the iMac, you can expect 4x faster performance than the best core-i7 24-inch all-in-one.
The M3 iMac comes in seven colors and costs $1,299 for the base model, which includes an 8-core GPU and CPU. And for an additional $200, you can upgrade to an 8-core GPU, 8GB of memory, and a 256GB SSD. You can place your order now, with availability beginning from November 7.