Rumor mills predicted that Apple would retain the 13-inch MacBook Pro alongside the 14-inch and 16-inch variants. Soon enough, Mark German rubbished the claims. He added that Apple will kill the 13-inch MacBook Pro, which is what Apple exactly did. The 13-inch MacBook Pro was the only Mac with a Touch Bar, and now it is gone. This makes me wonder why Apple ditched the Touch Bar and, most importantly, will it be missed?
Apple's "Feature" Graveyard
I remember how Apple said it took 'courage' to remove the headphone jack on the iPhone 7. Fast forward to today, we are so much used to AirPods that we rarely miss the headphone jack. The Cupertino company is known for retiring features that users liked. The list includes Touch ID, a headphone jack, a wall charger, wireless charger and, more recently, a physical SIM card from US iPhone 15.
Last year, Apple announced that it was pulling the plug off the Touch Bar. Since then, we have yet to see it on any of the updated MacBooks. The feature was first launched in 2016 and aimed to replace the top line of buttons with an interactive small touch screen. It would change depending on the applications that you are currently running.
The Ground Reality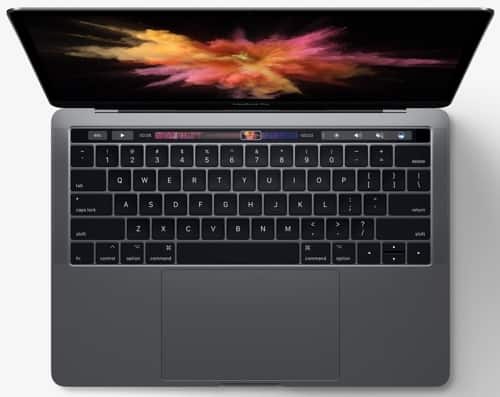 Like others, I was swooned with Touch Bar when it was first released on MacBook Pro. After using my official MacBook Pro for a couple of weeks, I realised the Touch Bar is fundamentally flawed. I had a hard time using the keys and touch controls together. There were times when my hands accidentally landed on the Touch Bar. It caused my webpage to refresh, and my work was not saved. Soon enough, I disabled the Touch Bar or ended up using an external keyboard.
Many people I know share the same woes. Some users were unhappy with the placement. The premise of Touch Bar was to display shortcuts and information unique to each app. However, one had to look downwards and inch closer to understand what was shown on the Touch Bar. Instead of being intuitive, it was downright distracting.
Apple Ignored Touch Bar
Yes, Apple largely ignored Touch Bar. The swanky new feature never got a meaningful update. All Apple did was release a patch once. Since its launch, they never released new Touch Bar features or accessibility options. Apple knows how to market its features. That said, the Touch Bar needed to be highlighted more during keynotes and eventually seemed like it was sidelined. Meanwhile, users complained how it was difficult to use the basic functions such as volume and display brightness on the Touch Bar. Lastly, the touch-sensitive panel lacked the tactile feel offered by the traditional keys.
Bye Bye, Touch Bar
Apple announced that it will discontinue Touch Bar in 2021. However, the Touch Bar didn't go away. In 2022, the 13-inch MacBook Pro M2 arrived with a Touch Bar. With the launch of 16-inch and 14-inch MacBook Pro, Apple has discontinued the Touch Bar completely. If you happen to love the feature, then grab a MacBook Pro M2 right away; they are still on sale.
Will You Miss the Touch Bar on Mac?
Well, I have used it for a short time, and it was an ergonomic nightmare. I love the physical function keys on the Mac. The keys have become better after Apple shifted to a scissor keyboard on Mac. I wish Apple had added a Touch Bar to an external keyboard. Most of our workstation includes an external monitor and keyboard. This makes the feature redundant. Do you miss having a Touch Bar on a Mac? Share your thoughts in the comments below.