Get your Apple Black Friday goodies with a four-day event the company is planning. We should see discounted products, or maybe an extra gift with a purchase.
Apple Black Friday Event
The Apple Shopping Event will be held from November 23 to November 26. Last year the company did something similar, selling Apple Store gift cards worth up to US$150 with the purchase of certain devices.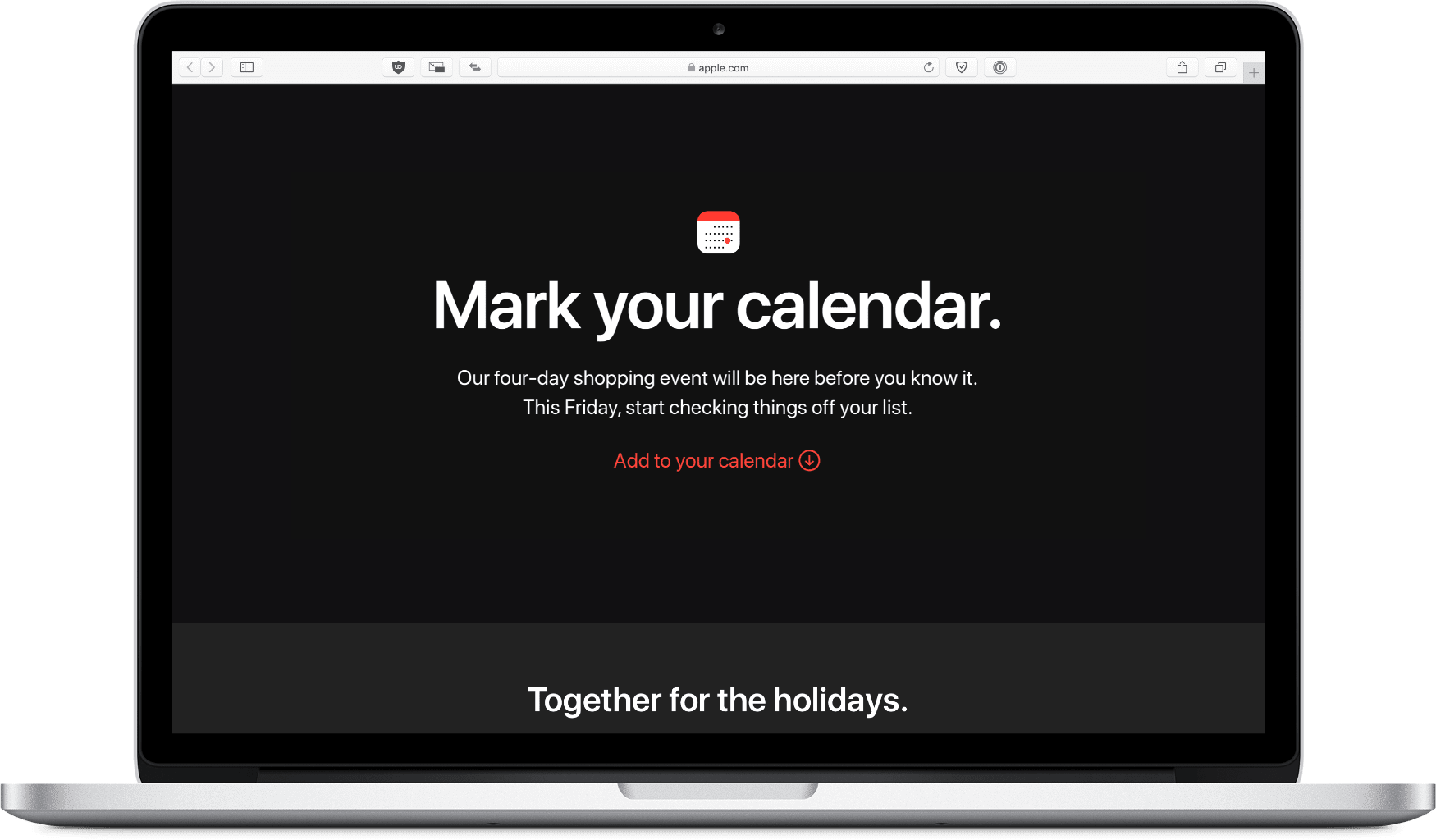 Although Apple's deals aren't usually as good as deals from third-party sellers, it will be worth checking out. You can find the page here, which includes a link to download an iCal file.
[The Mac Observer's 2018 Holiday Gift Guide]
[A Roundup of the Best 2018 Black Friday Tech Deals (Updated)]