Federico Viticci of MacStories created a complex shortcut to let you change app icons, contact icons, icon colors, and more (via MacStories).
Home Screen Icon Creator
Mr. Viticci reverse-engineered the "Add to Home Screen" function that Shortcuts has, and created the Home Screen Icon Creator. It lets you create custom icons and app launchers for anything you want. However, you'll need a Dropbox account and give access to the Shortcuts app.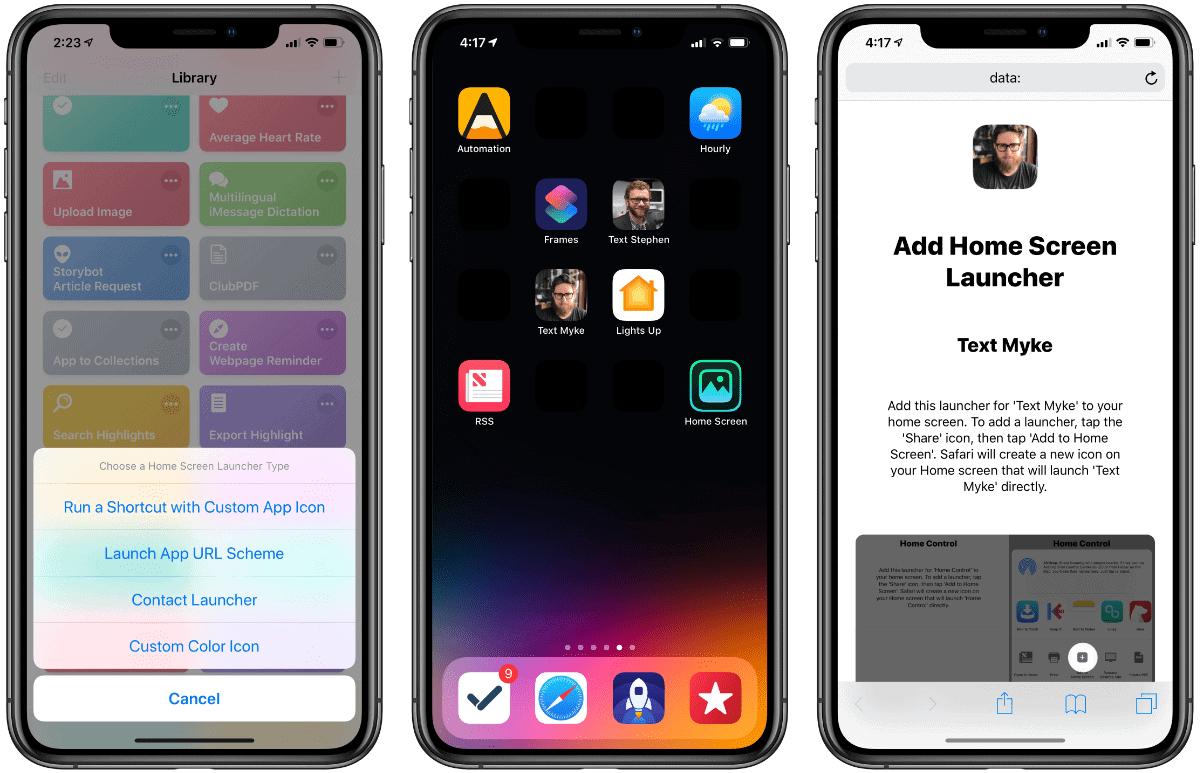 What started as an experiment to understand how one Shortcuts feature worked behind the scenes turned into the most complex custom shortcut I've ever created (it's made of 224 actions). Whether you want to save time launching your favorite app, running a custom shortcut, or getting in touch with a loved one, this shortcut should help you by making it easy to create as many home screen icons as you want.
[Learn to Automate Your iPhone with Apple's Shortcuts Gallery]
[iOS 12: How to Make Your First Shortcut and Add a Siri Command]