Apple's GiveBack program, a rebranding of its trade-in program, now gives you instant Apple credit. When you buy a new device from Apple's website or the Apple Store app, you can use a trade-in to get instant credit.
[How To Sell, Trade In, or Recycle Old Macs or PCs]
Instant Apple Credit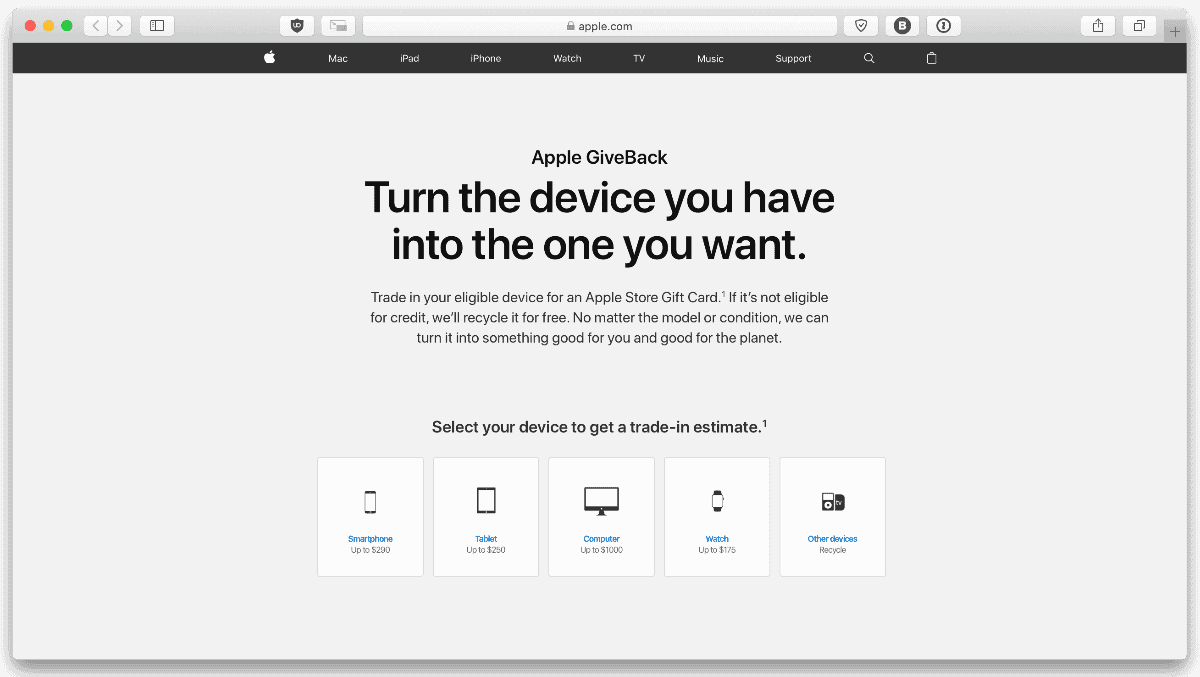 Before this update, when you used the trade-in program, you had to ship your device to Apple, wait for your device to be processed, then you would get a gift card with the device value. The new instant credit makes it much faster to buy the products you want while using your old devices to offset the cost.
You'll see links for Apple GiveBack when you're in the process of selecting a device and checking out. You'll need to have your device's serial number handy. At this time the newest devices in the program are the iPhone 7/7 Plus.