One of the many new features coming to iOS 11 is indoor maps of shopping malls and airports in the Apple Maps app. Now, just as Apple releases the second iOS 11 developer beta, the first of these indoor maps are starting to appear.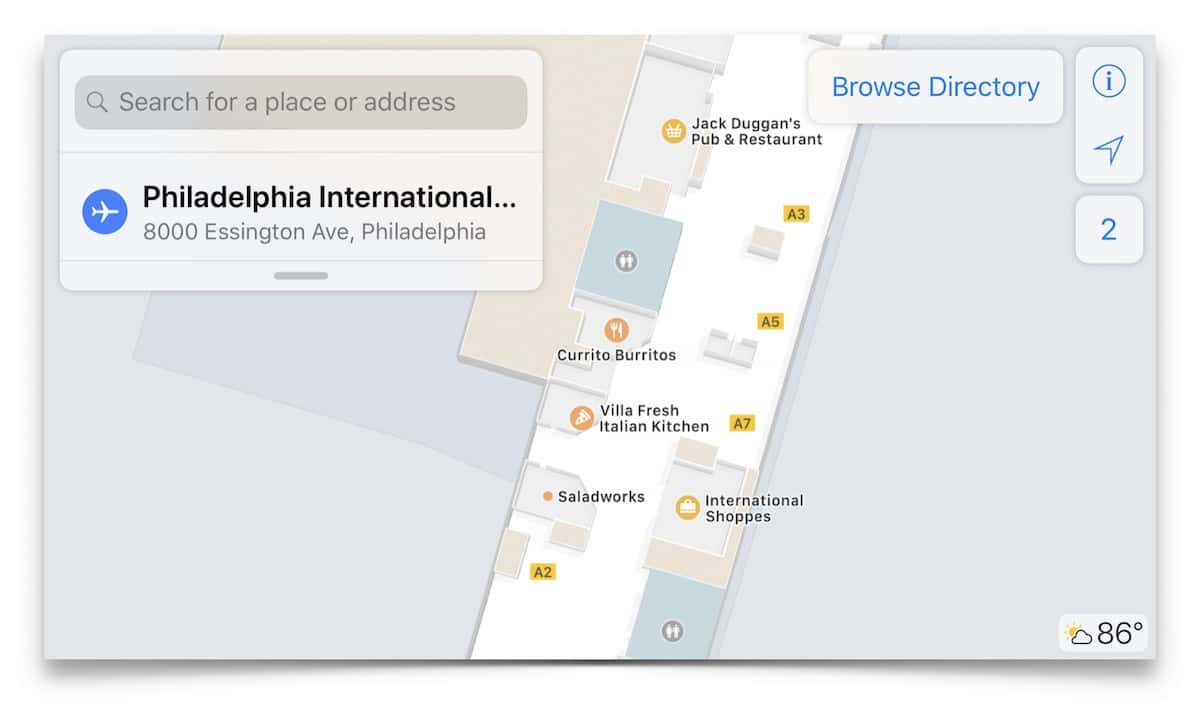 Users running the iOS 11 beta can check out indoor maps of the Philadelphia and San Jose International Airports, as well as the Westfield Valley Fair shopping mall in San Jose, and the Westfield San Francisco Center shopping mall in San Francisco.
Locations supporting indoor maps feature a "Look Inside" badge on their listing in Apple Maps, and the indoor map will also automatically appear if the user continues to zoom in over a supported location. The indoor maps reveal the basic layout of the building and also provide information such as the placement of elevators and security checkpoints at airports, or restrooms in shopping malls. Businesses located inside the buildings will also be linked to their Yelp page for interior photos and customer reviews.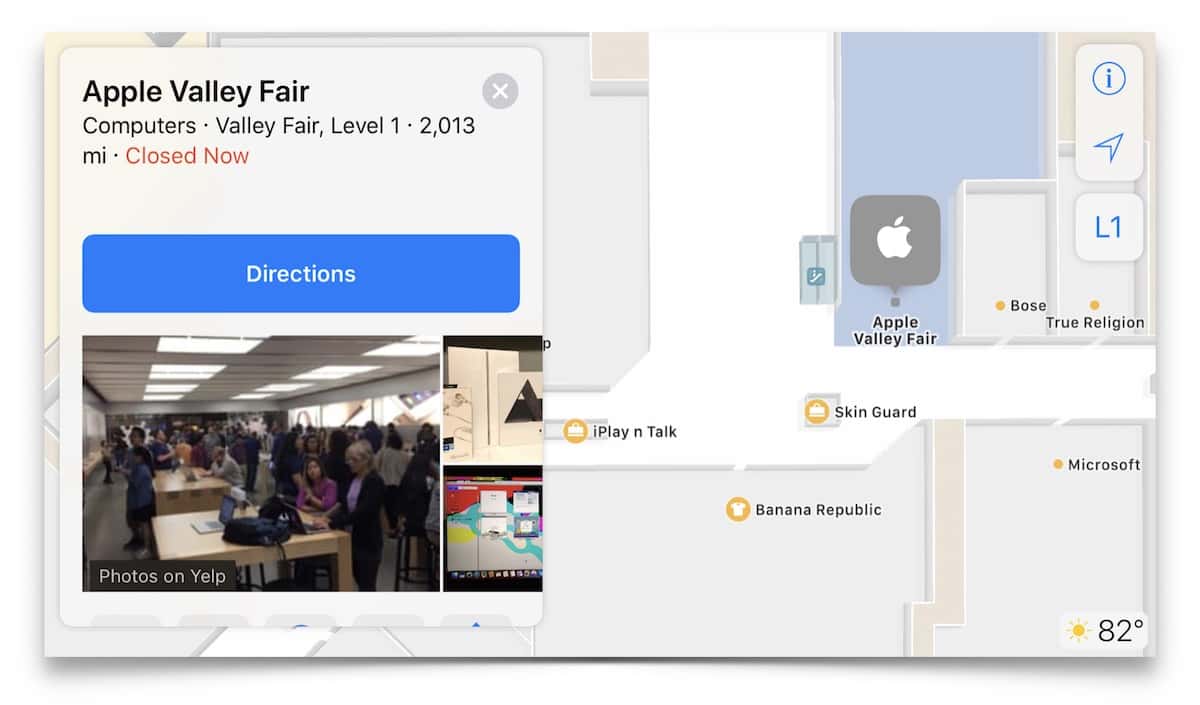 Multi-level buildings display a button that can be used to switch floors, and users can search within a supported location to locate their destination and see their relative position.
Although only a few locations currently support indoor maps during the beta period, it will still be quite limited even when iOS 11 launches to the public this fall. Apple stated during its WWDC 2017 keynote that only select airports and malls in major cities (Amsterdam, Berlin, Boston, Chicago, London, LA, Miami, New York, Philadelphia, San Francisco, Tokyo, Toronto, and Washington, D.C.) will receive the feature at first. While Apple will undoubtedly add more locations over time, it may need to wait quite a bit before indoor maps come to your local mall.
Google Maps, which Apple controversially replaced as the default maps application for iOS  in 2012, has also been working on indoor maps for several years and offers the feature in many locations worldwide.