Some people might think this is a no-brainer, but I'm sure there are others baffled by how to tell Apple Pay which of their cards to use. Apple's payment service defaults to a particular credit or debit card, and there isn't an obvious way to change that. For those of you who sometimes want to tell Apple Pay to use a different card, here's what you need to do.
Swiping to Tell Apple Pay Which Card to Use
It's all in the swipe. You can't really tell from the Apple Pay interface, but you can swipe your default card down before you put your iPhone up to the reader. Once you've swiped down, you'll see your other credit and debit cards, as well as your passes, available to you.
Tap on the card you want to use, and it will pop up into place with a "Touch to Pay" icon. From there, you just have to authorize the payment through Touch ID, then hold your iPhone up to the card creader.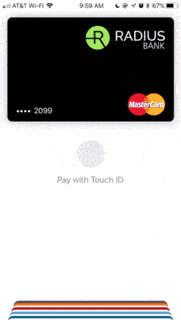 For the life of me, I can't figure out why we can't just swipe from right to left between our Apple Pay credit and debit cards. Instead, we have to swipe down to show all of our cards, then pick the right one. This almost feels like a workaround, rather than the elegant solutions Apple usually provides us.
Changing Apple Pay to Use a Different Card All the Time
Of course, perhaps you want to change the default card used by Apple Pay. If so, you'll need to visit Settings > Wallet & Apple Pay and scroll down until you see Default Card. Tap on that, and you can easily change your primary Apple Pay credit or debit card.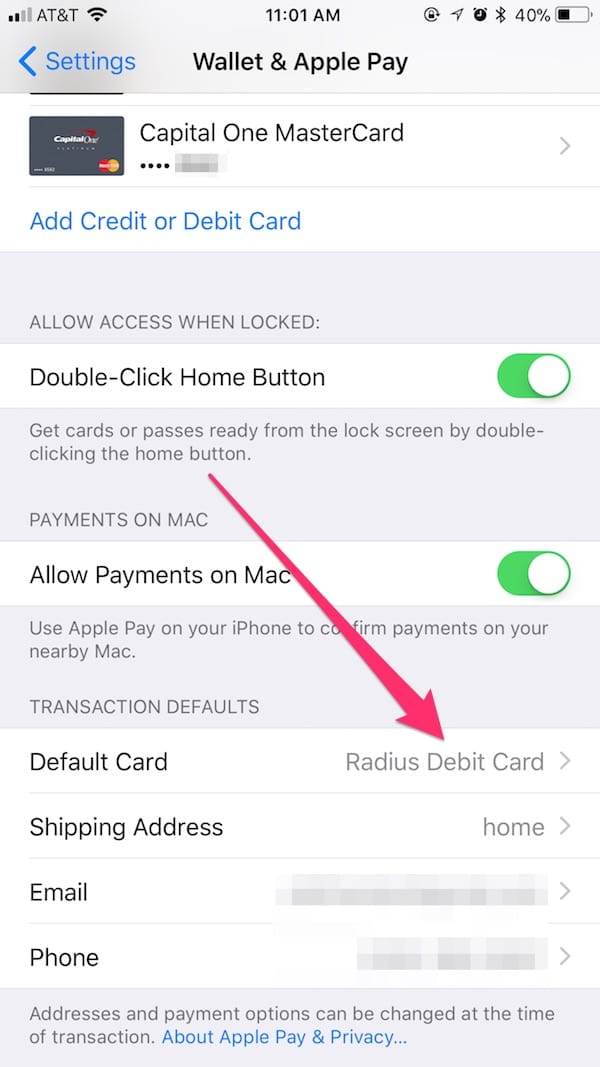 It's a shame there isn't an easy way to tell Apple Pay to use a different card on a one-time basis, but at least now you know that it's possible. You also know how to do it.