Apple announced Monday that magazines and premium subscriptions are coming to Apple News. It has called the upgraded service Apple News+. It will cost $9.99 a month.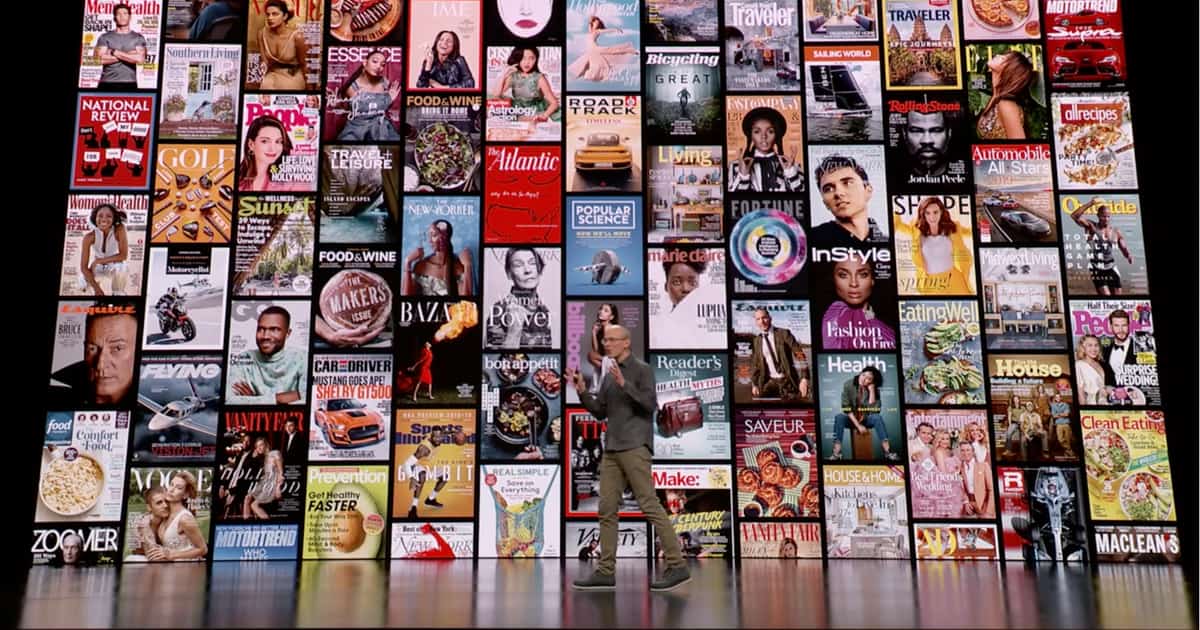 300 Magazines in One Service
Apple Vice President of Applications Roger Rosner announced that 300 magazines will be available on the service. (He opened by mistakenly saying there would be 3000 magazines in the service.) Premium news services available will include the Wall Street Journal, the LA Times, and the Skimm.
Mr. Rosner said that to subscribe to all the outlets available In Apple News+ would cost over $8000 a year. The new service will cost $9.99. It can also be shared for free amongst family members. It will be available in the U.S. and Canada from today, and will come to Australia and the UK in the fall.
Photography and Magazine Design
Apple focussed a lot on the design of the application. In particular, it wanted to make sure that magazine photography were well displayed on Apple devices.
Designer Wyatt Mitchell, who has previously worked in senior design roles on magazines including Wired and the New York, demonstrated the new app. He showed that magazines will have animated 'live covers'. Articles across the different publications will be curated and recommended to users by human editors.