If your old iPhone doesn't feel as snappy as it used to it's probably because Apple is intentionally slowing it down. There's a good reason for that, and it isn't to trick you into buying a new iPhone.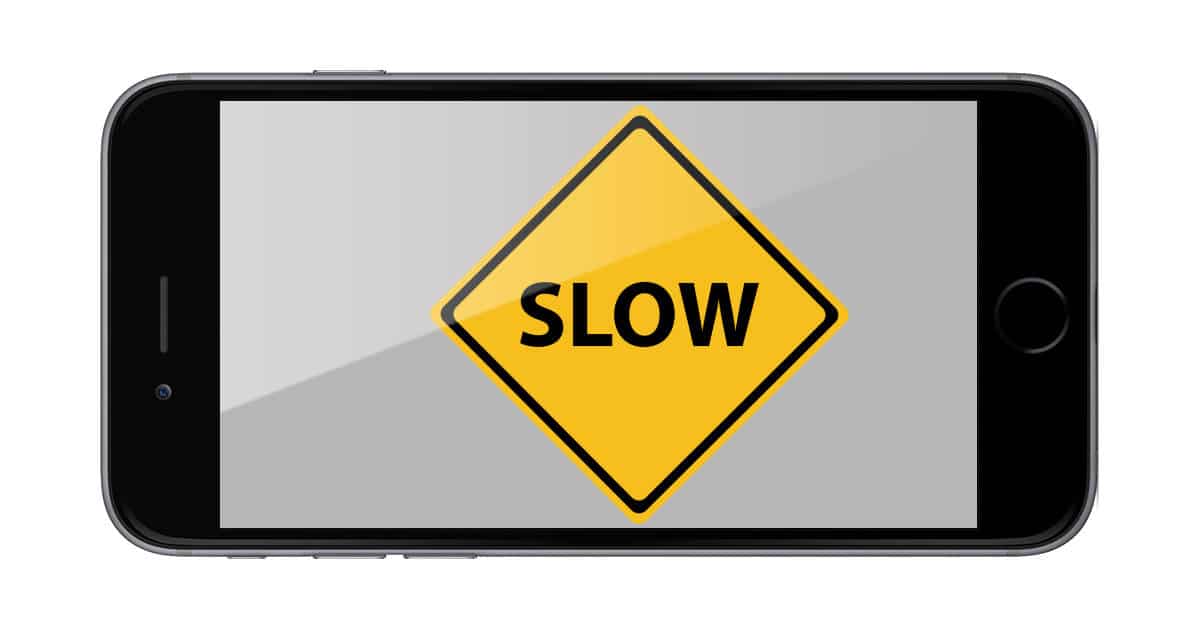 The reason, Apple says, is to prevent iPhones with older batteries from randomly shutting down. Apple said in a statement to TechCrunch,
Our goal is to deliver the best experience for customers, which includes overall performance and prolonging the life of their devices. Lithium-ion batteries become less capable of supplying peak current demands when in cold conditions, have a low battery charge or as they age over time, which can result in the device unexpectedly shutting down to protect its electronic components.
Specifically, this applies to the iPhone 6, iPhone 6s, and iPhone SE running iOS 10.2.1 or newer, and iPhone 7 running iOS 11.2. Since iOS 10.2.1 was released in January 2017, the intentional performance degradation wasn't happening before that.
Apple's statement comes in response to a wave of complaints on Reddit about older iPhones being "throttled," or intentionally slowed down. Those complaints were followed up by John Poole from Primate Labs posting benchmarks showing a lower than expected performance on iPhones with older batteries.
Turns out those processor power peaks put too much of a strain on older batteries that no longer hold a full charge and the iPhones were shutting off. Apple's fix for the problem was to distribute the power demand over multiple processor cycles to reduce the battery strain. The end result is that iPhones with older batteries don't randomly shut off, but they do run a little slower.
Apple could've been more open about what was happening instead of letting this turn into a Reddit frenzy. That said, some people would assume Apple made up a plausible excuse to cover how it's trying to trick people into buying new iPhones.
The reality is it would be incredibly stupid for Apple to throttle performance on older iPhones to trick people into buying this year's model. That's the kind of deceptive practice that lands a company in the middle of a Federal investigation along with a bucket full of lawsuits.
Demanding Apple give us a setting so we can choose if performance degrades as the battery ages isn't a good idea—although plenty of iPhone owners would love that option. Preventing the processor power peaks is about more than avoiding random shutdowns. It also helps prevent damage to other components along with minimizing additional battery strain.
So yes, Apple is reducing performance on some iPhones, but not because they're old; it's because their battery is worn out.
[Updated with additional information about which iPhone models are affected]