The livestream of Apple's 'It's Show Time' event has already been turned on, hours before it actually starts. The video shows inside the Steve Jobs Theater, and gives a hint at what may be in store.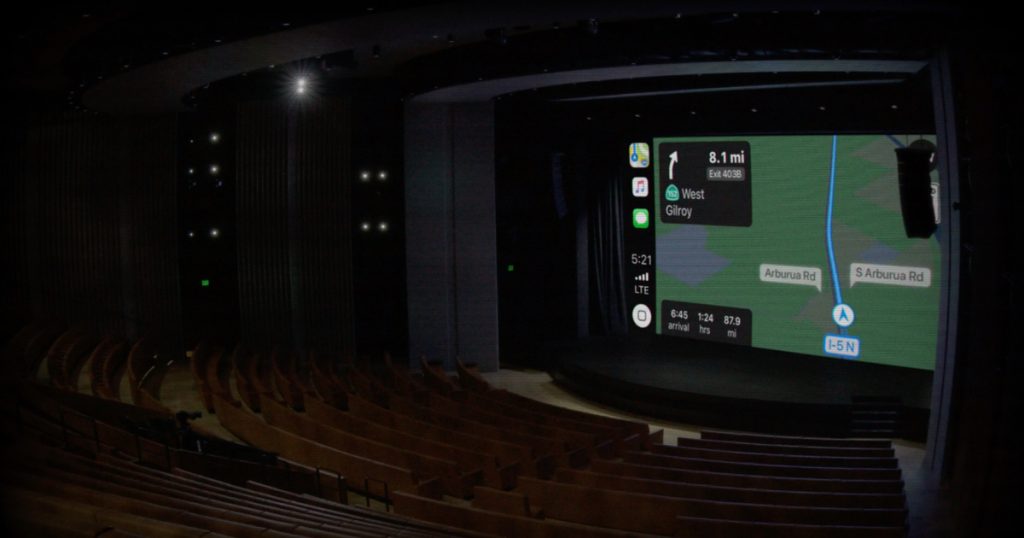 Movie Stars and…Maps?
When I turned the livestream on around midday day UK time, the camera was panning around an empty auditorium. On the screen was Apple Maps. It even announced some directions at one point. We've heard no rumors that maps is going to be getting an upgrade. However, it's not impossible that could happen, given we're expecting a software and services focussed event.
At another point Captain America's Chris Evans has appeared on the screen (via Cult of Mac). The image showed him making an incoming call. Mr. Evans will appear alongside Downton Abbey's Michelle Dockery and It actor Jaeden Martell in Apple's remake of Defending Jacob.
The event will take place today at 10am Pacific Time. As well as the website, the stream is available on Apple TV and Twitter.