A new study claims that AT&T's fake 5G E network could in fact be slower than existing 4G networks.
[How and When Apple Will Deliver 5G Wireless on its iPhones]
Network Study
The study—conducted by OpenSignal—found that the fake 5G had similar speeds to LTE and was a hair slower than 4G services from Verizon and T-Mobile.
Analyzing Opensignal's data shows that AT&T users with 5G E-capable smartphones receive a better experience than AT&T users with less capable smartphone models, for example those with an LTE Categorybelow 16. But AT&T users with a 5G E-capable smartphone receive similar speeds to users on other carriers with the same smartphone models that AT&T calls 5G E. The 5G E speeds which AT&T users experience are very much typical 4G speeds and not the step-change improvement which 5G promises.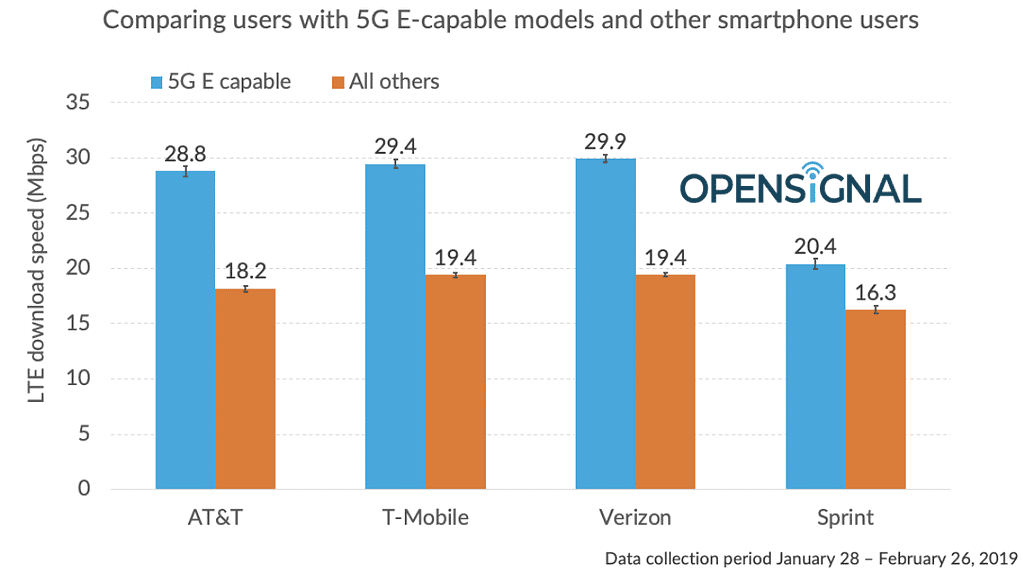 AT&T denies the claims, and told Engadget that the study's methodology was flawed:
Speed test data purporting to show the 'real-world experience of 5G Evolution' without verifying the capable devices were tested in a 5G Evolution coverage area as shown by the indicator does not accurately represent the 5G Evolution user experience.