Aramark and the Cleveland Cavaliers teamed up with Apple's Business Chat to let fans order drinks from their seats in the Quicken Loans arena (via TechCrunch).
[iOS Business Chat Expands to 30 Companies Worldwide]
Aramark Business Chat
There is a QR code on the back of every seat. Scan it with your iPhone camera app and it will open Messages with a prompt saying, "Hit send to start your order." Aramark's Brew2You chatbot will handle the order and ask for your seat number. Once you pay with Apple Pay your drinks will be delivered to you.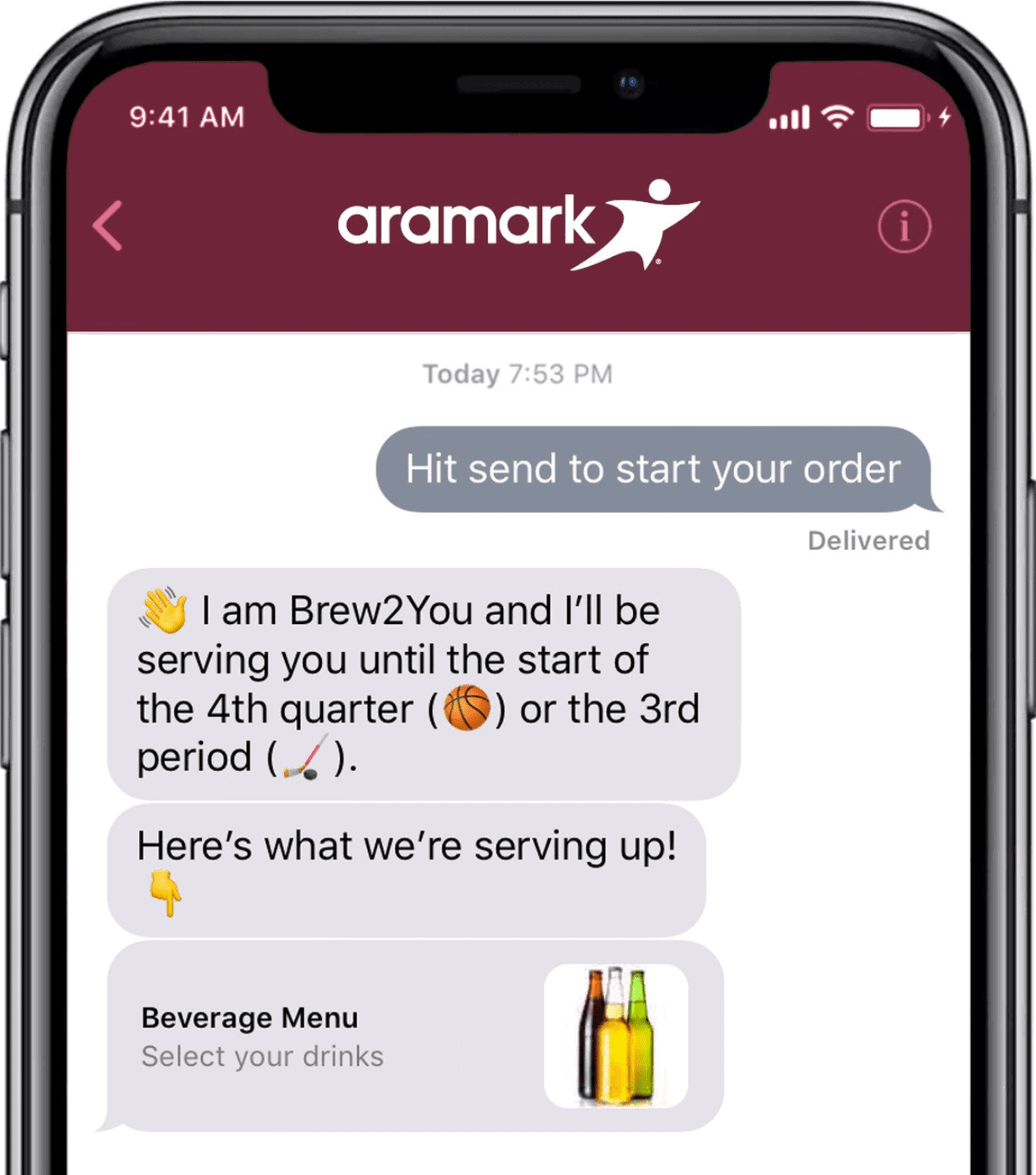 Kevin Kearney, district manager for Aramark's Sports and Entertainment division said:
The integration of Apple Business Chat with the ordering process is not only fan-friendly and easily accessible, it's reflective of fans' changing expectations and behaviors and we're looking forward to Cavs and Monsters (Cleveland's AHL affiliate) fans giving it a try.
[iOS 11.3: How to Sign Your Business Up For iOS Business Chat]