Apple released GarageBand 10.3 for the Mac on Thursday with free Artist Lessons. The update for the music creation and editing app also includes new loops and new drummers.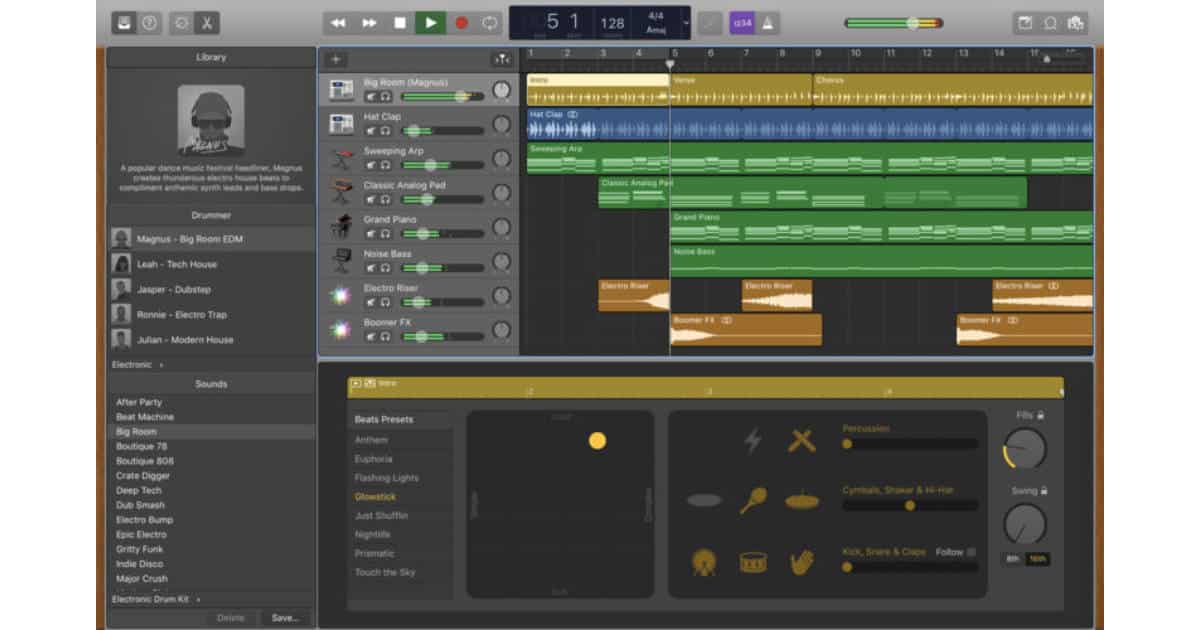 Artist Lessons are videos GarageBand users can watch and follow along with to learn how to play musical instruments. The lessons are taught by music industry professionals such as John Legend, Sarah McLauchlan, John Fogerty, and Sting. They previously cost US$4.99 each, but now are available for free and available in 150 countries.
Along with new loops, GarageBand 10.3 includes new drummers with roots and jazz-influenced brush styles.
GarageBand is a free download at Apple's Mac App Store, and the version 10.3 update is free, too.