If you're a registered Apple Developer Program member and want to go to this year's Worldwide Developer Conference in San Jose, today is the day to toss your name into the ticket lottery. Apple is opening the ticket lottery at 10 AM pacific time, and it's the only way to get a conference ticket.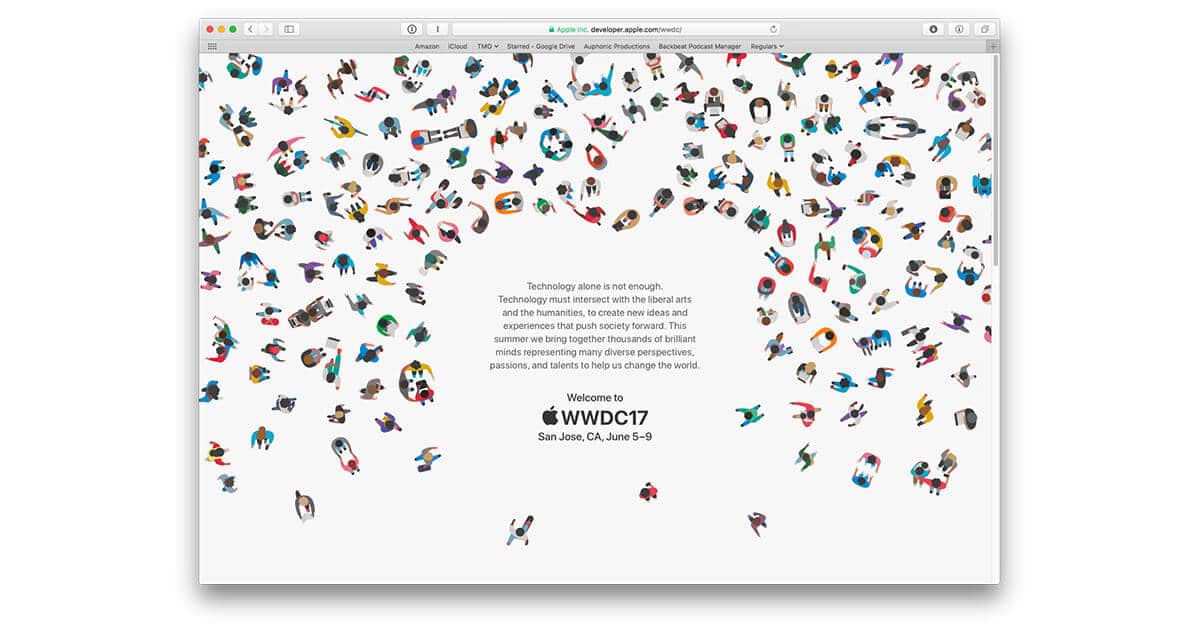 WWDC is Apple's annual event that brings macOS and iOS developers together with the company's own engineers. The multi-day event typically gives us a first look at the next versions of iOS, macOS, watchOS, and tvOS.
Apple caps attendance and uses a ticket lottery to make the process of getting a conference pass more fair. To qualify for a conference pass you need to have been registered with the developer program no later than 5:30 AM pacific time on February 16th, 2017.
To sign up for the chance to get a WWDC ticket, head over to Apple's developer website after 10 AM pacific time today. If you're lucky enough to score a pass Apple will charge your credit card US$1,599 and you can't get a refund if you decide not to go.