Apple's annual Worldwide Developer Conference will run from June 5th through June 9th this year, and is getting a change of venue. For 2017, WWDC will be held at the McEnery Convention Center in San Jose instead of Moscone West in San Francisco.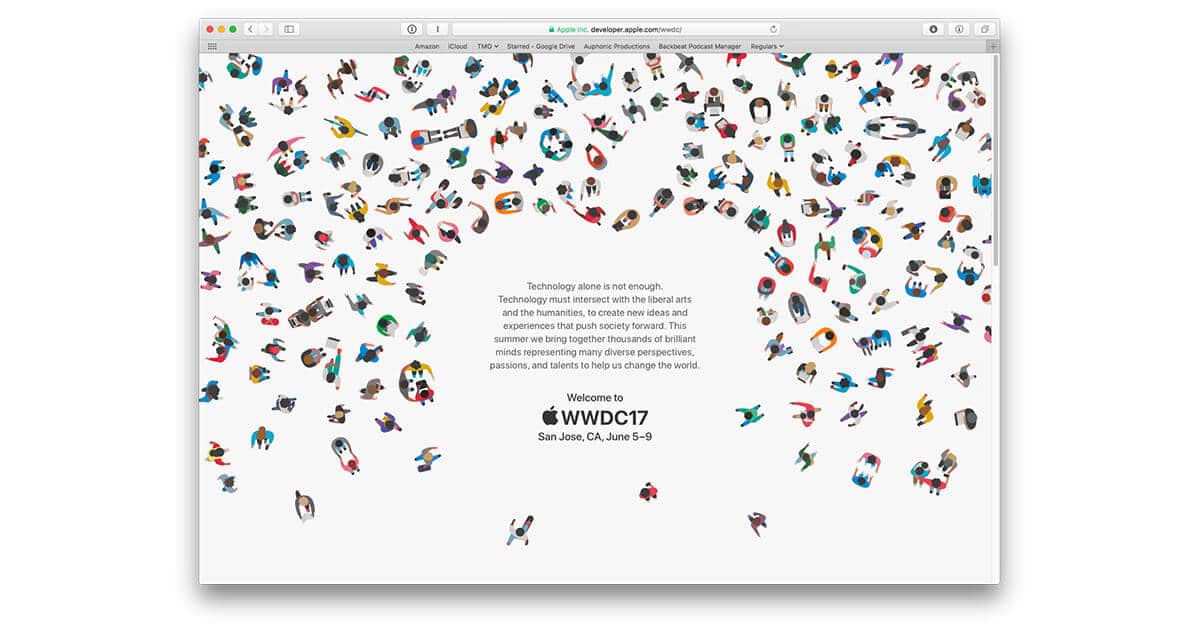 WWDC is Apple's own conference where iOS and macOS developers get a glimpse at the company's roadmap for the year, and get face time with the engineers creating Apple's operating systems and other software. Apple typically uses WWDC to show off previews of the next iOS and macOS versions.
This year, Apple will most likely show off iOS 11 and macOS 10.13, watchOS 4, and tvOS 11. Apple occasionally announces new hardware at WWDC, but so far there isn't any strong indication that will happen this year.
WWDC's Big Move
Apple has hosted WWDC at the Moscone West Convention Center in San Francisco since 2003. The conference isn't, however, a stranger to San Jose. Apple hosted the event at the San Jose Convention Center from 1988 when it started up through 2002.
To get tickets you'll need to be a registered Apple Developer Program and Apple Developer Enterprise Program member as of February 16, 2017, by 5:30 AM pacific time. That means if you aren't already in Apple's developer programs, you don't qualify for a conference pass.
Ticket sales for the 2017 WWDC start on March 27 at 10 AM pacific time. Like previous years, Apple will issue tickets through a lottery system.