The first of what claims to be an actual iPhone 8 schematic hit the web on Thursday showing a super-slim bezel for the display, and a Touch ID sensor on the back of the phone. Assuming the rendering is legit, the iPhone 8 will look a lot like Samsung's Galaxy S8 smartphone.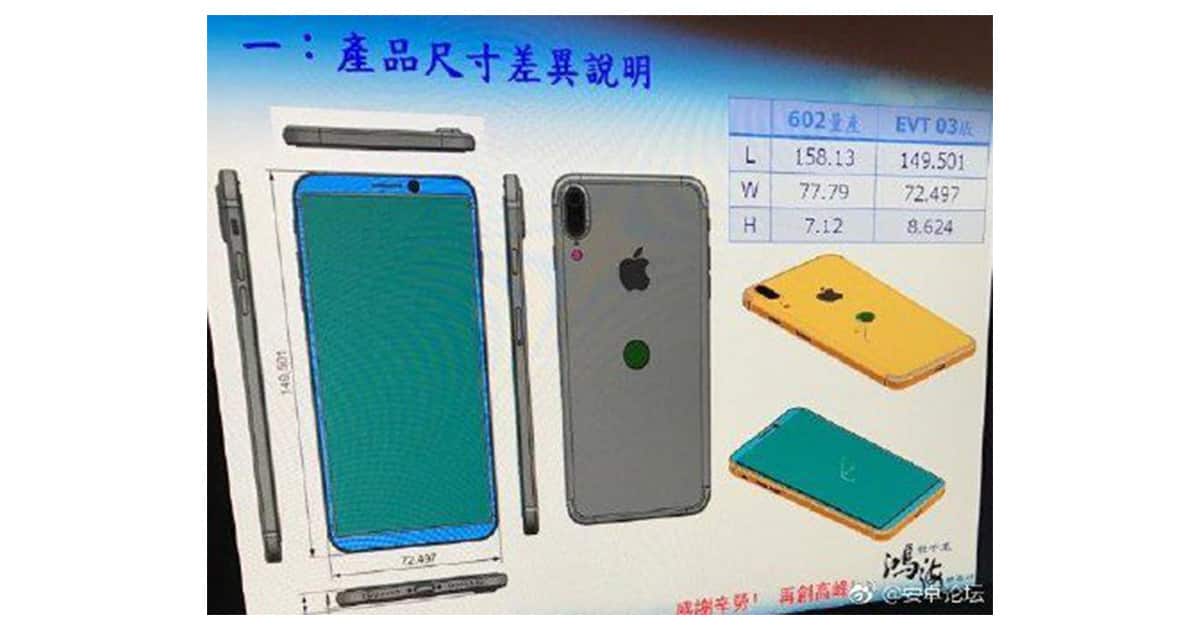 The image showed up on the Chinese social network site Weibo and is supposed to have come from inside Foxconn, which is Apple's iPhone production partner. The rendering shows an iPhone with dimensions similar to the iPhone 7, but with a much larger display. The phone also has stacked rear-facing cameras instead of horizontal, and the Touch ID sensor is centered on the phone's back below the Apple logo.
The rendering is tagged as EVT 03, which means it's the third revision of the Engineering Validation Test. That means it's most likely from a design that's still in flux, so it may not be the version that lands on store shelves this fall.
Reports prior to this rendering leaking claim Apple's iPhone 8 will sport a body size similar to the iPhone 7 with a larger screen with curved edges and no side bezel. The Touch ID button will be embedded in the display glass, plus the phone will support wireless charging, and include a 3D sensing front-facing camera.
That generally fits with the screenshot we're seeing from Weibo. It's possible this is a design variation Apple has ready to go if it can't get the embedded display Touch Id sensor working.
It's also possible this is a complete fake and isn't a shot from inside Foxconn's factory. We'll be able to get a better idea what the iPhone 8 will really look like once component photos start leaking.
iPhone 7 schematics were leaking about this time last year, so today's shot is right on schedule. The usual blurry photos showing the phone's body and other components should be coming soon. Still, we're a little skeptical that this is the final design for the iPhone 8.
[Thanks to 9to5 Mac for the heads up]