Have you ever wanted to text an art museum to discover works of art you might not know about? Now you can, with an SMS chatbot created by the San Francisco Museum of Modern Art (SFMOMA). The service is called Send Me SFMOMA, and its purpose is to connect people with art.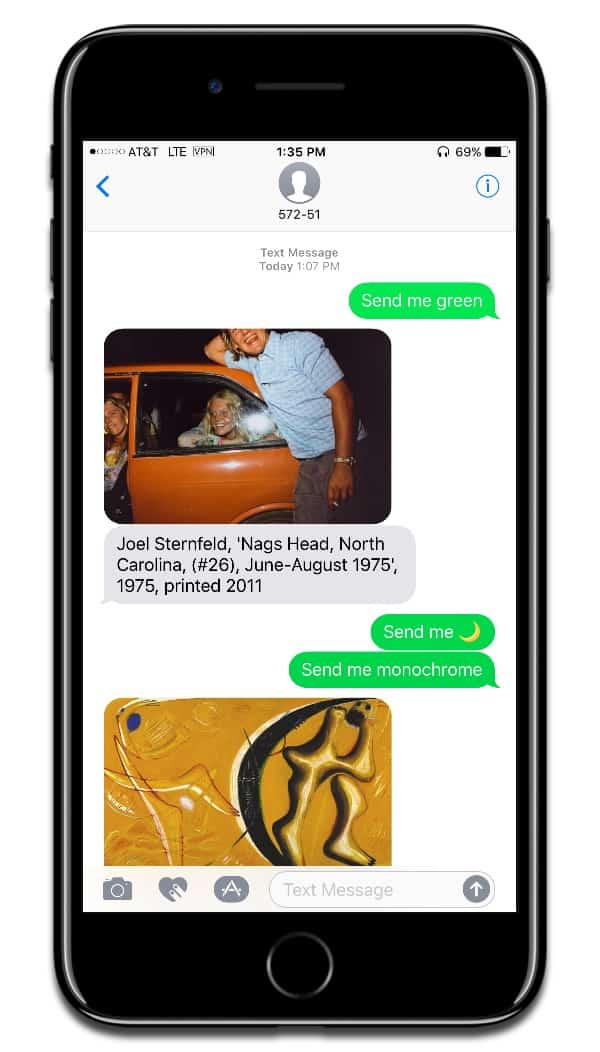 Storage & Galleries
SFMOMA's creative technologist Jay Mollica wrote a blog post discussing the chatbot, saying that the service is meant to solve the problem that many museums face: only a tiny portion of huge collections are ever seen by people at any given time. For example, SFMOMA as 34,678 artworks in its collection, but with limited space it can only show 5% of the art at a time.
If you were to walk past each artwork currently on view, you would walk almost seven miles. To show the museum's entire collection at once would require the construction of another seventeen SFMOMAs and you would need to walk the equivalent of 121.3 miles to see each piece.
Send Me SFMOMA
To change this, Send Me SFMOMA can send you all of its art, whether in storage or currently in view. Text the number 572-51 and say "send me a landscape" or "send me purple" and the service will send you a corresponding artwork. You won't get all of the landscapes, or all purple artworks, you'll get one randomly chosen for you.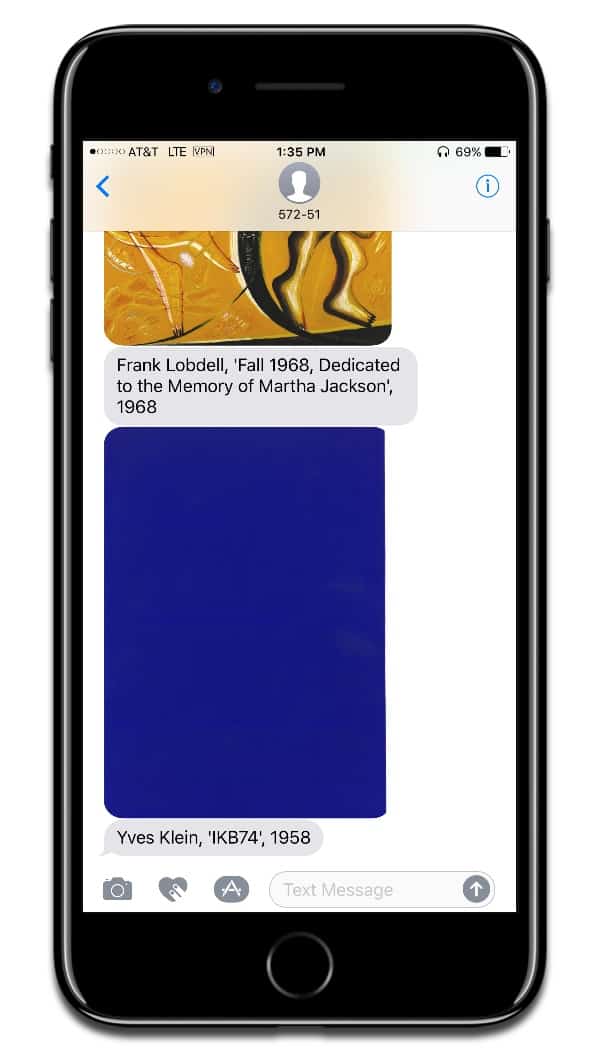 You can also use emojis, like the moon one I used in the first example. It's interesting that it didn't necessarily send me an artwork featuring the moon itself, but a moon-like shape. Jay Mollica explains that the words or emojis used trigger a query to the SFMOMA collection API. An algorithm searches through the digitized collection and its metadata, and selects an artwork that fits your query.