CHICAGO – Apple opened up its newest retail store Friday, Apple Michigan Ave in downtown Chicago. Billed as the "first of a new generation" of stores, Apple Michigan Ave is unlike any Apple Store we've seen before.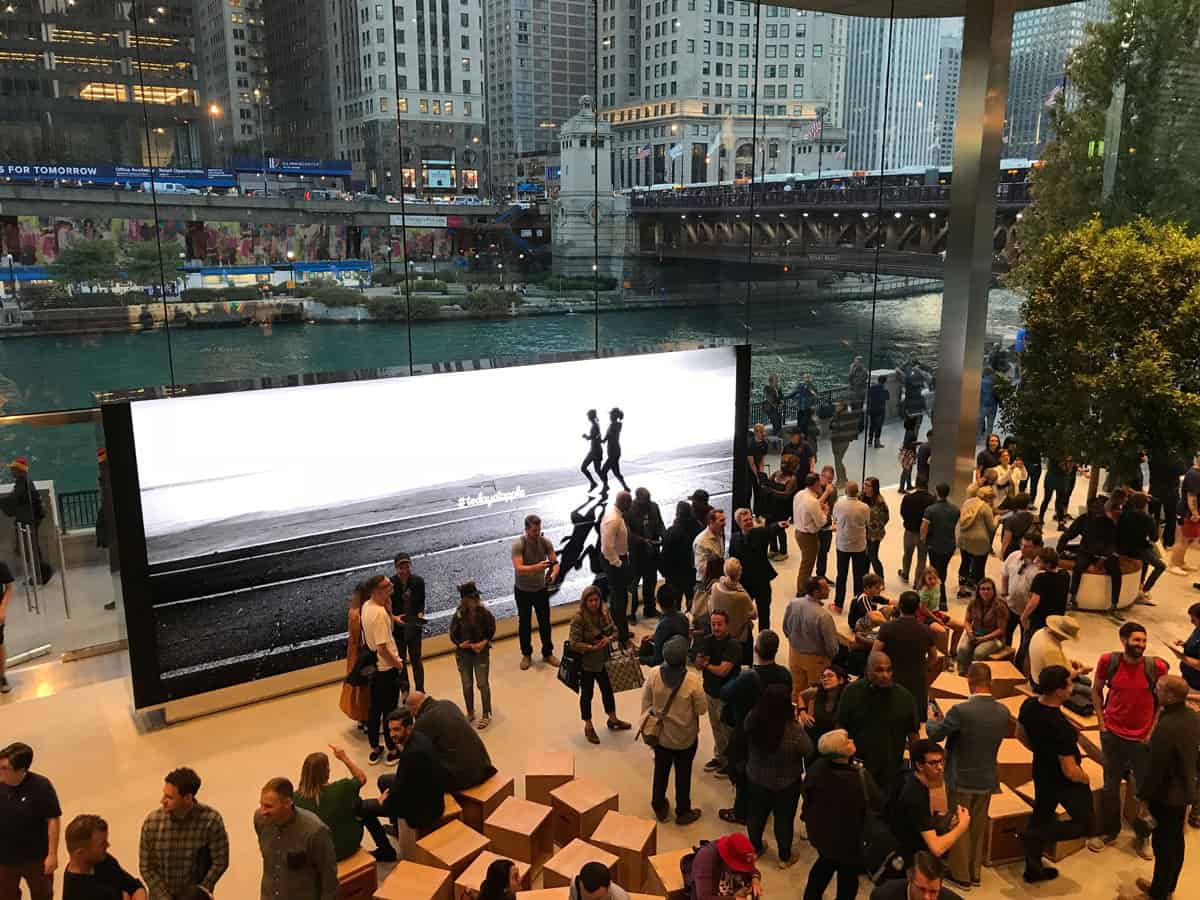 The building is all glass, save for the carbon fiber roof, and is surrounded by Chicago skyscrapers. Behind the store is the Chicago Tribune.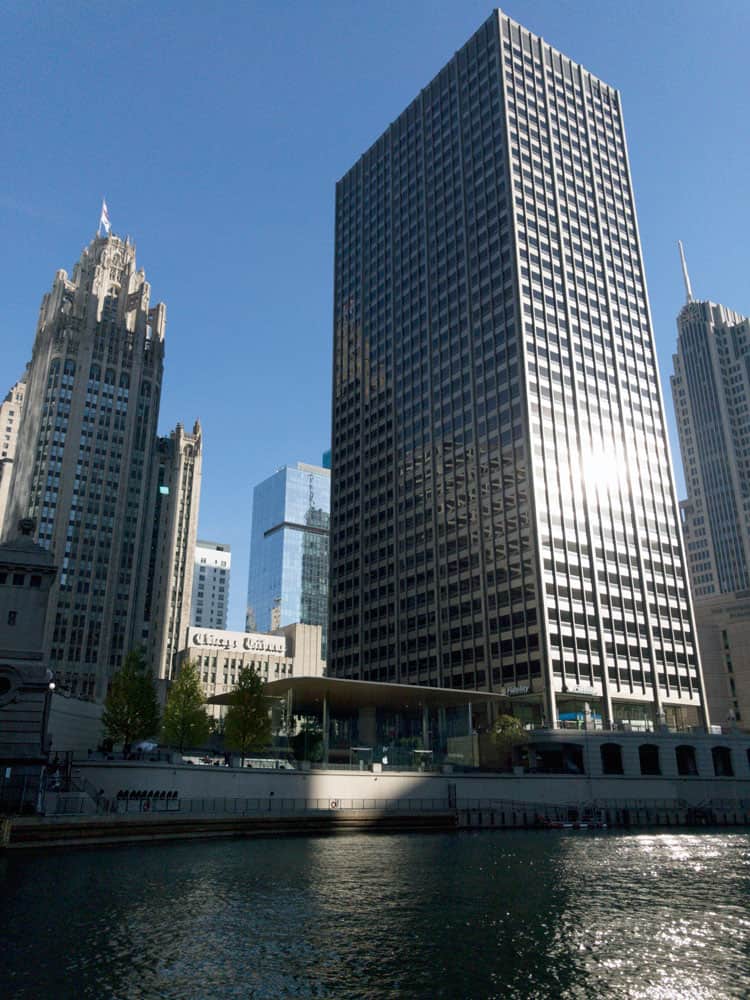 Apple senior vice president Jony Ive said, "Apple Michigan Avenue is about removing boundaries between inside and outside, reviving important urban connections within the city." The photo below was taken behind the store before its 5:00 PM CDT opening, and shows just how far Apple was willing to go to achieve that goal.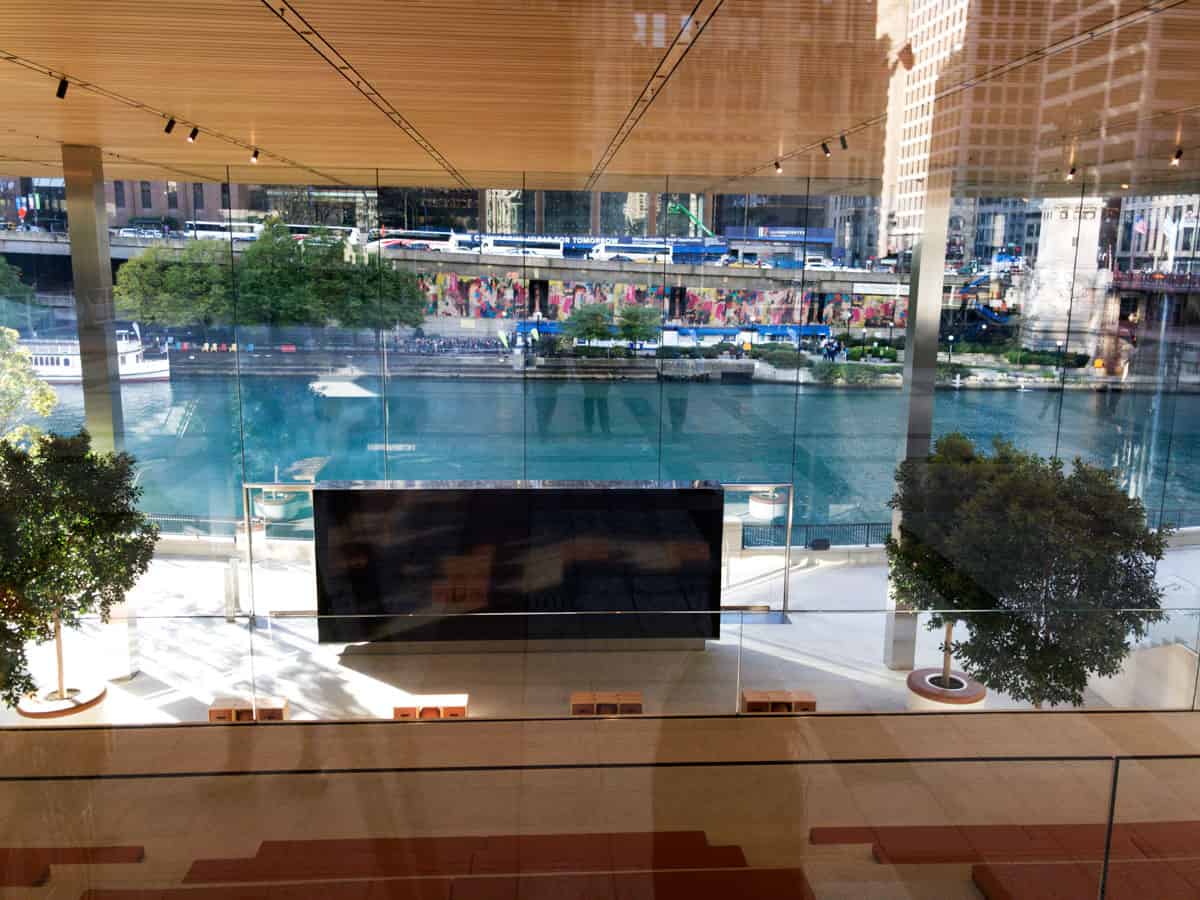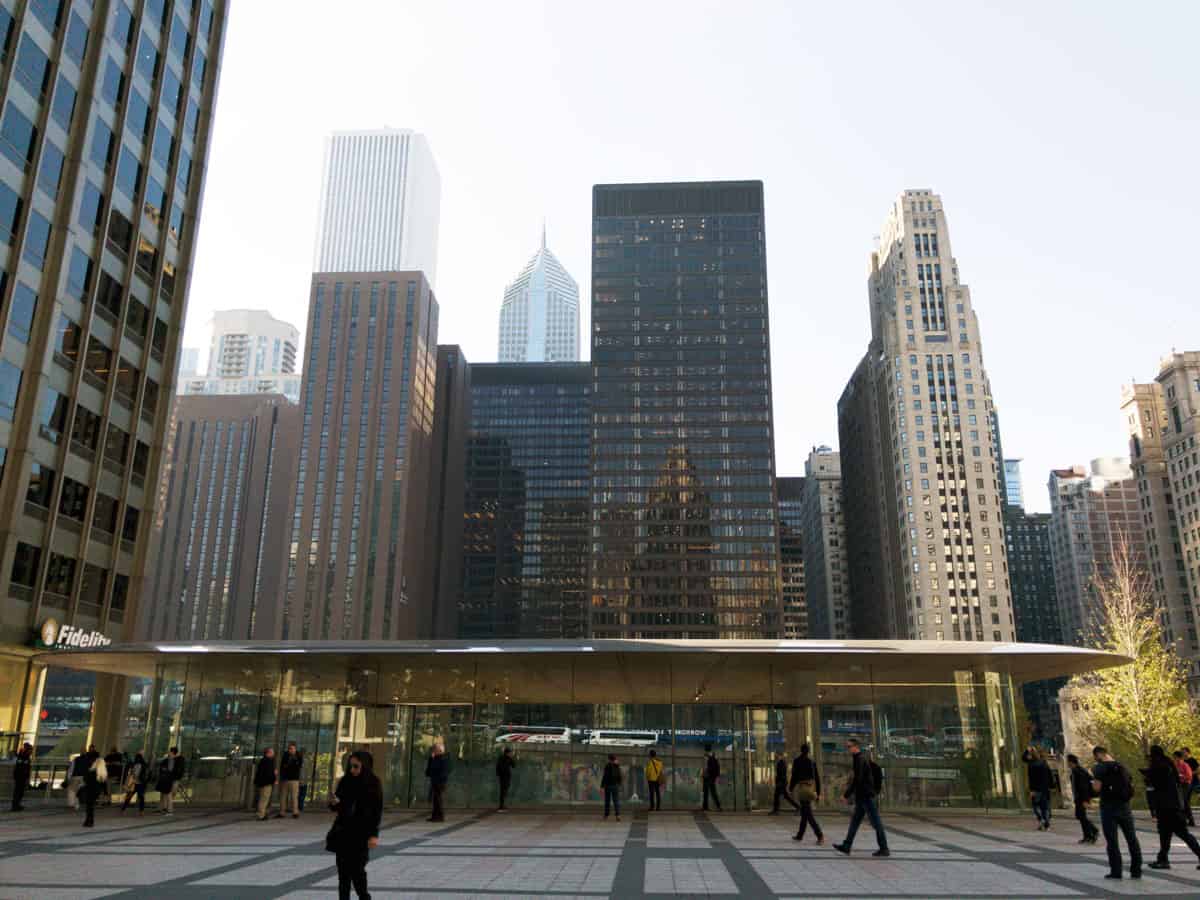 The building has a super electric atmosphere. It's a huge space built into a hill, with a theater feeling to it. The river and city skyline backdrop is just beautiful. And it was packed. David Chartier said he's never seen that area of downtown Chicago so packed.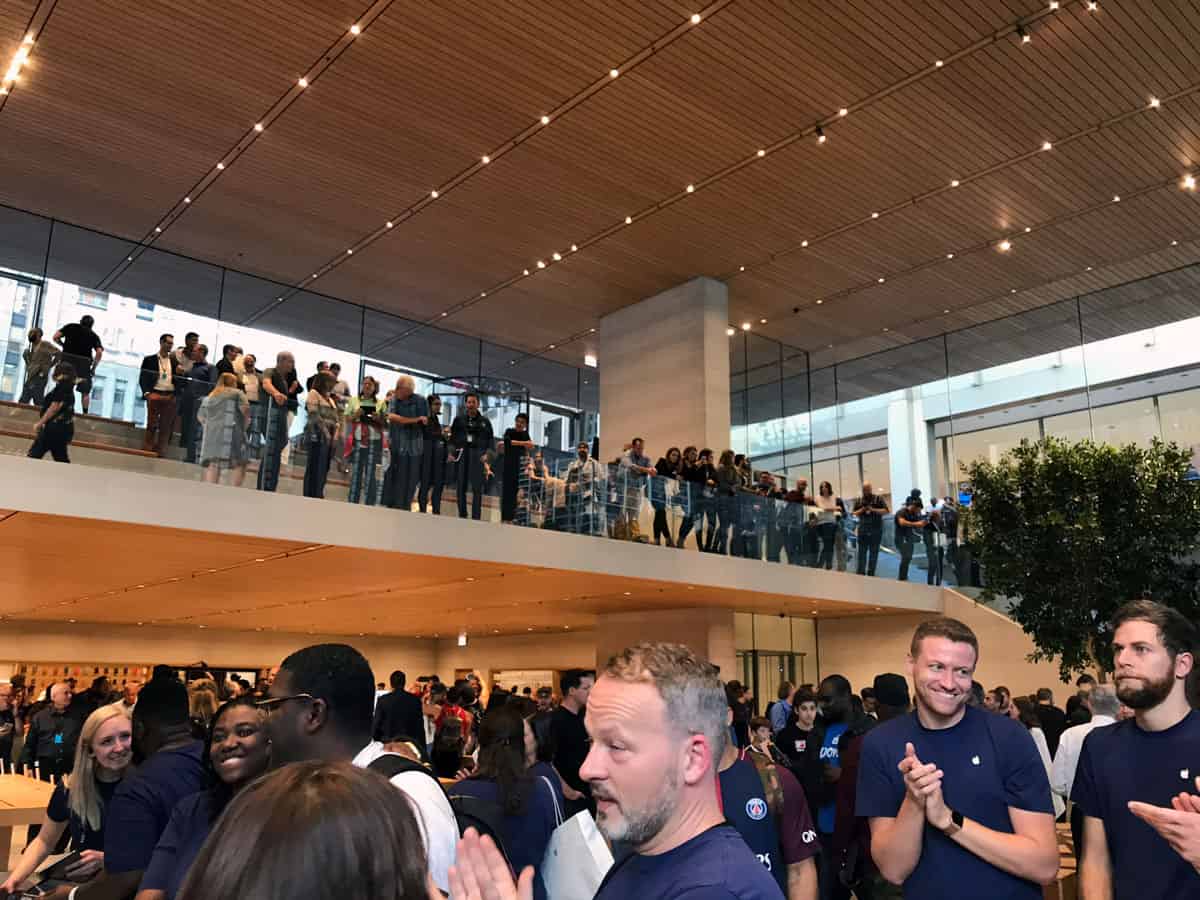 Apple said it worked with the city of Chicago in developing the building to make sure it was appropriate for the area. That includes granite stairways, shown below, instead of Apple's glass stairs.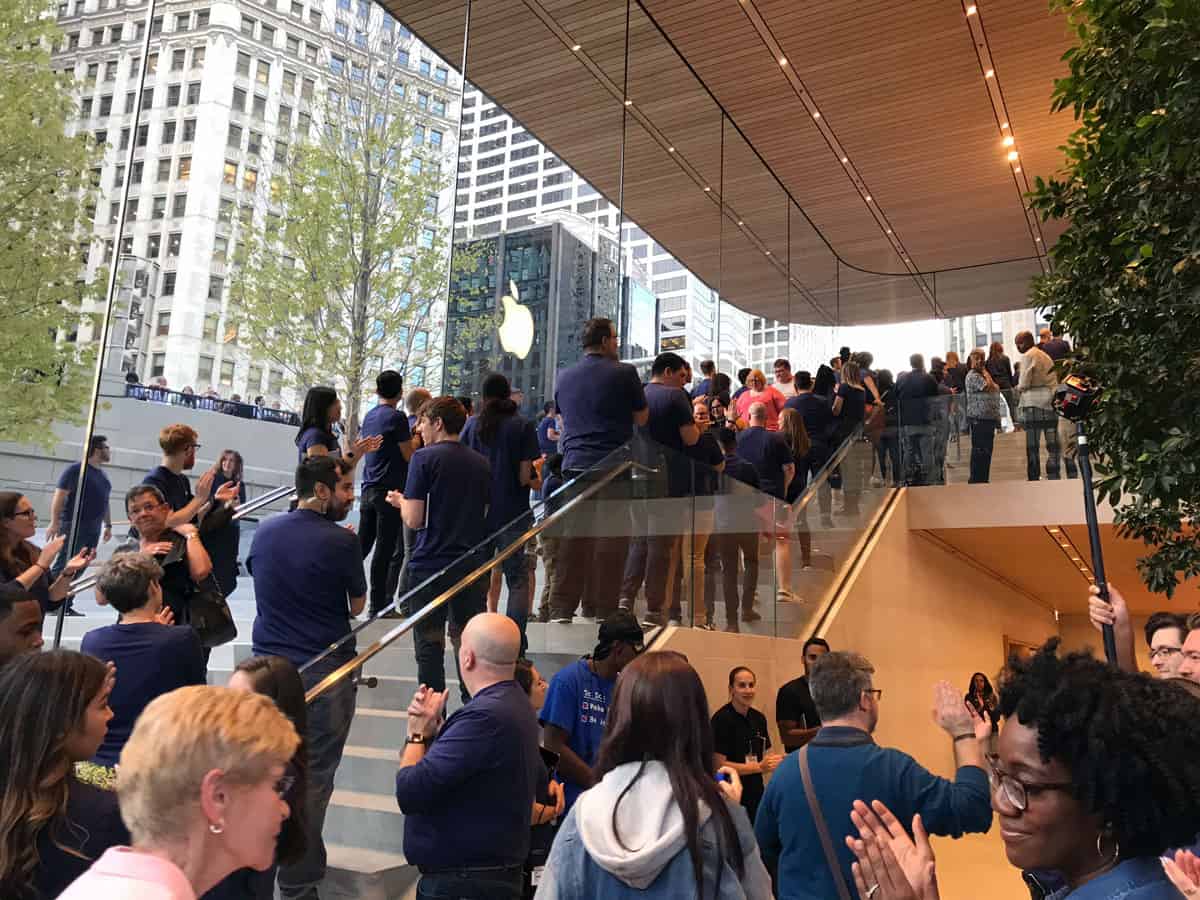 Angela Ahrendts was walking around taking to people, and Tim Cook spent some time posing with visitors for selfies.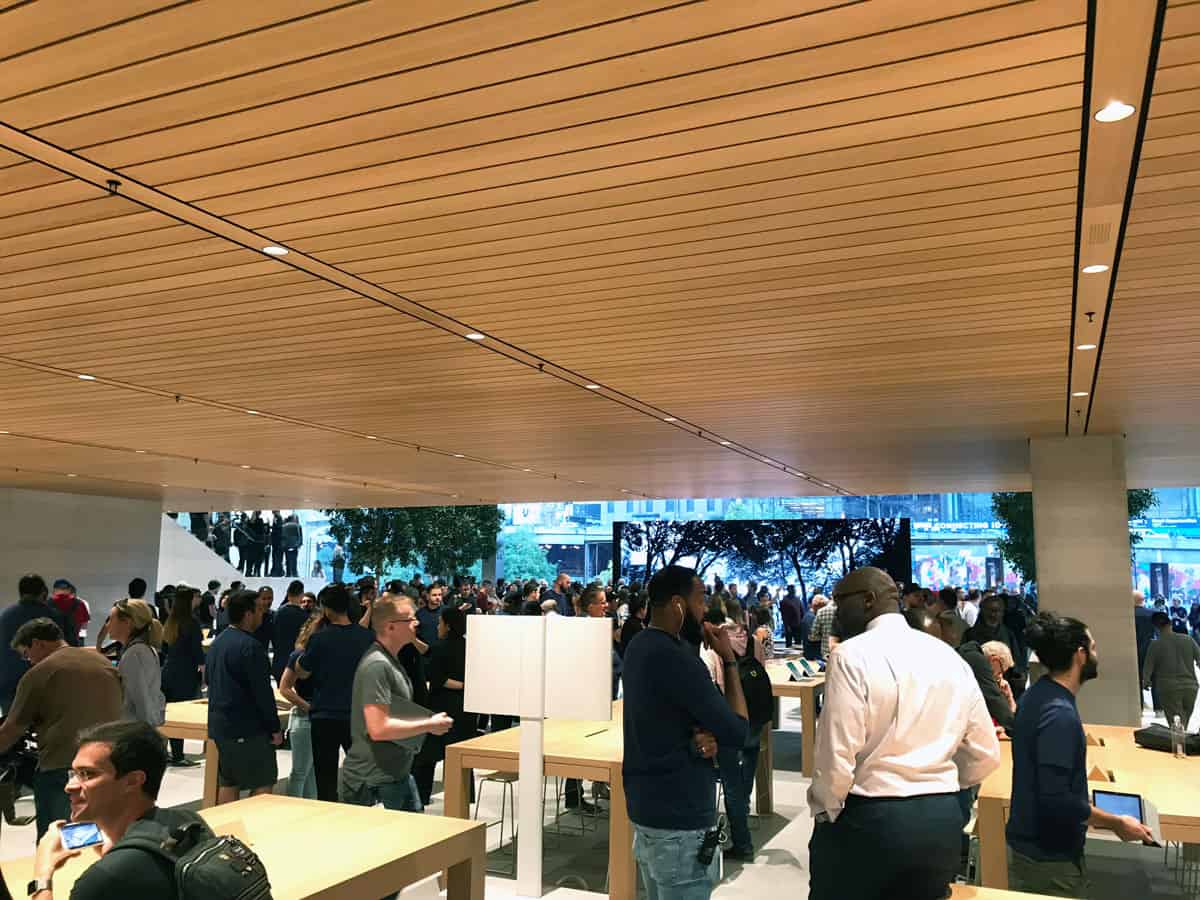 Apple also worked with local typographer Matthew Hoffmann to develop a special version of the Apple logo for the store opening, shown below.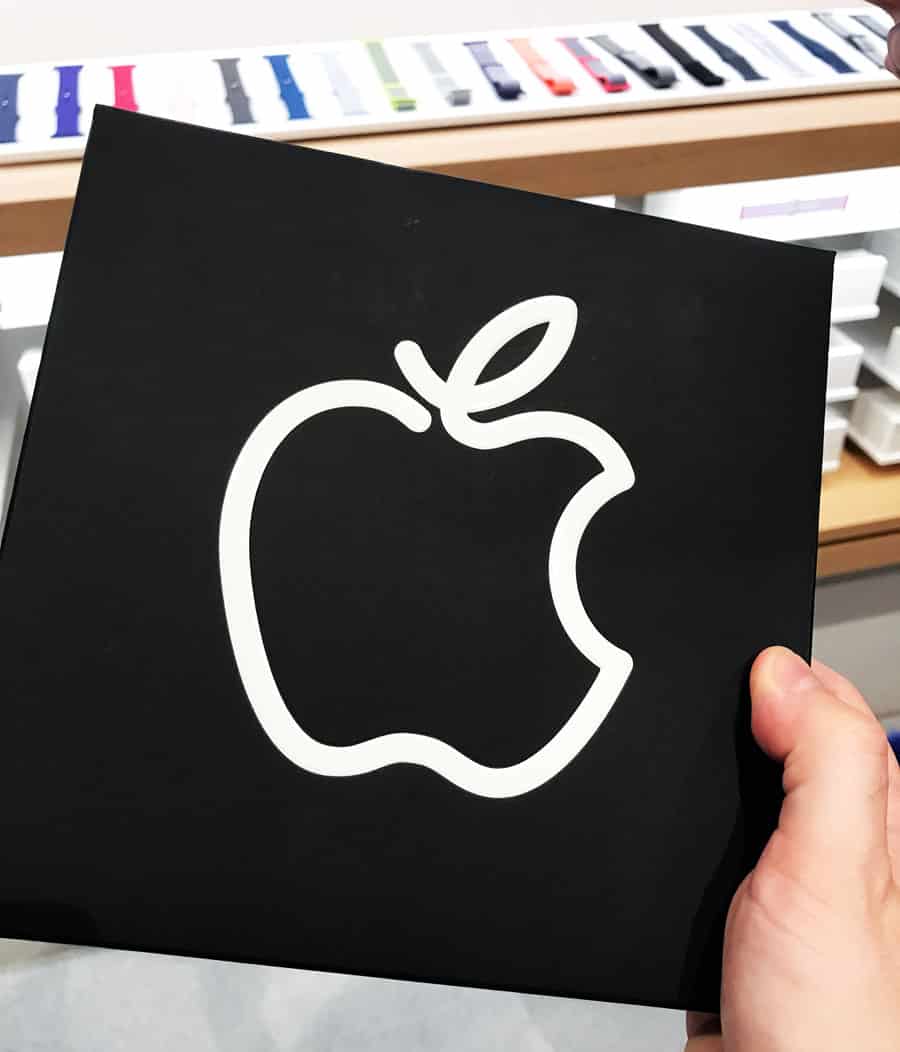 The new Genius Grove does not completely replace tables for setting stuff down. There are dedicated genius tables for troubleshooting, as well. Also, the ceiling for the store is perforated to help cut down on noise inside.