The iPad is a great note taking tool for classes and meetings, so it's only fitting to find a lot of really great note taking apps for Apple's tablet. The Mac Observer rounded up some of our favorites to help you pick the one that's best for you.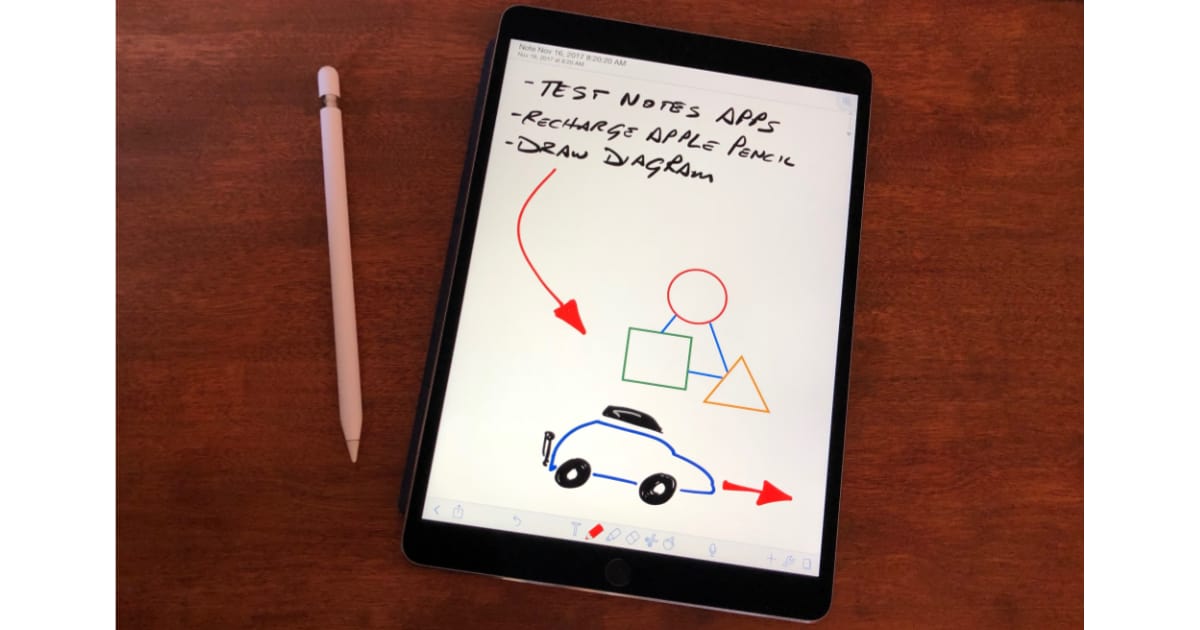 Apple includes its own Notes app with the iPhone and iPad, and it's a perfectly capable tool. It isn't, however, on our list because we're focusing on apps that give you something more, or at least different, for your note taking needs.
Notability
First up is Notability from Ginger Labs is hard to beat with its great note organizing system, support for importing graphics and charts, PDF support, web page importing, and markup tools, plus lets you record audio. It includes Apple Pencil support, pressure sensitivity, palm rejection, left and right hand mode, and shape tools. Notability's one drawback is that while typed and PDF text is searchable, handwritten text isn't.
Notability is priced at US$9.99 and version 7.1 adds iPhone X compatibility along with Files app support, and there's a companion Mac app, too.
GoodNotes 4
GoodNotes fromTime Base Technology is another worthy note taking contender. Instead of categories with subsections, like Notability, GoodNotes uses individual notebooks. It works with Apple Pencil and lets you import images and other graphics, supports PDF, includes shape tools, offers highlighting tools, and includes support for left and right handers. While organizing is a little limited compared to Notability, it does support searching handwritten notes—an incredibly handy feature for students.
GoodNotes 4 costs $7.99, and there's a companion Mac app that supports syncing.
Notes Plus
Van Tran's Notes Plus supports Apple Pencil, uses notebooks for organization like GoodNotes, and you can import graphics and PDF. It also supports creating shapes, records audio, and converts handwriting to text, plus it has a built-in web browser so you can look up information without jumping to another app.
Notes Plus is priced at $5.99. There isn't a companion Mac app, but it does include a presentation mode for projectors and other displays.
MyScript Nebo
MyScript Nebo not only requires an Apple Pencil, which limits the app to the 10.5-inch and 12.9-inch iPad Pro. You can import images, create diagrams, draw shapes, enter math equations, organize your work in notebooks, and convert your hand written notes into editable text. In fact, that's its stand out feature.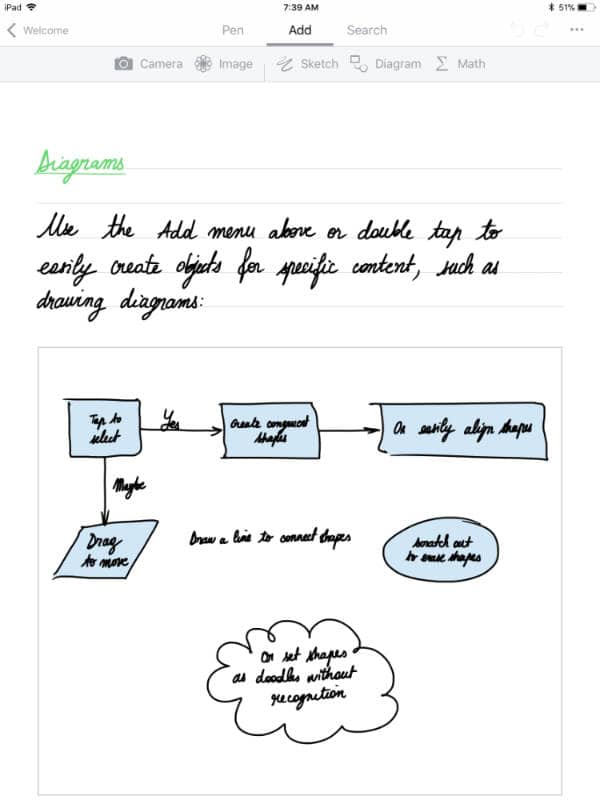 MyScript Nebo costs $2.99. There isn't a companion Mac app, but it does offer syncing between iPads through Dropbox.