If you really want an iPhone X and have over US$3,000 burning a hole in your pocket, Ebay has some deals for you. Pre-orders for Apple's new flagship smartphone sold out in a matter of minutes early Friday morning, and now we're seeing Ebay listings as high as $3,499.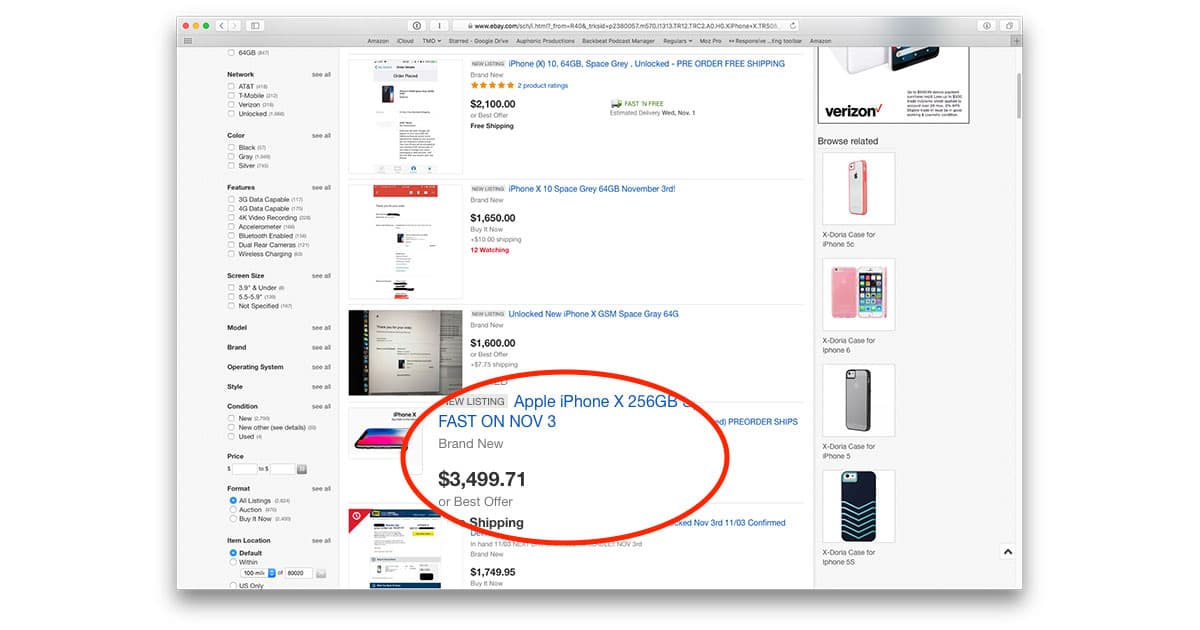 The iPhone X, Apple's new 5.8-inch OLED screen smartphone that uses Face ID instead of Touch ID, will be available in stores on November 3rd. Pre-orders started at 12:01 AM pacific time and within a few minutes slipped to delivery dates two and three weeks out. Later in the morning that moved to five and six weeks.
That demand is something Ebay sellers are more than happy to take advantage of. We found the 64 GB iPhone X going for $2,900 (retail is $999), and the 256 GB model listed at $3,499.71 (retail $1,149)—huge markups over list price.
Ebay's listings promise to ship by November 4th, which seems reasonable since the earliest the pre-orders will arrive is November 3rd. Still, that's a lot of money to spend on a smartphone that a lot of people already see as insanely expensive.
You can find less expensive Ebay auctions, but they're all still selling for more than Apple's asking price.
If you aren't up for spending double the retail cost to get an iPhone X, but still want to throw some serious money at Apple gear, maybe wait until December and buy a set of HomePods. At $349 each you can get two for just under $700 and have a really cool stereo music setup.