Don't expect iPhone X pre-orders to go as smoothly as last week's iPhone 8 event because it looks like Apple isn't ramping up production until the middle of October. Production isn't expected to reach capacity until December, which means we're most likely looking at very limited inventory through the holiday buying season.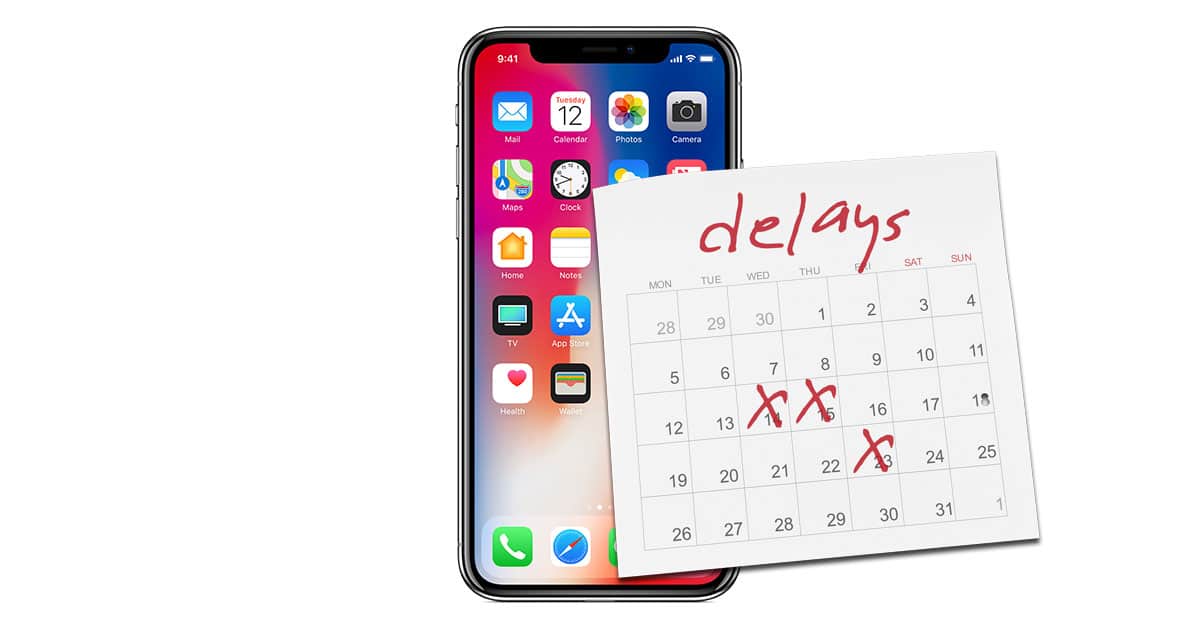 News of the production delay is coming from Raymond James analyst Christopher Caso after conducting supply chain checks. According to Barrons, he said Apple experienced a delay in its production plans and was placing initial parts orders as late as last week—the same week iPhone 8 and Apple Watch Series 3 pre-orders began.
Caso told investors,
While our checks are ongoing, initial feedback from our meetings suggests that final production of iPhone X has not yet begun, with production expected to commence in mid-October. That production start is about a month later when compared to expectations a month ago, and about two months later than expectations at the end of June.
Assuming Caso's sources are right, and he's interpreting their information correctly, iPhone X could get lumped in with Apple Pencil and AirPods for painfully long delivery delays.
iPhone X pre-orders start on October 27th with the first wave of deliveries coming on November 3rd. If inventory is as constrained as Caso implies, delivery dates could be pushed out weeks into November and December within in minutes of the pre-order launch.
That said, spinning tapestries out of the threads the parts supply chain gives analysts is fraught with danger. Suppliers have only a small bit of data to offer, typically in the form of parts orders. They're operating in an information vacuum of sorts, and sometimes they are totally off base.
If they're wrong about the production ramp up schedule this wouldn't be the first time the supply chain offered up wrong iPhone X information. The X's Face ID biometric identification system, for example, was said to be a fall back if Touch ID couldn't be embedded in the display—and parts suppliers said Apple was working on that up until the last minute. Turns out that was patently wrong and Apple decided Face ID was the right choice a year ago.
Regardless, it's sounding like the iPhone X will be hard to come by at least through the end of the year.