After promising the move last May, Apple finally launched iTunes via the Microsoft Store Thursday. Apple originally planned to bring iTunes to Microsoft's Windows-based app store by the end of 2017, but the company delayed the release in December, stating that they needed additional time to "get it right."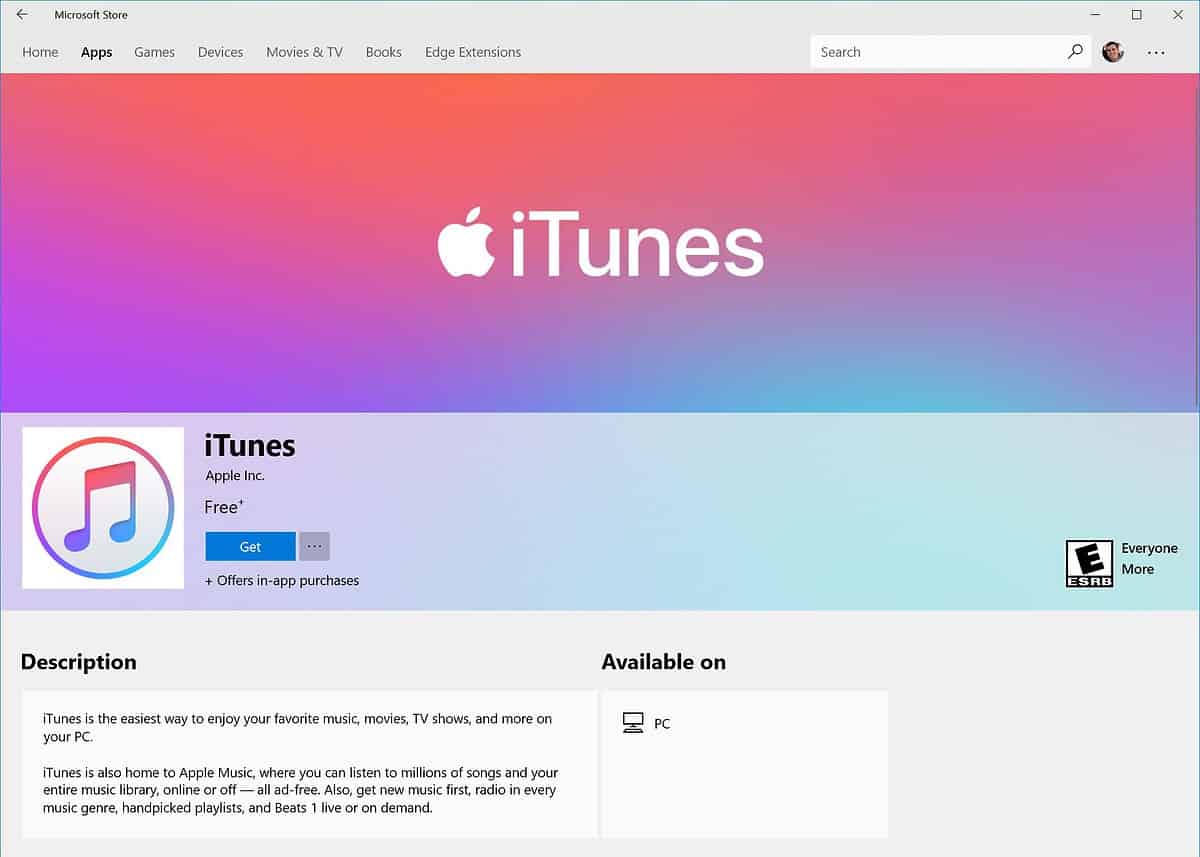 The version of iTunes delivered via the Microsoft Store is the same as that currently available for Windows users to manually download: version 12.7.4. So why is this a big deal?
First, it makes Apple's media playback and management software available as a one-click package to millions of Windows users. More importantly, however, bringing iTunes to the Microsoft Store means that the app will be able to run on devices in "S Mode," a locked-down version of Windows 10 that, for purposes of battery life and security, only allows the user to run third party applications from the Microsoft Store.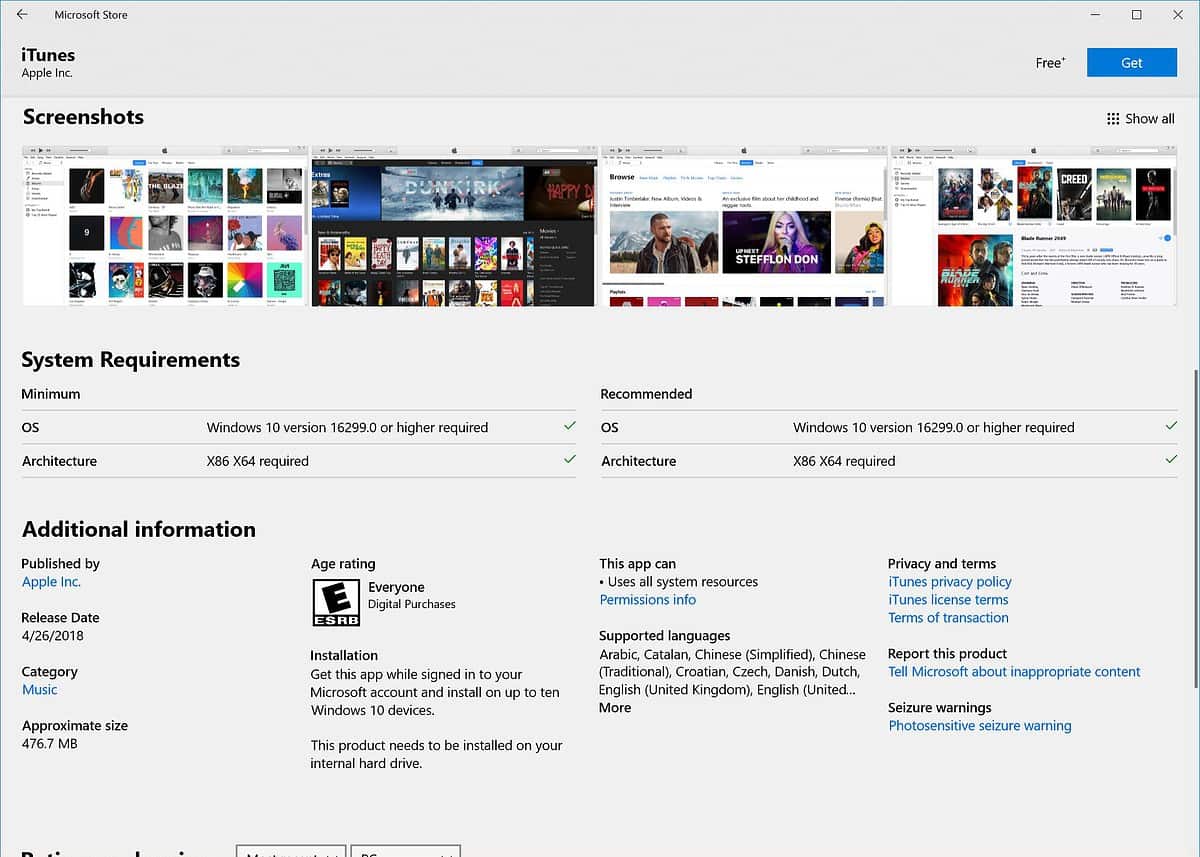 Win32 Apps in a UWP World
From an end-user perspective, iTunes via the Microsoft Store looks and runs just like the traditionally obtained version of the software. Microsoft Store apps were initially required to be written under the UWP (Universal Windows Platform) framework, but the company's "Project Centennial" initiative allowed traditional Win32 applications to be "wrapped" in UWP containers. The end result is that legacy apps look the same, but can still be distributed and licensed via the Microsoft Store.
The one caveat of this approach is that, like Apple's own Mac App Store, Microsoft Store apps are sandboxed for security. This makes apps that rely on third party integrations unsuitable for the platform. For an app like iTunes, this isn't a major concern, although there are third-party applications which offer iTunes integration.
For Windows-based Apple fans looking to switch to the Microsoft Store version of iTunes, you can grab the download now directly from the Store. Note that upon first running the app after installation, it will require that you uninstall any other versions of iTunes that may be present on your PC. Like all other versions of iTunes, the app is free and weighs in at about 270 MB.