macOS Big Sur 11.0.1 is now available. It supersedes macOS Catalina 10.15.7 and marks the biggest overhaul of Apple's desktop operating system since the original launch of mac OS X in 2001.
News Features Arrive for the Mac With macOS Big Sur
macOS Big Sur has a new design, encompassing elements like an updated color palette and curved windows. Dock icons are now consistent across the Apple ecosystem while buttons and controls now only appear when need. The software also introduces Control Center for Mac, a customizable start page, and Safari extensions in the App Store. There is also an updated version of the Notification Center.
As well as the major overhaul of Safari, Messages for Mac has had an upgrade. Users pin conversations to the top of their Messages list in macOS Big Sur, while the search function has been redesigned to make it easier to quickly find links, photos, and matching terms. There is also a new group messaging feature.
Likewise, Maps has been redesigned. It now has Guides, with users getting information from brands they trust or creating there own. There is also the Look Around features, providing a 360-degree view of a destination. Cycling and electric vehicle trips can now be routed on a Mac and then sent directly to iPhone.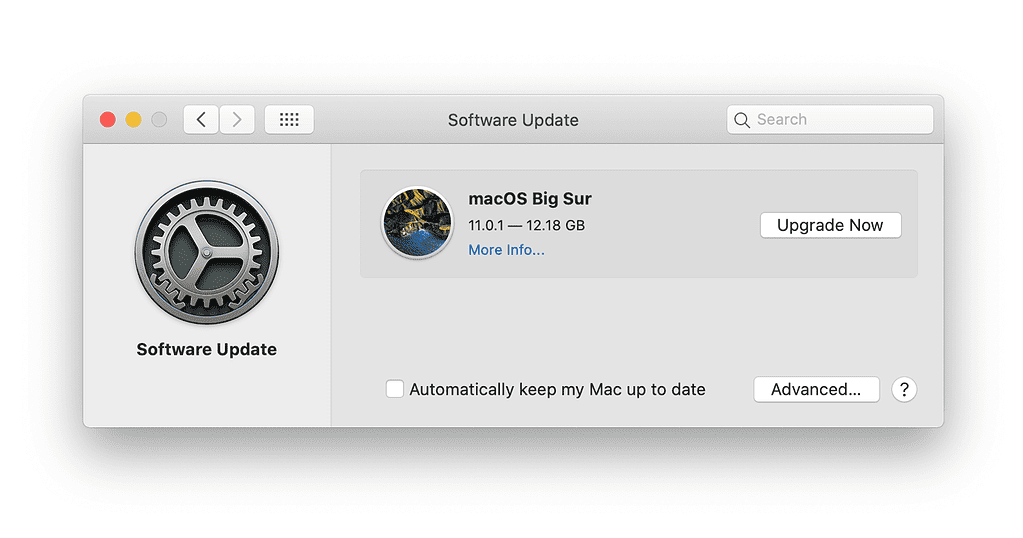 Updated Tools For Developers
The arrival of Big Sur means provides developers with tools to help simplify the transition to Apple silicon. With Xcode 12, developers can update their existing Mac apps to Universal 2 application binaries and thus add native support for both the new M1 chip and Intel-based macs. Furthermore, the introduction of Rosseta 2 means non-universal apps can run on both Intel and M1-powered devices.
Download macOS Big Sur 11.0.1
To download it, go to > System Preferences > Software Update and follow the on-screen instructions. As ever before updating your computer's operating system The Mac Observer recommends you back up your device.